CD Mellow Records – MMP 443 /2003/
Album Il grande labirinto vyšlo v roce 2003 a je druhým v řadové diskografii La Maschera di Cera. Obě desky od sebe dělí zhruba rok a sestava skupiny zůstala stejná, ovšem jiné už je to s hudební náplní. Prvotinka byla vzdušná, symfonická a velmi melodická, ale tady se "kingcrimsonovsky" přitvrdilo a obě nahrávky se tak od sebe liší, jako noc a den…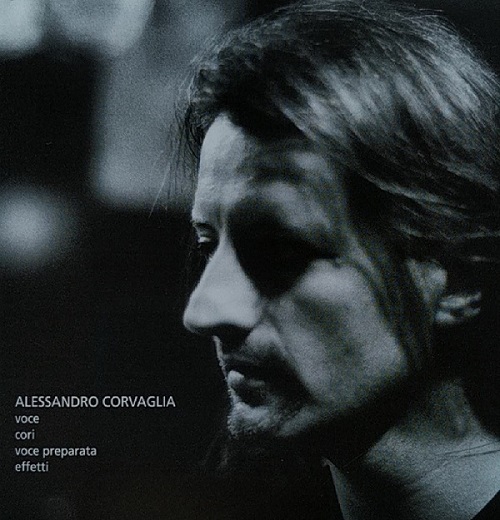 Debut končil zvukem zpomalovaného a nakonec zcela zastaveného přehrávání magnetofonového pásu a stejným efektem "naopak" začíná úvodní, čtrnáct minut dlouhá a do čtyř kapitol rozdělená Il viaggio nell'oceano capovolto – parte 1. Již z prvních tónů začíná prýštit smutek a melancholie, kterou umocňuje ortelný sound mellotronu. Zhruba ve čtvrté minutě přichází "free rocková" pasáž s disonantní flétnou, následovaná bolestně hlučnou, "crimsonovskou" kakofonií. Po necelých dvou minutách se to konečně usadí a pokračuje pěknou, povznášející melodií. Alessandro Corvaglia je vynikající zpěvák a svým hlasem plným vášně si přímo říká o posluchačovu pozornost. V závěrečné třetině přichází další reminiscence na King Crimson, s tak trochu okopírovaným motivem části skladby Sailor's Tale. 
Brutálně zkreslená baskytara doprovázená žalostným nářkem flétny uvádí titulní a téměř deset minut dlouhou skladbu Il grande labirinto. Tato věc už má mnohem blíže k tradičnímu symphonic rocku, s hřejivým zvukem baterie klávesových nástrojů a podmanivým zpěvem, ale ani tady – byť v samotném závěru skladby – nechybí free rocková pasáž.
První polovina alba končí klávesovou a trochu disharmonickou etudou Il canto dell'inverno. Jako dokonalý protipól se na jejím úplném konci objeví kratičkej fragment půvabné, pohádkově kouzelné melodie. Jestli při poslechu skladby zalitujete toho, že je tak krátkej, tak nesmutněte. La Maschera di Cera se k němu v druhé polovině desky ještě vrátí…
Na stopáži jednotlivejch kompozic se nešetřilo a v tomhle směru nepřekvapí ani následující Ai confini del mondo, která trvá téměř třináct minut. Zprvu funky/jazzová! dupárna přejde do uvolněné, melodické části podepřené mellotronem. Zhruba v polovině skladby se objeví i krátké kytarové sólo a po něm instrumentální smršť, ve které symfonický rock střídají funky – jazzové vpády a divoce létající flétnová sóla. Vypadá to, jako kdyby se v člověku rvaly dvě osobnosti o to, která bude mít navrch.
Zvuky připomínající hlasy mořských savců nás přivádějí k vrcholu alba, do sedmi strof rozdělené a bezmála 23 minut dlouhé suitě Viaggio nell'oceano capovolto – parte 2. Nakřáplý vokál a parádní melodie podbarvené mellotronem mi připomínají milované Museo Rosenbach, ovšem atmosféra pomalu houstne a vyústí v krátké disharmonické inferno. Po něm, přesně v čase 16:45 vypluje ona půvabná melodie, jejíž kratičkej fragment se objevil již v závěru první poloviny desky. Zprvu ji hraje sólový hoboj, k němuž se postupně nabalují další a další inštrumenty. Skladba postupně košatí, mohutní a roste, ovšem zároveň i spěje ke svému neodvratnému konci.
Na úplný závěr je tu ještě bonus v podobě písničky La consunzione, která je upraveným výstřižkem ze skladby Il viaggio nell'oceano capovolto – parte 1. 
Cédéčko od Mellow Records má jednoduchou, bílou obálku s motivem labyrintu a tak dostalo ještě přebal v podobě kartónové krabky. Dvanáctistránkovej booklet obsahuje texty písniček, nástrojové obsazení a černobílé portréty členů La Maschera di Cera. Původní vydání s luxusním zvukem už je dávno vyprodané a – bohužel – o moc lepší to nebude ani s reedicemi. Případnému zájemci tak nezbyde nic jiného, než sledovat nabídky v bazarech a aukcích.
Nebýt těch "crimsonovských" výpadů, dal bych plnou palbu, ale takhle mi je melodičtější a přístupnější debut o něco bližší. Ovšem aj tak je to parádní muzika a vynikající doplněk do každé artrockové sbírky. Tedy za čtyři.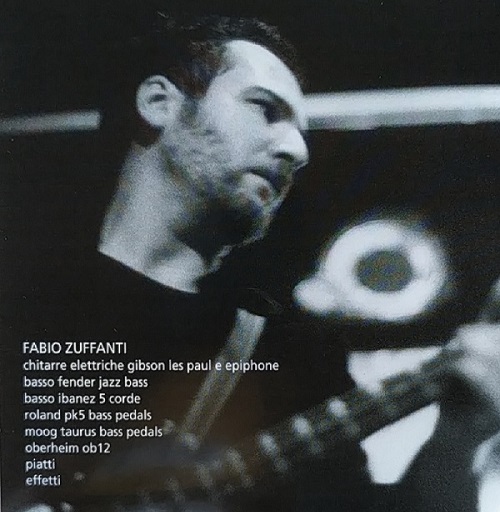 SKLADBY:
1. Il viaggio nell'oceano capovolto – parte 1  (13:47)
2. Il grande labirinto  (09:45)
3. Il canto dell'inverno  (03:02)
4. Ai confini del mondo  (12:43)
5. Viaggio nell'oceano capovolto – parte 2  (22:37)
6. La consunzione  (03:34) bonus track
SESTAVA:
Alessandro Corvaglia – voce, cori, voce preparata, effetti
Agostino Macor – piano a coda, piano elettrico fender rhodes, organo hammond, mellotron 400, arp odyssey, vcs3, oberheim ob12, minimoog, roland analogic, clavicembalo, clavinet, corde del piano, piano preparato, chitarra elettrica solista gibson les paul, chitarra elettrica armonici gibson les paul, chiodi, martello
Andrea Monetti – flauto traverso, flauto dolce tenore, effetti, chiavi
Fabio Zuffanti – chitarre elettriche gibson les paul e epiphone, basso fender jazz blues, basso ibanez 5 corde, bass pedals Roland Pk5, moog taurus bass pedals, oberheim ob12, piatti, effetti
Marco Cavani – batteria, percussioni, timbales, campane tubolari, congas, timpani sinfonici, gong, campanelli, trapano  
Ospiti:
Antonella Trovato – oboe, arrangiamenti
Nick Le Rose – chitarra elettrica solista gibson les paul
Nani Tudor – martello pneumatico
Crescenzo Amodio – flessibile
Robbo Vigo – protools, mare, animali preistorici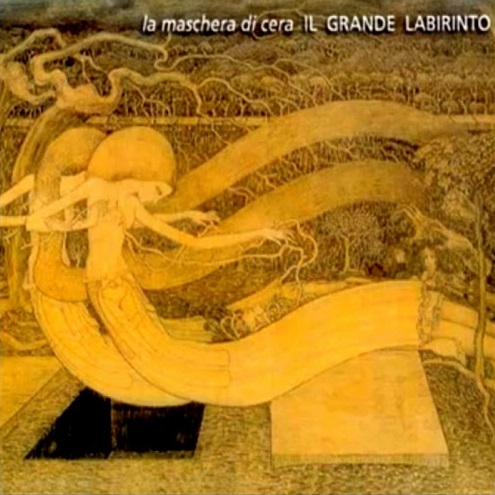 Il Grande Labirinto
La Maschera di Cera
Prog Rock
Mellow Records
2003
CD
6
CD Mellow Records - MMP 443 /2003/