Pred pár dňami som zakúpil českú verziu knihy Deep Purple & Rainbow: všechna alba, všechny skladby (1968-1979), ktorú napísal Steve Pilkington. Pri jej listovaní a počiatočnom oťukávaní som zabrúsil do roku 1979, kedy sa kapelou Rainbow prehnala metelica a nezostal v nej prakticky kameň na kameni… 
Aký je ten hudobný svet, ale nielen on, totálne zvrátený. Zlatokop Roger Glover, ktorý pred pár rokmi, obrazne povedané, bez výčitiek svedomia kopol rovno do vajec Nicka Simpera z Deep Purple, sa bez mihnutia oka otrepe z kopačky, ktorú mu medzi nohy zasadil Ritchie Blackmore a zrazu je opäť všetko v absolútnom poriadku... "Je mi na blití, velebnosti!"
Prepáčte, nechám bokom osobnú animozitu a prestanem aj s reklamou na blížiace sa veľkonočné sviatky…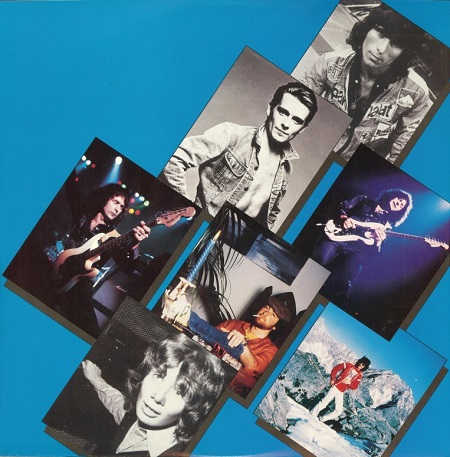 Určite bol najväčší problém nájsť nového frontmana. Voľba nakoniec padla na Grahama Bonneta, ktorý bol svojím zovňajškom všetkým možným, len nie stelesnením rockovej hviezdy. Ale to zlato v jeho hrdle? To mu nemôžu uprieť snáď ani tí najzarytejší odporcovia jeho angažovania. Bonnet sa s ponúknutým materiálom popasoval  so cťou. Jednoznačne ho svojím výkonom posunul o level vyššie. Je zaujímavé, že väčšina "tvrďasov" z môjho okolia do nebies vychvaľovala tie akože odrhovačky – singlové hity All Night Long a Since You Been Gone. A keď som im pripomenul éru Rainbow s Ronniem Jamesom Diom, pozerali na mňa ako puky na lopatu. Takých máme na Slovensku "odborníkov" – doslova všade.
Niekedy v polovici 90. rokoch minulého storočia som začal rozširovať svoju zbierku CéDéčiek a po určitom čase dospel k záveru, že už mi nevyhovuje počiatočný stav, kedy som sa zameral len na všelijaké výberovky. Nastal teda deň D a do jednej z mnohých prešovských predajní som sa vybral s jasným cieľom – Rainbow. Náhoda tomu chcela, že to bol album Down To Earth – iný momentálne na predajni nemali. Hoci som tvorbu skupiny poznal, priznám sa, že som vtedy nič iné neriešil, ale radoval sa z prvého dúhového prírastku v domácej fonotéke. Veľmi ma teší, že tento nosič nedávno prispel k tomu, že jeden kolega prehodnotil svoj vzťah k dielu a vlastne aj k neskoršej tvorbe Rainbow…
Bez ohľadu na dejiny Dúhy – mám vo veľkej úcte, čo pre skupinu urobil nebohý Ronnie a vždy to budem považovať za NAJLEPŠIE, čo táto formácia dala svetovému hard rocku. Zároveň však musím dodať, že Graham Bonnet sa podieľal na jednom výnimočnom diele – priesečníku toho, čo bolo a čo nasledovalo. Myslím, že si nezaslúži tvrdé odsudky a ani kopance. Hoci sa jeho obsah, vďaka vyššie spomínaným singlom, priklonil ku komerčnejším vodám, epos Eyes Of The World, polobaladu Makin' Love, rockovicu Danger Zone i záverečnú vypaľovačku Lost In Hollywood radím k tomu najlepšiemu, čo Ritchie a jeho Dúha vymaľovali na hard rockovú oblohu.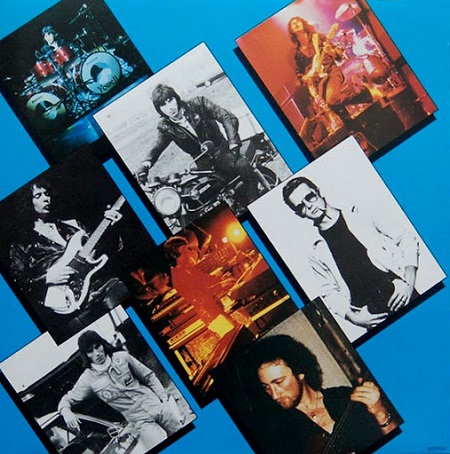 P: S.: Zaujímavé, že taká slávna značka si nedokáže ustrážiť svoju diskografiu. Je pre mňa záhadou, prečo Down To Earth chýba na Spotify…?! 
SKLADBY:
1. All Night Long (3:52)
2. Eyes Of The World (6:42)
3. No Time To Lose (3:45)
4. Makin' Love (4:40)
5. Since You Been Gone (3:20)
6. Love's No Friend (4:54)
7. Danger Zone (4:31)
8. Lost In Hollywood (4:50)

All songs written by Ritchie Blackmore and Roger Glover except Since You Been Gone by Russ Ballard and Lost In Holywood by Blackmore, Glover and Cozy Powell.
Released July 28, 1979.
Recorded at Château Pelly de Cornfeld, France 1979.
Produced by Roger Glover.
ZOSTAVA:
Graham Bonnet – vocals
Ritchie Blackmore – guitar
Don Airey – keyboards
Roger Glover – bass
Cozy Powell – drums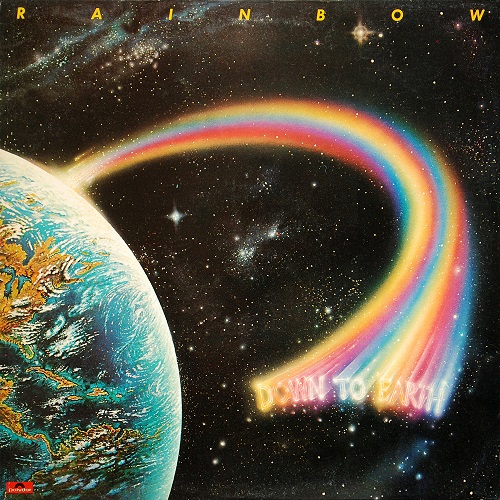 Down To Earth
Rainbow
Hard Rock
Polydor
1979
LP
8
CD - Universal Music Group /2011/