Mezi nejvýznamnější albové počiny československé hudební historie patří bezesporu Provisorium, první vinylový projekt slovenského hudebního skladatele, kytaristy a zpěváka Deža Ursinyho, dnes neprávem opominutý, stejně jako autor sám. Těžké je hledat důvody, proč tomu tak je.
Hektická doba, rozmělnění, navíc znepřehlednění hudební scény, do značné míry omezený vkus současných hudebních redaktorů, kritiků a dramaturgů, kteří se orientují spíše na elektronickou a hiphopovou scénu, ale také možná proto, že slovenské kulturní prostředí se díky rozdělení státu mnoha lidem vzdálilo. Ať tak nebo tak zůstává Dežo Ursiny zcela výjimečným hudebním a skladatelským zjevem, který už v době svého aktivního působení znamenal velký přínos uměleckému pojetí hudby, kterou introvertně vytvářel bez jakéhokoliv pompézního zdůrazňování své umělecké výlučnosti.
Jeho jméno bylo už od šedesátých let dobře známé i v českém prostředí. Své schopnosti potvrdil jako člen bratislavské skupiny The Beatmen, která způsobila na pražské hudební scéně velký šok a získala si na svou stranu i hudební kritiky. Ursinyho prezentace v triu Soulmen vstřebala to nejlepší z Cream i amerických Vanilla Fudge, byla úspěšná na II. (1969) a III. beatovém festivalu (1971), a tak producent Hynek Žalčík získal prostor k vyjednávání v Supraphonu. Ursinyho projekt se podařilo prosadit a zařadit k nahrávání v červnu r. 1972 v pražských Dejvicích. Dežo si z Bratislavy přivezl hráče na klávesové nástroje, přítele Jaroslava Filipa. Oba spojovalo stejné hudební a muzikantské cítění. Žalčík k oběma slovenským kumštýřům připojil respektovaná hudební jména z vynikající pražské skupiny Flamengo. Kulhánek, Šedivý a Kubík výrazným způsobem podpořili a ozvláštnili Ursinyho kompozice. Za zmínku stojí okolnost, že přestože Ursiny poslal Šedivému základní hudební skicu, rozený bigbíťák "Erno" tuto okolnost ignoroval a přesto dokázal takřka "z voleje" zahrát.
Album Provisorium se na hudebním trhu objevilo až na jaře 1973. Obecně se dá soudit, že to byl poslední svobodomyslný umělecký počin vznikající z tvůrčí liberální kultury šedesátých let. Na řadu let potom tuhé české normalizační prostředí znemožňovalo vydávání ryze rockových alb. Za zázrak lze považovat už samu okolnost, že se album podařilo nazpívat pouze v angličtině a to navíc v době, kdy docházelo k rozpadům skupin, nebo jejich přejmenovávání a zpívaná angličtina se stala, jak známo, na domácí scéně nežádoucím jevem.
CHRISTMAS TIME je téměř dvacetiminutová kompozice, pokrývající první polovinu alba. Od prvních taktů je zřejmé, že se jedná o počin s vysokými uměleckými ambicemi, stojící daleko nad běžnou rockovou produkcí. Blues zde cítíme ne jako formu, ale jako bytostný pocit. Ursiny neváhá do rockových základů vkládat postupy artificiální a místy i jazzové hudby. Jeho akustická a elektrická kytara dokáže prokreslovat jednotlivá témata bez nároků na nějaké osobní domýšlivé postoje. Slouží tématu a náladám. Velmi důležitým aspektem jsou dynamické odstíny jednotlivých kompozičních postupů, které Ursinyho posunují do intelektuálního světa metodického uvažování velmi těsně spojeného s emocionálními prožitky. Jako skladatel zde předvádí členitou dramatickou hudební stavbu, formálně nezařaditelnou, dynamicky a interpretačně strhující svým projevem.
LOOKING FOR THE PLACE TO SPEND NEXT SUMMER otevírá zcela nečekaně stereofonní efekt závodních strojů, do něhož se vkliňuje akustická kytara a následně připojuje celá studiová skupina. Ursiny se tak stává citlivým vypravěčem hudebního tématu, v němž se propojují lyrické pasáže s rockovým ostřím a důraznými rytmickými proměnami. Podobně jako v jiných skladbách, i zde posluchače uhrane přesvědčivá interpretace v angličtině, ve které je Ursiny svrchovaným zpěvákem. Angličtina se stala jeho druhým mateřským jazykem a výrazně ho vzdalovala od dalších zpěváků zpívajících v "diplomatickém jazyku rock and rollu", přesto však méně přesvědčivě.
APPLE TREE IN WINTER je intimní baladou s dominujícím klavírem, propojeným s varhanami a důraznými akcentovanými dobami s návraty do lyrické polohy s hlubokým vyzněním, a opětnými dramatickými postupy, v němž interpret citlivě pohroužený do emotivního textu má dostatečný prostor k sebevyjádření.
I HAVE FOUND představuje rychlou skladbu s výrazným energetickým potencionálem, v němž dostávají výraznou příležitost bubeník Šedivý a baskytarista Kulhánek, mistrovsky sehraný rytmický tandem. Sekunduje jim vynikající Filipova klavírní hra, posouvající hudební postupy k jazzu, stejně jako Ursinyho kytarové ornamenty, zbavené jakýchkoliv rozpoutaných exhibic, přesto přesvědčivé svými rozlamovanými akordy. "Erno" Šedivému byl popřán velký prostor k tomu, aby mohl rozehrát svou bubenickou techniku, tolikrát aplaudovanou na skvělých koncertech Flamenga (které v té době zpívalo svou labutí píseň). Kulometné přechody a dynamicky odstíněné úhozy měly svou podmanivou sílu. Ursiny posouvá svoje hudební myšlení do nezařaditelných oblastí hudby, kam se nikdo (s jinými hudebními východisky bratislavský varhaník Marián Varga a pražský jazzman Martin Kratochvíl), další neodvážil vstoupit.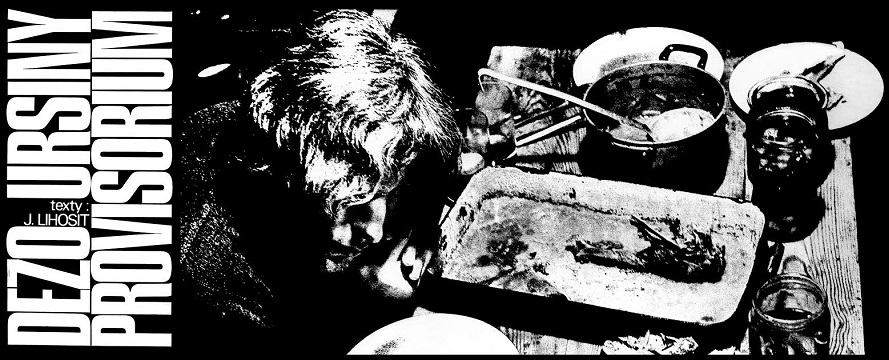 Jedinou vadou celého projektu je, že je příliš krátký (slabých 40 minut), což ovšem nebyla Ursinyho chyba, ale okolnost vinylového formátu. Navíc prosadit vydání dvojalba s nekomerčním zařazením a typem hudby určeného pro intelektuálně přemýšlivého posluchače a nikoliv pro nenáročného většinového konzumenta, by bylo v tehdejších časech na labelu Supraphon považováno téměř za troufalost. V českém prostředí nebylo zvykem, aby jiný typ hudby než vážné byl natáčen na širší formát, což v dalších letech bylo dopřáno pouze elitním představitelům české pop-music.
Ursinyho projekt Provisorium dodnes stojí na pomyslném parnasu domácí hudby, exportním materiálem už v době svého vydání. Další anglicky zpívané album už Ursinymu nebylo umožněno natočit. V Anglii, USA nebo v Japonsku by se jeho hudba dostala do většího posluchačského povědomí a především uznání. Jeho mimořádný talent by našel zcela určitě svoji kontinuitu s jeho skladatelským vývojem. Neemigroval a poměrně nenápadně tvořil dál v Bratislavě bez nároku na uznání. Ne náhodou se objevilo v českých médiích odborné hledisko, že Slovák Dežo Ursiny posunul své tvůrčí schopnosti výrazně dál než všechny nejlepší skupiny tehdejší doby. Toto album to bezezbytku potvrzuje po všech stránkách.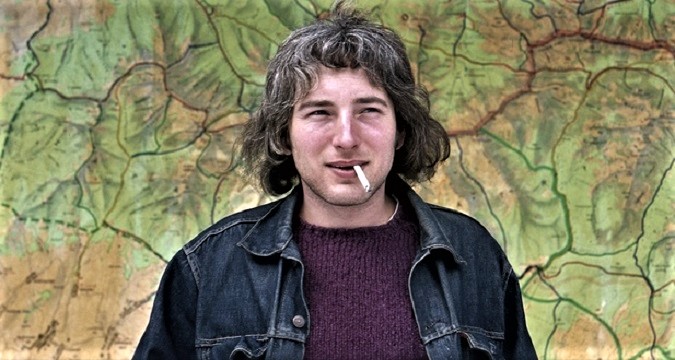 Opravdu mimořádný počin vsazený do mimořádně bezvýchodných poměrů. Z Ursinyho projevu cítím hořkost, smutek, ale ne beznaděj (žádná tendence k depresi). Uchovat si uměleckou nezavislost v těch časech bylo velmi těžké, ale Ursíny to dokázal.
Plný počet hvězd!
Čest jeho památce!
SKLADBY:
1. Christmas Time (Čas Vánoc) 19:23
2. Looking For The Place To Spend Next Summer (Hledám místo, kde strávím příští léto) 6:02
3. Apple Tree In Winter (Jabloň v zimě) 4:47
4. I Have Found (Pochopil jsem) 7:58
NOTES:
Nahráno 5.-21. června 1972 v pražském studiu Supraphonu v Dejvicích.
Recording Supervisor [Hudební Režie] – Mojmír Balling.
Recording Supervisor [Hudební Režie], Liner Notes, Producer – Hynek Žalčík.
Technician [Technická Spolupráce] – Milan Svoboda, Tomáš Štern.
Cover [Insert] – Jaroslav Faigl.
Cover, Photography By – Josef Pernecký.
Engineer [Zvuková Režie] – František Řebíček, Petr Kocfelda.
SESTAVA:
Dežo Ursiny – zpěv, kytary
Jaroslav Filip – klavír, organ, zvony, tympány
Vladimír "Guma" Kulhánek – basová kytara
Jaroslav "Erno" Šedivý – bicí
Jan Kubík – tenorsaxofon, flétna
+
Jiří Kaniak – hoboj
Vladimír Mišík – sbor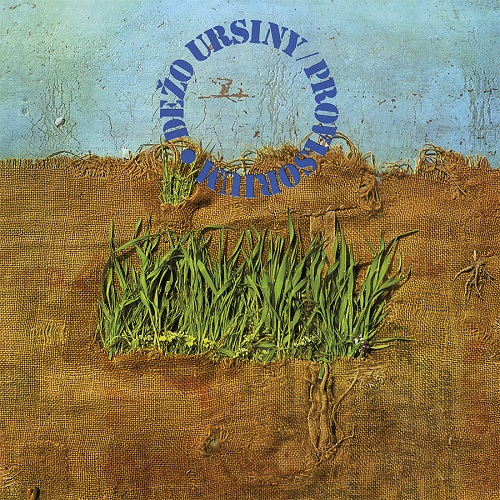 Provisorium
Dežo Ursiny
Prog Rock
Supraphon
1973
LP
4