Cocteau Twins je významná gitarová skupina vydavateľstva 4AD. Vznikla v r. 1979 v Škótsku, názov si dala podľa skladby od skupiny Simple Minds. Pôvodnú zostavu tvorili Robin Guthrie (gitara) a Will Heggie (basgitara), neskôr sa pripojila Guthrieho priateľka a speváčka Elizabeth Fraser. Výnimočným hlasovým prejavom priniesla do skupiny charakteristický sound. Jej vysoké vokály tvoria spolu s inštrumentálnou zložkou nádherné zvukové plochy, plné emócií.
V roku 1982 skupina podpísala zmluvu s vydavateľstvom 4AD a vydala debutový album s názvom Garlands. Guthrie na ňom ponúka zvláštny, dosiaľ neopočúvaný atmosférický zvuk. Vytvoril to pomocou skresleného zvuku gitary s ozvenou, elektronických bicích, samplovaných slučiek a s Heggieho rytmickou basgitarou. Zakrátko po vydaní EP Peppermint Pig opúšťa kapelu Heggie. Guthrie a Fraser pokračujú vo dvojici vydaním albumu Head Over Heels, ktorý sa stal v zmysle filozofie hudby základným pilierom ich ďalších albumov.
Koncom roka 1983 sa ku skupine pripojil bývalý basgitarista Drowning Craze – Simon Raymonde. Je prínosom pre hudbu, píše texty a stará sa o aranžmány a produkciu.V tejto zostave vydali EP Pearly-Dewdrops' Drop, tesne potom LP Treasure, ktorá je považovaná za vrchol ich tvorby. V r. 1985 vyšli tri osobitne vydané EP: Aikea-Guinea, Tiny Dynaminde a Echoes In Shallow Bay. O rok neskôr vydali akustický album Victorialand a EP Love's Easy Tears a v spolupráci s minimalistickým skladateľom Haroldom Buddom album The Moon And The Melodies.
V roku 1988 na značke Capitol Records vydali album Blue Bell Knoll a dostali sa s ním do povedomia širšej verejnosti. Po albume Heaven Or Las Vegas (r. 1990) sa Cocteau Twins začali opakovať, akoby nevedeli prekročiť svoj vlastný tieň. Je to počuť na albume  Four-Calendar Cafe, vydanom v roku 1993. V r. 1995 predviedli pokus o rozšírenie a obohatenie zvuku na dvoch simultánne vydaných EP. Zatiaľčo Twinlights ponúka jemný akustický zvuk, Otherness sa blíži k ambientnej tvorbe Briana Ena.
Platňa Milk and Kisses (r. 1996) sa však vracia k overenému zvukovému stereotypu.
Cocteau Twins sa po vydaní tejto LP v tichosti rozišli.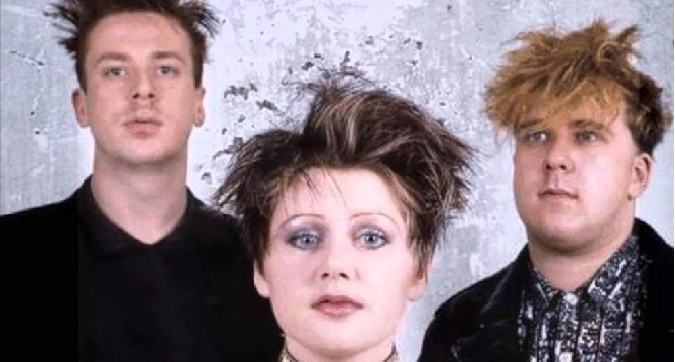 DISKOGRAFIA:
1982 – Garlands
1983 – Head over Heels
1984 – Treasure
1986 – Victorialand
1986 – The Moon and the Melodies (with Harold Budd)
1988 – Blue Bell Knoll
1990 – Heaven and Las Vegas
1993 – Four-Calendar Café
1996 – Milk and Kisses
Výberové albumy:
1985 – The Pink Opaque
1999 – BBC Sessions
2005 – Lullabies to Violaine: Singles and Extended Plays 1982-1996
Oficiálna web stránka Cocteau Twins.