Eponymní album Vladimír Mišík & Etc… bylo vydáno pod jeho jménem. Do jisté míry ho lze vnímat jako sólovou desku, přestože skupina Etc… ho ve většině případů doprovází. Na druhé straně je zde hodně hostujících muzikantů, kteří zanechali svůj výrazný otisk. Jestliže Kuře v hodinkách bylo na dlouhá léta posledním ryzím rockovým albem (neberte to úplně doslova a do písmene, ale v podstatě to není nepravda), pak právě toto album bylo v době zapáchající normalizace zažehnutým majákem a jiskřičkou naděje. Jeho vydání předcházel nejprve singl s Kainarovou zhudebněnou básní STŘÍHALI DOHOLA MALÉHO CHLAPEČKA, jako by si Supraphon chtěl otestovat domácího posluchače, zda bude hudba pražského bluesrockového rebela obchodně zajímavá. A byla!!! Odborná kritika a řada hudebníků skladbu pochválila a tak na podzim 1976 konečně vyšlo Mišíkovi první vlastní album.

Bylo logické, že jeho příznivci, kteří ho znali jako významnou personu na flamengovském Kuřeti v hodinkách, budou chtět oba projekty srovnávat. Podle mého názoru srovnání nebylo namístě. Album nebylo tak ryze rockové, s výraznými jazzovými prvky, protože se některé skladby bigbítu vzdalovaly. A líbilo se i folkařům – mezi hosty se objevili Vladimír Merta a Petr Kalandra. Domnívám se, že celý albový počin je velmi důležitým startem nové Mišíkovy tváře. Je plné entuziasmu, odhodlání, kreativity a hlavně – odrazem doby. Hodně rockerů se s ním zavíralo do soukromí, aby si vychutnali ten "imaginární pocit osobní svobody", protože to album bylo pro ně a hlavně o nich!
Poprvé se zde objevuje zázračný improvizor na housle, fenomenální muzikant Jan Hrubý! Bubenický harcovník Anatoli Kohout se skvěle propojil s živelným baskytarovým démonem Vladimírem Padrůňkem. O kytarové party se dělil Petr Pokorný s Pavlem Fořtem, ale byl tu i zasmušilý mudřec Ota Petřina, Vladimír Merta a Petr Kalandra na akustické kytary, syrový saxofon dodal Jan Kubík a melancholické flétny nenapodobitelný Jiří Stivín. Pavel Větrovec na klávesy sice příliš nevyčníval, ale přeslechnout se nedal…
Úvodní CESTA DO DĚTSTVÍ měla mertovskou osobitou poetiku, třebaže někteří v ní cítili vliv Boba Dylana a skladby Like A Rolling Stone (mě se to sice až tak nezdálo…). BAZAREM PROMĚN měla v úderném riffu porci zeppelinovštiny, ale kytarové sólo vynikajícím způsobem nahrazuje Kubíkův saxofon. Mišík zpívá jako o život v těch pravých rockových dimenzích. PROČ TA RŮŽE UVADÁ je čistá poezie za vokálního doprovodu C+K Vocalu. Suchý ji dokázal dát poetický rozměr, nutil přemýšlet a číst mezi řádky. STŘÍHALI DOHOLA MALÉHO CHLAPEČKA byl opět po mnoha letech Kainar. Intelektuálně zvídaví a citliví posluchači dokázali hledat v jeho textech skryté významy a najít tak v písni sami sebe. Dodnes mě při písni mrazí, třebaže mám pocit, že v aranžmá stojí trochu na hranici přeharmonizování nástrojů, ale skladbě to nijak neubližuje. Už zůstane navěky zapsaná jako Mišíkův mimořádný hudební kousek.
Formálně nejsložitější je skladba BIOGRAF. Je příkladem velmi pečlivého aranžování a nástrojového zapojení do celého tématu. Už její úvod má v sobě cosi tajemného a téměř mystického. Ten úderný riff a celkové sevření nemělo na rockové scéně té doby obdobu. Pamatuji si na Velikonoce 1977 v Praze, na Jazzových dnech v Lucerně, kdy Etc… tu skladbu zahráli. Mišík odezpíval svoje party a stáhl se do pozadí. Celé scéna Lucerny pak byla ve znamení instrumentálního kouzlení muzikantů z Etc… Tehdy už byla jiná sestava, než ta, která nahrála skladbu na albu. Vidím to jako dnes: vlevo stojí hubený, dlouhovlasý, koncentrovaný a technicky přesný kytarista Jiří Jelínek, uprostřed nahrbený, rozčepýřený, démonický Jan Hrubý s elektrickými houslemi a vpravo zasmušilý, černovlasý vousáč František Francl se svou bluesovou kytarou. Mezi nimi se proplétá živelný Vladimír Padrůněk s drásavými baskytarovými breaky a celé to uzavírá nový bubeník, technicky přesný a jazzrockově polyrytmicky orientovaný Jan Noha. Skladbu Biograf dokázali natáhnout skoro na 12 minut a celá Lucerna oněměla úžasem nad jejich výkonem. Tenhle obraz mám stále před očima.
SYN DAIDALŮV mě připomene Flamengo. Je to křehká balada, instrumentálně velmi vypjatá koncertní kytarou, Stivínovou flétnou, potemnělým doprovodem. Cítím zde barokní hudbu, ale i jazz. Mišík zpívá se zaujetím a přesvědčivostí. Dokazuje, že poezii umí číst, vnímat, zpívat, ale i předávat.
OBELISK je opět od Kainara. Kytarová přediva, i jasné úderné akordy, pak opakující se riff a klouzavé kytarové sólo. Silné sdělení a opět čtení mezi řádky. Cenzura a komunistická ideologie si s tím evidentně nevěděla rady. Kainar byl sice režimní básník, ale vyrůstal za první republiky, vstřebal americkou hudbu a to se soudruhům moc nehodilo do krámu. Zakázat ho ale tehdy nedokázali a tak jenom předpokládali, že to nebude pro mládež tak přitažlivý model jako komerční a angažovaný Olympic, laureát politických festivalů. Opak byl pravdou.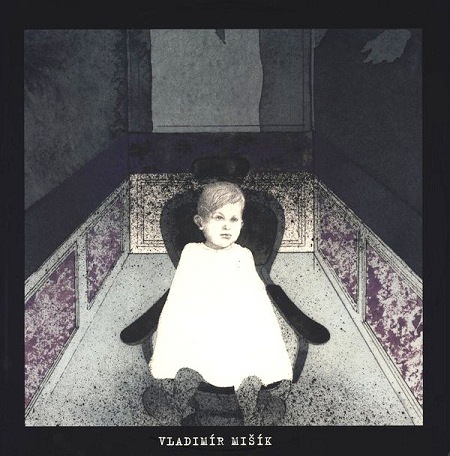 Album se stalo do jisté míry kultovním opusem. Po revoluci bylo digitalizováno a vyšlo na CD s názvem Stříhali dohola malého chlapečka, doplněné úplným bookletem a řadou méně známých skladeb. Některé věci na něm krystalizovaly, ale jasná koncepce a jeho vnitřní rozměr z něho činily výtečné album v dobách mizerie daných časů. Plný počet hvězd je zcela legitimní!
Věčná škoda, že mezi prvním a druhým albem zeje čtyřletá mezera. V r. 1977 až 1978, před příchodem hudební sestavy druhého alba, měl být natočen regulérní albový projekt s kytaristy Jelínkem a Franclem, houslistou Hrubým, baskytaristou Padrůňkem a střídajícími se bubeníky Nohou a Frištenským!!! Toho budu asi věčně želet. EP Jiří Jelínek in memoriam (1987), které vyšlo po mnoha letech, je jen krátkou a bohužel malou výsečí z toho, co se nedostalo na desku…
SKLADBY:
1. CESTA DO DĚTSTVÍ (V. Mišík/V. Merta)
2. KDE JE MŮJ STŮL (V. Mišík/P. Kopta)
3. JEDNOHUBKY (V. Mišík)
4. BAZAREM PROMĚN (V. Mišík)
5. PROČ TA RŮŽE UVADÁ (V. Mišík/J. Suchý)
6. STŘÍHALI DOHOLA MALÉHO CHLAPEČKA (V. Mišík/J. Kainar)
7. BIOGRAF (V. Mišík/H. Žalčík)
8. SYN DAIDALŮV (V. Mišík/H. Žalčík)
9. OBELISK (V. Mišík/J. Kainar)
SESTAVA:
VLADIMÍR MIŠÍK – zpěv (1-9), el. kytara (1), akust. kytara (2,3,6-9), 12 strunná kytara (5), kazoo (3), brumle (5)
PAVEL FOŘT – el. kytara (1, 2, 4, 7, 9), akust. kytara (3), 12 strunná kytara (6, 8)
PETR POKORNÝ – el. kytara (1, 3, 4,-7-9)
JAN HRUBÝ – housle (3), el. housle (3, 7), tamburína (8)
VLADIMÍR PADRŮNĚK – bas. kytara (1, 3, 4, 7-9)
ANATOLI KOHOUT – bicí a percussion (1-5, 7-9)
+
PAVEL VĚTROVEC – el. piano (2, 4, 7), varhany (1, 8), klavír (3, 5), Roland syntezátor (2, 7)
JAN KUBÍK – tenorsax. (4), flétna (8), klarinet (5)
OTAKAR PETŘINA – el. kytara (8), akust. kytara (1, 5, 6, 9)
VLADIMÍR MERTA – ak. kytara (5), fouk. harmonika (1), brumle (5)
PETR BIERHANZEL – klas. kytara (5)
PETR KALANDRA – foukací harmonika (6)
PETR KOCFELDA – tamburína (1)
SLÁVA KUNST – akordeon (6)
JIŘÍ STIVÍN – bas. flétna (8)
ZDENA ADAMOVÁ – sborový zpěv (2, 5)
HELENA ARNETOVÁ – sborový zpěv (2, 5)
MILENA ČERVENÁ – sborový zpěv (5)
JIŘÍ CERHA – sborový zpěv (2)
LUBOS POSPÍŠIL – sborový zpěv (2)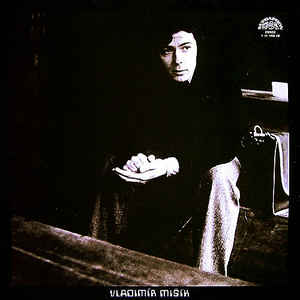 Vladimír Mišík
Vladimír Mišík & Etc…
Prog Rock, Acoustic
Supraphon
1976
LP
9
CD - Bonton /1996/ - Stříhali Dohola Malého Chlapečka