Skvělé, až se mi chce vykřiknout heuréka! Uriah Heep nahráli v osmdesátých letech další skvělé album. Album pop rockové, album pompézní, album hard rockové, prostě album pro lidi, kteří je neodepsali a neposlali do kopru jen proto, že se podřídili diktátu doby. Je to osmdesátkový rock jak vyšitý, ale šlechetný a ušlechtilý zároveň. Uriah Heep se jeho prostřednictvím znovu vydávají jako šlechetní rytíři na zteč další výzvě. A tou výzvou byla ambice znovu se poprat s dobou, do které bezpečně připluli od úplně jiných břehů a které se, aby přežili, museli přizpůsobit.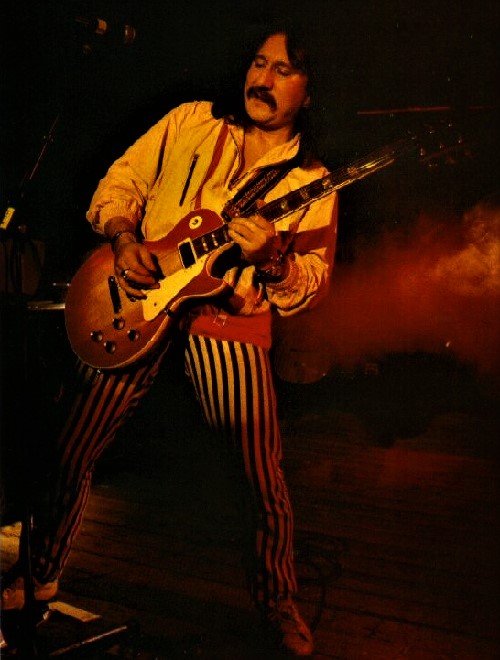 Po až otravném a dle mého docela slabém Head First znovu zvedli hlavu a zaútočili svými nejsilnějšími zbraněmi. Jednou z nich je jistě zkušenost a nadhled dokázat tvořit stále nějakým způsobem zajímavé písně. Equator je vzdušnější, pestřejší a o dost méně křečovité, než jeho na půl cesty ukuchtěný předchůdce. Když pominu (tuhle položku při poslechu přeskočit zkrátka musím) otravnou banalitu Party Time a trochu komickou Skools Burning, mám tu osm prvotřídních osmdesátkových A. O. R. položek made in Uriah Heep.
První Rockarama je parádní pomp-rocková pecka. Přívětivý klávesový opar se nedere nijak dopředu a Box má svou kytarou stále co nabídnout. Goalby se snaží a k takovému repertoáru je jeho hlas jak ušitý. Druhá Bad Blood už nabízí plnější klávesové rejstříky, ale i  rockovější tah na branku. Lost One Love je první a překrásnou baladou na desce. Goalby se stylizuje do romantičtější polohy a zprvu lze ztěží identifikovat. Píseň má nádech A.O.R. produkcí typu Foreigner. Decentní oplodňok se solidními ambicemi. Angel zavelí do dalšího útoku a připomíná věci z nadcházející desky Raging Silence, kde už mikrofon ovšem drží někdo jiný. Holding On patří mezi mé oblíbené kusy, stejně jako mohutným refrénem opajcnutá sedmička Poor Little Rich Girl, dýchající pompézností osmdesátkových Asia. A poslední dvojice, Heartache City (kterou neopouští rockové ostří) a hlavně mohutný příboj nazvaný  Night Of The Wolf, dokonale naplní chutě pomp rockového labužníka. Goalby jede až na dřeň, rytmika duní, kytara skrytě válí a vše kočírují mohutné klávesové stopy, ozvěny, rejstříky, vyhrávky a drobné kudrlinky. Prostě pompézní paráda nejvyšší kategorie.
Renomovaný producent Tony Platt ušil kapele klasicky přítulný osmdesátkový kabát, který mě osobně plně vyhovuje. Při poslechu nepřemýšlím nad tím, kdo kdysi Uriah Heep byli a jak prvotřídní alba za časů Davida Byrona tvořili. Jistě, ty jsou daleko originálnější a rozmanitější, on taky Goalby není žádný giga zpěvák, ale mě se opravdu líbí a vedle metalového Abominog je Equator dalším parádním příspěvkem Uriah Heep osmdesátým létům.
Jo a muzika je také o zábavě ne? A Equator pro mne zábava je. Proto musím dát pět, i kdyby mě měli příznivci Hensleyho éry ukřižovat. Long Live Uriah Heep 80. let!
SKLADBY:
01. Rockarama 4.20
02. Bad Blood 3.33
03. Lost One Love 4.40
04. Angel 4.47
05. Holding On 4.20
06. Party Time 4.20
07. Poor Little Rich Girl 6.25
08. Skools Burning 4.25
09. Heartache City 4.59
10. Night Of The Wolf 4.31
All songs written by Goalby/Sinclair/Bolder/Kerslake/Box
NOTES:
Produced and engineered by Tony Platt for TeePee Productions.
Recorded at Battery Studio 27th August – 9th September 1984, Jacobs Studio 12th September – 26th October 1984, and Genetic Studio 12/13th – 19/20th – 26th January 1985.
Mixed at Battery Studio 27th January – 4th February 1985.
SESTAVA:
Mick Box – guitars, vocals
Lee Kerslake – drums
Peter Goalby – vocals
John Sinclair – keyboards, vocals
Trevor Bolder – bass, vocals
+
Gary Moberly – Fairlight programming
Tony Platt – Sinclavier programming, producer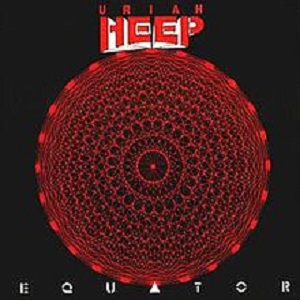 Equator
Uriah Heep
AOR, Hard Rock
Portrait
1985
LP
10