Hudba, nielen tá, je neúprosný biznis a nálady jej konzumentov prelietavé ako sľuby našich, vraj, politikov. Je mi záhadou, prečo sa Británia k Nazareth otočila chrbtom v čase, keď ostatný svet ospevoval album Hair Of The Dog a to isté sa dá povedať aj o Close Enough For Rock 'N' Roll.  
Začnem trošku netradične. Udialo sa to niekedy v jarných mesiacoch roku 1976, tesne po vydaní siedmej štúdiovej platne škótskych hardrockerov. Už si nespomínam na názov relácie. Zdá sa mi, že to uvádzal dídžej Fero Hora – pamätníci programov na rozhlasovej stanici Devín si možno spomenú na tie časy.
Keďže sme v 70-tych rokoch doma nemali žiadnu špičkovú aparatúru, myslím na vtedajšie socialistické pomery, naladiť Devín na východe Slovenska bol pre mňa priam nadľudský výkon. Jeden večer sa mi to však podarilo, aj keď dodnes netuším akým zázrakom – asi pri mne stáli všetci svätí.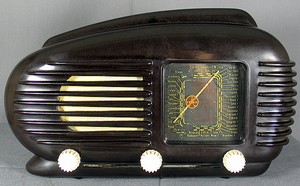 Staré elektrónkové rádio Tesla Talisman 308U, namiesto antény medený drôtik, mikrofón a stereo kazeťák zo ZSSR, darček od otca z jeho jedinej návštevy v zasľúbenej krajine. Takto "po zuby vyzbrojený" čakám na veľkú chvíľu. Devín takmer nepočuť, magič na plné pecky, v éteri štartuje štvordielny autobiografický hardrockový epos Telegram a ja stláčam červené tlačidlo. Všetko ide ako po masle až do momentu, keď v druhej tretine veľkého nahrávania vtrhne do "štúdia" moja mamička so slovami: "Synku, poc še najesc!".
Takto u mňa v izbe vznikol Telegram, jedinečná nahrávka Nazareth na šarišský spôsob. Aj keď na výslednom produkte viac dominovala mama, tlkot môjho srdca a zatajovaný dych ako samotní Dan, Manny, Pete a Darrell, bol som vtedy najšťastnejší človek na svete. Večná škoda, že som túto raritku nezachoval…
A aspoň pár slov k ďalšiemu obsahu:
Vydarenú inštrumentálku Vicki beriem ako intro k výbornej balade Homesick Again – dokonale k sebe pasujú. Keď som robil kamarátom na kazety rôzne výberovky, striedal som skupiny po jednej skladbe. V tomto prípade som pravidlo porušoval a nahrával to spolu. Na môj vkus je "Vikina" zaznamenaná tichúčko, aspoň na mojom CD, takže pri každom prehrávaní otáčam volume doprava, aby som si ju náležite vychutnal. Pravidelne však zabudnem ustrážiť jej záver, a tak hutným nástupom spomínanej balady vystraším nielen seba, ale aj celé okolie. Nazareth pridá na obrátkach v chutnej rockovici Vancouver Shakedown, ktorú by som si vedel predstaviť ako vhodného adepta na singel.
"Béčko" otvára pomalšia zaléžitosť Born Under The Wrong Sign, kde by som vyzdvihol basu Petea Agnewa. Singlovku Loretta som si súkromne pomenoval "Tlieskačka" a v jej polovici sa vždy teším na sólovanie Mannyho Charltona. Slaďák Carry Out Feelings a rozpumpovanú Lift The Lid radím k najobľúbenejším kúskom druhej časti tejto kolekcie. Je tu záver, kapela opäť uberie na rýchlosti a rozlúči sa prevzatou skladbou You're The Violin.
Človek sa učí celý život, hlavne na vlastných chybách, preto s odstupom rokov musím prehodnotiť svoj postoj k tejto nahrávke a uznať, že druhá strana platne kvalitou trošku zaostáva za "Áčkom" – to je fantastické. Napriek tejto drobnej výčitke mám Close Enough For Rock 'N' Roll veľmi rád.
Skladby:
1. Telegram
     Part 1: On Your Way (Nazareth) 3:07
     Part 2: So You Want To Be A Rock 'N' Roll Star
     (McGuinn/Hilman)  1:21
     Part 3: Sound Check (Nazareth) 1:26
     Part 4: Here We Are Again (Nazareth) 1:56
2. Vicki (Nazareth) 2:24
3. Homesick Again (Nazareth) 4:31
4. Vancouver Shakedown (Nazareth) 4:08
5. Born Under The Wrong Sign (Nazareth) 3:57
6. Loretta (Nazareth) 3:19
7. Carry Out Feelings (Nazareth) 3:19
8. Lift The Lid (Nazareth) 3:53
9. You're The Violin (Jeff Barry) 4:42
Zostava:
Dan McCafferty – lead vocals
Manuel Charlton – guitars
Pete Agnew – bass guitar, piano
Darrell Sweet – drums & percussion
Ďalšie informácie o albume na Discogs. 
Close Enough For Rock 'N' Roll
Nazareth
hard rock
Mountain
1976
LP, Cassette
9
CD - Castle Communications, 1990