Hoci odvtedy ubehlo už 40 rokov, pamätám na to, akoby to bolo dnes. Sestra vycestovala s budúcim manželom do Poľska, odkiaľ priniesla niekoľko LP. Väčšinou šlo o nejaké výberovky, ale na jeden titul si spomínam veľmi presne – Blue Breeze od skupiny Livin' Blues.

Táto holandská blues/hard rocková úderka si získala moje sympatie a vlastne v mladom veku formovala môj hudobný vkus, ktorý sa dodnes nezmenil. Platňu som častým prehrávaním na našom špičkovom gramorádiu značky "Tesla Humoreska 2" prakticky zodral. Život mi však privial do cesty iné záľuby a muzika išla jeden čas úplne bokom. Keďže LP putovala do švagrovej zbierky, na Blue Breeze som zabudol. Až nástup internetu a pripomienka diela jedným zo spoluzakladateľov webovej stránky Rockovica.com mi prinavrátila všetky spomienky. Nakoniec som zakúpil digipak firmy Ample Ivy Productions z roku 2012, tváriaci sa americky, ale je to iba typický podvrh pirátskej skupiny z Berlína.
Čo povedať k Blue Breeze?
Nedokážem ničím prekvapiť, nakoľko album vyšiel v licencii u našich severných susedov – vydali ho Polskie Nagrania Muza, a tak sa prakticky nachádzal v každej československej domácnosti, ktorá aspoň trochu inklinovala k rockovej hudbe. Skúsenejší rockeri tvrdia, že kapela upustila od bluesových počiatkov a viac sa priklonila na stranu hard rocku. Dajme tomu. Po personálnych rošádach, inak u Livin' Blues nič výnimočné, si duo John Fredriksz (spev) a Ted Oberg (gitara) neuveriteľne sadlo, čo možno počuť už na predošlom diele Live '75. Spoločná chémia zafungovala dokonale a dvojica pripravila taký matroš, ktorý ma aj dnes privádza do extázy.
V mojom ponímaní muziky sa tu nachádzajú tri TOTÁLNE hard rockové vrcholy. Tento termín som si vypožičal od Johana Cruyffa a jeho spoluhráčov, ktorí začiatkom 70. rokov pod hlavičkou Ajax Amsterdam valcovali všetkých súperov svojím tzv. totálnym futbalom. Očarujúci úvod menom Shylina štartuje ako balada, aby sa z nej v druhej polovici stala fantastická inštrumentálna divočina. V podobnom duchu pokračuje Back Stage, len s tým rozdielom, že zostane na baladickej vlne počas celej doby trvania a spevák si vyberie oddychový čas v jej prostrednej časti. Tretia totálka dala meno celému dielu. Blue Breeze – niečo vyše osem minút spanilého hard rockového vánku, brízy, vetra, víchrice i hurikánu v jednom. Čo viac si môže fanúšik tohto žánru priať?
A zvyšné stopy? Midnight Blues a Winterova Pick Up On My Mojo pripomenú bluesovú minulosť. Pisces je kratučká, ale o to krajšia, pomalá inštrumentálka. Na piatej zastávke pristúpia do Bus_u číslo 29 zboristky a spoluvytvárajú svižnú jazdu. Zaujímavú štruktúru a pestrý obsah má That Night, kde si aj basa strihne sólo. Black Jack Billy, rockovica s country nádychom, presvetlí záver pekného diela, zasnenú brízu od Severného mora. A musím spomenúť zamat v hrdle Johna Fredriksza, jeho spevácky prejav radím do kategórie nadpozemských – FANTÁZIA! Je pre mňa záhadou, že talent tohto chlapíka zostal viac-menej nevyužitý. A ešte niečo; Ted Oberg použil taký pestrý arzenál "zbraní", že z nahrávky cítim štipku toho Orientu i amerického vidieka.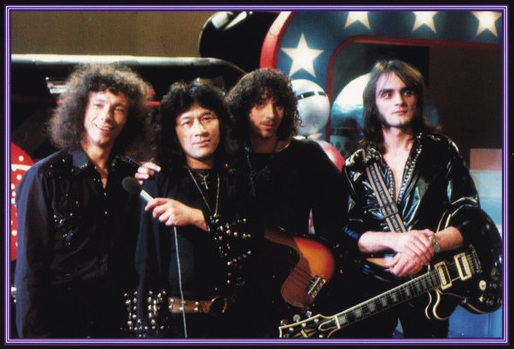 Toľko môj pohľad a spomienka na Blue Breeze. Časom som sa dostal k ďalším albumom Livin' Blues, taktiež ochutnal a dokúpil zopár iných zástupcov rockovej scény z krajiny tulipánov, napr. Golden Earring, Brainbox, Earth & Fire, Cuby & The Blizzards, Q65… Všetka česť ich tvorbe i zásluhám, ale z toho, čo poznám, je u mňa Blue Breeze najlepším hard rockovým albumom Holandska! Vlastne je na neuverenie, že táto, na holandskú formáciu, veľmi úspešná LP znamenala koniec Livin' Blues – skupina si neustrážila zmluvu s vydavateľom a v roku 1978 sa ocitla bez kontraktu, čo prakticky viedlo k jej rozpadu.
SKLADBY:
1. Shylina (Ted Oberg/John Fredriksz) – 5:36
2. Back Stage (R. Meyes/John Fredriksz) – 5:53
3. Midnight Blues (Ted Oberg/John Fredriksz) – 3:16
4. Pisces (Ted Oberg) – 1:26
5. Bus 29 (Ted Oberg/John Fredriksz) – 3:34
6. Blue Breeze (Ted Oberg/John Fredriksz) – 8:23
7. Pick Up On My Mojo (Johnny Winter) – 3:15
8. That Night (Oberg/Fredriksz/Reijnen/van Heiningen) – 5:18
9. Black Jack Billy (Ted Oberg/John Fredriksz) – 3:39
ZOSTAVA:
John Fredriksz – lead vocals, backing vocals
Ted Oberg – electric guitar, acoustic guitar, sitar [electric], dobro, banjo
André Reijnen – bass guitar
Jacob van Heiningen – drums
+
Maggie Mc.Neal – backing vocals [Bus 29]
Margriet Eshuys – backing vocals  [Bus 29]
Martin Agterberg – keyboards [additional]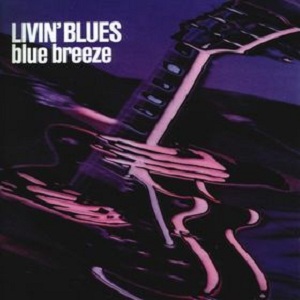 Blue Breeze
Livin' Blues
Hard Rock, Blues Rock
Ariola
1976
LP
9
CD - Ample Ivy Productions /2012/