Poklad z Tyneside – trestuhodne zabudnutá kultová klasika, ktorá obstála v skúške času a mala by sa vynímať na piedestáli.
Preto, s ohľadom na túto skupinu z Newcastle, je nezáujem a nedbanlivosť manažmentu jednou z najväčších nespravodlivostí v rocku. Ani jediný moment na tejto LP, či už vokálny alebo inštrumentálny, nepôsobí zbytočne a mrhaním času – nie je iba prístupná, ale svojou fonetikou aj dych vyrážajúca. 
Vtiahne Vás do nej gitarová spletenina Davea Blacka v piesni The Acrobat predtým, ako sa hlas Toma Knowlessa oduševnene roznesie ponad bublajúcu basu Fenwicka Moira a žiarivé klávesy Johna Cooka. Pri posledných akordoch August Carol, ktorá nesie stopy raga zafarbenia, objavíte pocit osvietenia, a majestátny mellotron Vás prenesie až do ticha.
Berúc do úvahy wah-wah podtext a fúziu klavíra, ktorá funguje v mnohých skladbách – tak čisto v pokojnom závere In The War, je to aj efektívne využitie umenia philly zvuku, najmä premývajúcich sa strún v Last Request, ktorá má neodolateľný bluesový rytmus v ospravedlňujúcom sa nadnesení. Spirituálny šum I Believe In You nepotrebuje tvrdšiu mosadz, aby prenikla do Vašich sŕdc – napriek tomu. Vznášajúci sa tekutý atmosferický tok Wind Cloud prichádza navýšený nebeským čembalom a organom, zatiaľ čo Take It Away vytvára dojem koketovania s popom predtým, ako príde vlna syntetizátora, ktorá zamotá emóciami. Blížiacim sa záverom je tu delikátna pieseň End Of The Affair, ktorá nesie znaky pochopenia Kestrel pre harmóniu, kedy všetky pocity zosilnejú a vlejú sa do Vašej pamäte.
Toto rozšírené vydanie pridáva do zbierky alternatívne, drsnejšie verzie skladieb, ako aj dve nepublikované piesne; Part Of The Machine, ktorá odhaľuje vplyvy baroka a west coast rockového štýlu na kapelu, zatiaľ čo The Searcher zachádza až do pokusov o boogie roll, ale opäť vzlietne do vážnosti. Alebo do večnosti, ako to svedčí tomuto majstrovskému dielu.
(Recenzia pôvodne publikovaná na stránke Let It Rock. So súhlasom autora upravená a preložená do slovenského jazyka.)
Autor titulnej fotografie: Dave K.
SKLADBY:
1. The Acrobat (Dave Black) 6:45
2. Wind Cloud (Dave Black) 4:41
3. I Believe In You (Dave Black) 4:10
4. Last Request (Dave Black) 4:50
5. In The War (Dave Black) 7:32
6. Take It Away (Dave Black) 4:11
7. End Of The Affair (John Cook) 4:51
8. August Carol  (Dave Black)   7:18
ZOSTAVA:
Tom Knowles: lead vocals
Dave Black: guitar, vocals
John Cook: keyboards, mellotron
Fenwick Moir: bass
Dave Whittaker: drums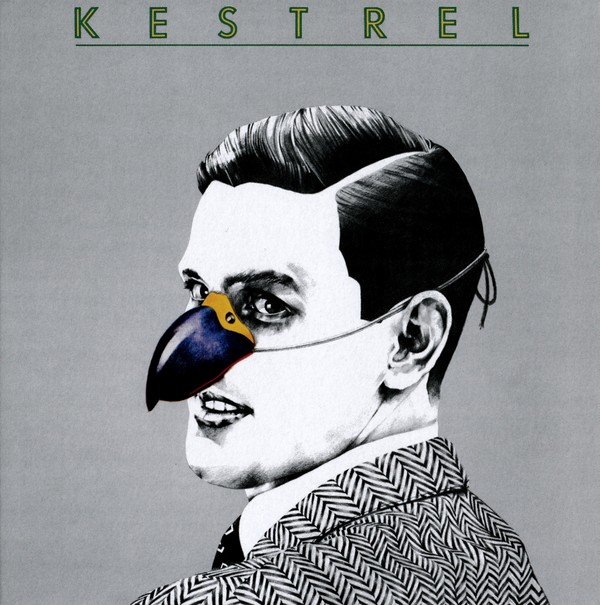 Kestrel
Kestrel
progressive rock
Cube
1975
LP
8
2CD - Esoteric Recordings, 2015