Mám rád hejkalovi recenze, jeho zápal pro hudbu i jeho samotného jako člověka. Díky němu jsem objevil široké množství zaprášené muziky sedmdesátých let. Ve spoustě názorů s ním souhlasím, ale jak už to tak bývá, v určitých oborech se rozejít musíte. On jako přední vyznavač blues-rocku a já jako art-rocker, máme na spoustu desek opačný pohled. Jednou takovou je i druhá deska britských Druid, Fluid Druid. 
Debutní nahrávka Toward The Sun mně vyrazila dech svým pro-Yes-ovským pojetím. Není to úplný klon, ale vztyčných míst by člověk našel hodně a podobnost je v určitých momentech až neuvěřitelná. Fluid Druid už jde daleko víc svou vlastní cestou a i proto je mi kapánek sympatičtější. Co si na ní ale cením nejvíc, jsou samotné, velice nápaditě budované kompozice. Takřka každá je postavena na velmi silném a působivém motivu, který posluchač nemá problém si zapamatovat.
V úvodní Razor Truth se ladně střídají sytější dynamické plochy s těmi, v nichž budují náladu daleko intimnější lyričtější prostředky. Vše se po vzoru Gabrielovských Genesis chytře stiší, v povzdálí ševelí akustika a klávesy dojemně dobarvují okolní bukolickou scénu. Druhá Painters Clouds hned v zárodku obsahuje tolik myšlenek a nápadů, že by s nimi jiní vystačili na desku celou. Camelovská melodika, Yesovsky bublající basa a atmoška vzor Druid vás vtáhnou do děje a jen lehouce konejší. V instrumentální FM 145 "řídí" basu snad samotný Chris Squire, ale daleko zajímavější nápad mi připadá použitý ve čtvrté Crusade. Po určité části vždy zpěvák ohlásí – a teď zpívají děti – a opravdu, z hůre se ozve andělský dětský sbor se svým na, na, na,  ná, ná… Skvostné. Nothing But Morning pro změnu pojme sborové vokály z jakési mše, další Barnaby dominuje pulzně burácející basová figura v kooperaci s ladnými výstřely kláves. A osmá Left To Find je zhudebněnou bajkou plnou poezie a jímavé hudební krásy.
Desku první jsem obodoval čtyřmi puntíky, tady rád ještě jeden přiložím. Škoda rychlého konce Druid, věřím, že by další deska opět stála za to.

SKLADBY:
1. Razor Truth (5:41)
2. Painters Clouds (4:59)
3. FM 145 (2:10)
4. Crusade (7:52)
5. Nothing But Morning (4:10)
6. Barnaby (3:13)
7. Kestrel (3:37)
8. Left To Find (7:18)
9. The Fisherman's Friend (0:45)
SESTAVA:
Dane – guitars, vocals
Andrew McCrorie-Shand – keyboards
Neil Brewer – bass
Cedric Sharpley – drums, percussions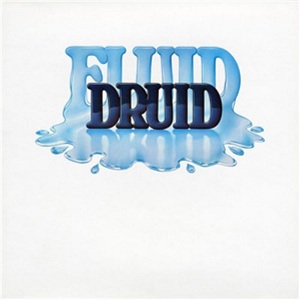 Fluid Druid
Druid
Art Rock, Prog Rock
EMI
1976
LP
9