Dva kohouti na jednom smetišti dlouho nemůžou vydržet. To samozřejmě platí i pro rockové hudebníky, proto ten bluesovější, kytarista Mick Abrahams, po vydání alba This Was odchází z Jethro Tull a nechává je plně pod kontrolou Iana Andersona. Skupinou se krátce mihl Tony Iommi, aby v ní nakonec na dlouhou dobu zakotvil Martin Lancelot Barre, který do Jethro Tull zapadl jako ozubené kolečko do dobře seřízeného hodinového strojku a zároveň se stal pro celkový sound stejně důležitým jako principál Anderson. Ten zvolna opouští bluesovou rovnici jako jediné východisko své hudby a se svými spoluhráči se vydává objevovat dosud nepoznané hudební světy.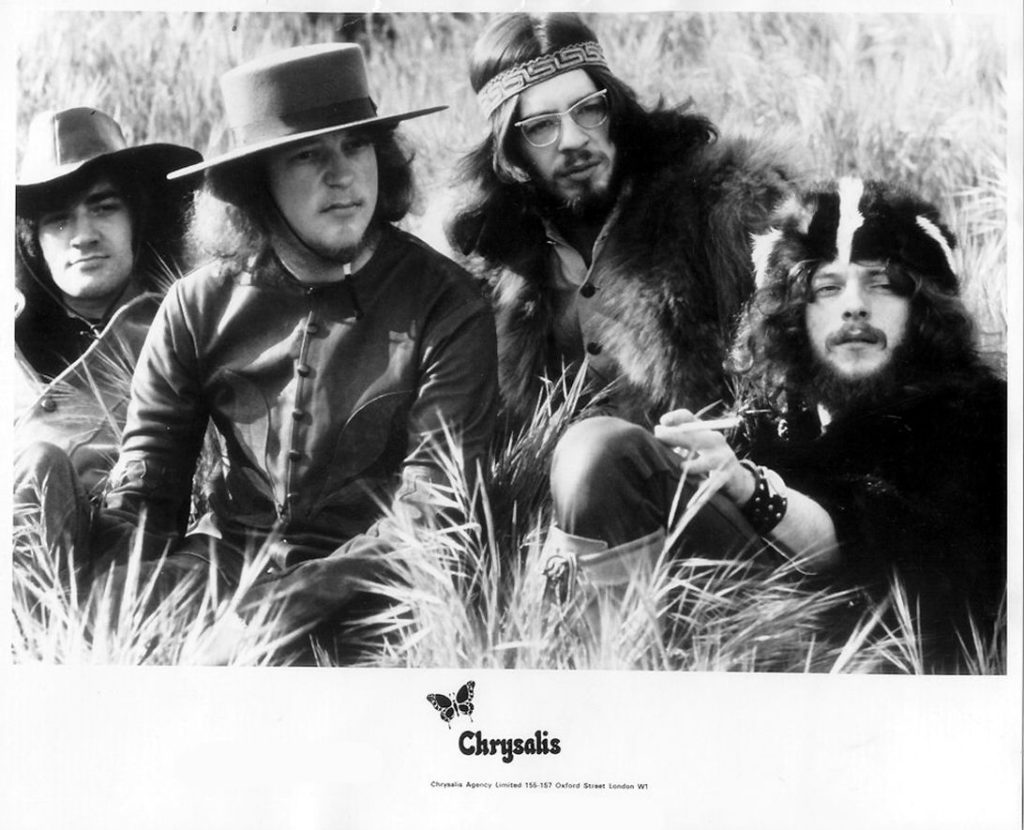 Ty chtěl předvést na druhém albu Stand Up, které skupina vypustila do světa v roce 1969. Jistě, blues zatím u některých kompozic zůstává tím hlavním východiskem, ale již zde se důrazně ukazuje další směřování hudebníků a jejich široký žánrový rozptyl. Skupina je schopna nejen překvapit jazzovými pasážemi, ale dokáže si poradit i s klasickou hudbou a křehkým folkem, to vše mnohdy okořeněné značnou dávkou důrazu a tvrdosti. Poslední vyřčené platí hned pro první skladbu, z bluesového vzorce vycházející A New Day Yesterday. Jakmile si posluchač začne říkat, že to vůbec není špatné a že by se nezlobil, kdyby se v podobném duchu neslo celé album, tak hned následující Jeffrey Goes To Leicester Square ho rychle vyvede z omylu. Příjemná, folkem ovlivněná skladbička, ve které se Barre blýskne hrou na flétnu, upoutá na první poslech.
Potom se flétny chopí sám Anderson, aby předvedl svou variaci na Bachovo Bourée. Nezbývá než žasnout nad tou krásou. Ale aby toho nebylo málo, hned v následující skladbě Back To The Family nás skupina přesvědčí o tom, že si umí poradit i s jazzovými pasážemi. Zvlášť ten souboj Barreho kytary a Andersonovy flétny v závěru ve mně vždy vyvolává pocit naprosté dokonalosti. A opět zvolníme s písní Look Into The Sun, nádhernou baladou, která stojí na souhře akustické a elektrické kytary. I když by se mohlo zdát, že píseň by se dala protahovat do nekonečna, oba hlavní tahouni mají cit a ví, že v nejlepším je potřeba skončit. Opravdu nádherná záležitost.
Druhá strana alba začíná říznou Nothing Is Easy, což je opět další příležitost, aby nám všichni zúčastnění předvedli své mistrovství, nejenom Anderson a Barré, ale také baskytarista Cornick a bubeník Bunker. Pokračujeme písní Fat Man. To je folkem inspirovaná záležitost, v níž se Anderson, stylizující se mnohdy do role středověkého kejklíře a trubadúra, musí cítit jako ryba ve vodě. Po této rozverné taškařici se nálada zklidní skladbou We Used To Know s nádherně sólující Barreho kytarou. Andersonův zpěv je neskutečně procítěný, a i když by mohl sklouznout až do patosu, po celou dobu udrží tu vyváženou míru mezi civilností a přehrávanou trapností projevu. Následující Reasons For Waiting je něžná, zadumaná píseň svou propracovaností připomínající klasickou symfonii. Tuhle náladu ovšem rozbije závěrečná skladba For A Thousand Mothers, pro kterou jsou opět typické ostré souboje mezi Andersonovou flétnou a Barreho elektrickou kytarou.
Jsou interpreti a skupiny, jimž se nepodaří vytvořit takovou nádheru za celou kariéru. Skupině Jethro Tull se to povedlo hned s druhým albem. A to ještě nikdo netušil, že takových skvělých nahrávek Anderson a spol. vytvoří vícero. Zatím byli na počátku cesty.
Skladby:
1. A New Day Yesterday – 4:10
2. Jeffrey Goes To Leicester Square – 2:12
3. Bourée (J. S. Bach, arr. Jethro Tull) – 3:46
4. Back To The Family – 3:48
5. Look Into The Sun – 4:20
6. Nothing Is Easy – 4:25
7. Fat Man – 2:52
8. We Used To Know – 3:59
9. Reasons For Waiting – 4:05
10. For A Thousand Mothers – 4:13
Sestava:
Glenn Cornick: basová kytara
Clive Bunker: bicí, perkuse
Martin Lancelot Barre: elektrická kytara, flétna
Ian Anderson: flétna, akustická kytara, varhany Hammond, klavír, balalajka, harmonika, zpěv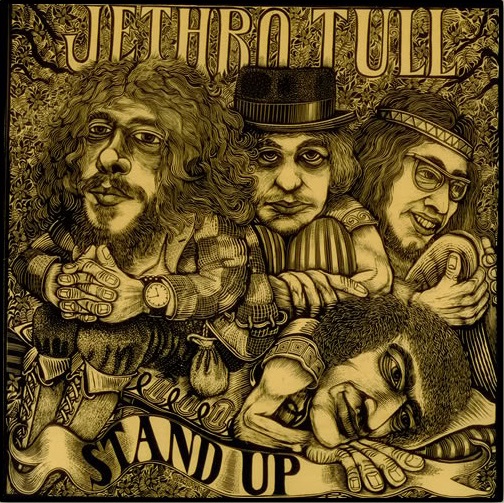 Stand Up
Jethro Tull
Prog rock, folk rock
Island Records
1969
10
CD Chrysalis – CDP 32 1042 2