Ten, kdo uslyší hlas Johna Fogertyho a hudbu jeho dítka, kapely Creedence Clearwater Revival, má velkou pravděpodobnost, že se zase jednou pořádně a intenzivně zamiluje.
Vzhledem ke svému původu v oblasti zátoky East Bay v San Franciscu, začali bratři Fogertyovi hned od svého počátku, hrát v jižanském rockovém stylu, s texty inspirovanými řekou Mississippi a dalšími prvky ikonografie jižních Spojených států. Jejich signifikantní deskou se stala nahrávka Cosmo's Factory. Jediný rozdíl mezi ní a recenzovanou fošnou Green River je ten, že písně u prvně jmenované, má člověk prostřednictvím častých radiových přehrávek dlouhodobě uložené v hlavě a když zazní první sekundy většiny z nich, není problém si na ně rozpomenout a rychle je vykutat ven. Green River tolik hitů neobsahuje, přesto je velice snadné, si většinu písní zakrátko oblíbit a desku si užít vlastně úplně stejně.
S nákupem desek od Creedence Clearwater Revival, nemůže udělat žádný správný fanda rocku, kříženého country chybu. Vyrovnaná plejáda šesti magických komponentů, skýtá ve svých útrobách nepřeberné množství vysoce kvalitní a návykové muziky. Ať si pustíte Willy And The Poor Boys nebo Green River, pokud máte jižaninu v krvi, nevadí vám coutry a občas si šluknete i trochu toho blues, budou vaše plíce s obrovskou chutí přijímat vše, co v té době Fogerty a spol vytvořili.
Jsou dvě věci, které na Creedence miluju nejvíc:
Za a) je to zvuk jejich nahrávek – doslova vymazlený průsečík jižanského soundu s country;
za b) hlas Johna Fogertyho – mající pro takovou muziku naprosto ideální zabarvení;
a ještě za c) zrovna na této desce je přece píseň písní – Bad Moon Rising – hymna celého jižanského teritoria.
Vy, kdo máte proti country ještě stále plno předsudků, vykašlete se na ně, zahoďte je a pusťte si nějakou desku od Creedence Clearwater Revival. Garantuji vám, že vás dostane na dokonale povznášející vlnu podobně, jako dokáže surfaře udělat pořádná pětimetrovka.
SKLADBY:
1. Green River  2:31
2. Commotion  2:37
3. Tombstone Shadow  3:36
4. Wrote A Song For Everyone  4:55
5. Bad Moon Rising  2:17
6. Lodi  3:08
7. Cross-Tie Walker  3:17
8. Sinister Purpose  3:19
9. The Night Time Is The Right Time  3:07
SESTAVA:
John Fogerty – lead and backing vocals, lead guitar, piano, keyboards, harmonica, arranger
Tom Fogerty – rhythm guitar
Stu Cook – bass guitar
Doug Clifford – drums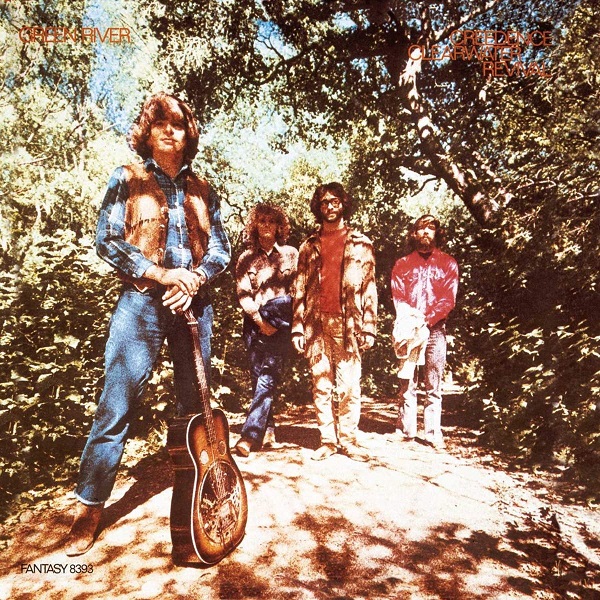 Green River
Creedence Clearwater Revival
Rock, Folk Rock, Country Rock
Fantasy
1969
LP
9