Čím tak v minulosti ohúril a dodnes priťahuje fanúšikov rockovej hudby Phil Lynott, basák a poznávacia značka Thin Lizzy, pôvodom írskej, časom medzinárodnej kapely? Žeby to bolo jeho zvláštnym spevom, akoby "iba" recitoval? Múdre hlavy tvrdia, že ak chceš pochopiť Lízinku, musíš sa stotožniť s Philovými textami.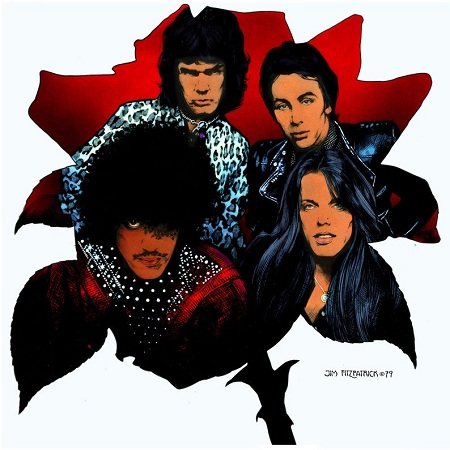 Snažím sa pochopiť odkaz Thin Lizzy a zároveň súčasnú zvrátenú dobu – v Prahe pomenujú letisko po najväčšom Orgáne, akého kedy česká politika v povojnovom období splodila, na Slovensku vyhrá prezidentské voľby baba zo smetiska, ktorú ešte pred rokom nepoznali ani ľudia z Pezinka, Paríž na všetkých frontoch obšťastňujú vysokokvalifikovaní odborníci z Afriky a Blízkeho východu. Pomaly, ale isto menia tvár Európy, pričom im nedonosený Makrón a podobne obdarené persóny ešte tlieskajú. Neviem, nakoľko bola metropola na Seine zvrátená na začiatku roka 1979, kde sa kapela rozhodla dokončiť nový album, ale traja členovia Thin Lizzy si užívali pobyt v hlavnom meste Francúzska naplno – drogy sa kupovali na kilá a alkohol na hektolitre. Štvrtý do partie, gitarista Gary Moore, sa však poctivo venoval štúdiovej robote a ak to trošku nadnesiem, tak vlastne jemu a producentovi Tonymu Viscontimu musíme poďakovať za to, že Black Rose: A Rock Legend je taká, aká je – priťahuje nás a fascinuje aj 40 rokov po svojom zrode.
LP ponúka vymakaný hard rock, skvelú prácu gitarových dvojičiek Gary Moore-Scott Gorham, do toho prednes, ak chcete – spev fenomenálneho Phila Lynotta. Vzišli z nej tri single pre Európu, na A-stranách s Waiting For An Alibi a Do Anything You Want To, rezkými rockovicami, pričom tá druhá otvára samotný album. Treťou SP bola balada Sarah, ktorú frontman venoval svojej dcére. Všetky skladby u poslucháčov zabodovali a veľmi úspešne. Najviac sa darilo prvému menovanému singlu, osobne hlasujem za dvojku a najmenej ma oslovila pieseň o Sáre, ktorú považujem za najslabší kamienok rockovej legendy. Ocenenie si zaslúžia petelice Thughest Street In Town i Get Out Of Here, z čísla S & M vychválim basu a bicie, z With Love gitary.
Absolútnym vrcholom albumu je titulný song, 7-minútový epos Róisín Dubh (Black Rose): A Rock Legend, ktorý Gary "poskladal" zo štyroch ľudoviek – dvoch írskych (Danny Boy a The Mason's Apron), jednej škótskej (Will You Go Lassie Go) a americkej (Shenandoah). Môžeme iba špekulovať, prečo je tam zastúpené Škótsko a Amerika, keď ide o rockovú legendu, v ktorej Phil spomína celý zástup írskych osobností, napr. dramatikov Oscara Wildea a G. B. Shawa, futbalistu George Besta, hudobníka Vana Morrisona, vymenúva v nej i doterajšie skladby kapely, zreteľne počujem spomínať hit Whisky In The Jar, ale má to aj spojitosť s historickou básňou Róisín Dubh, ktorá je symbolom národno-oslobodzovacieho hnutia Írska v boji za nezávislosť od Anglicka. Gitarový záprah Moore-Gorham do Philovho spevu a prednesu háčkuje parádne hard rockové čipky. Nádhera!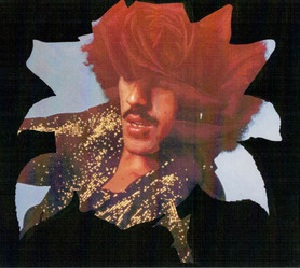 Priznám sa, trošku mi trvalo, kým som prišiel Thin Lizzy na chuť. Je to o šanciach, buď ju hudobníkom dáte, hoci aj opakovane, alebo to zabalíte po prvom pokuse. Black Rose: A Rock Legend, posledný album Lízinky, na ktorom sa podieľal Gary Moore, je z diskografie skupiny mojím najobľúbenejším. Netajím, hlavný podiel na tom má titulná rocková legenda, ktorú považujem za najlepšiu pieseň, akú Philova banda nahrala.
SKLADBY:
1. Do Anything You Want To (Lynott) – 3:52
2. Toughest Street In Town (Moore/Lynott/Gorham) – 3:58
3. S & M (Downey/Lynott) – 4:03
4. Waiting For An Alibi (Lynott) – 3:29
5. Sarah (Moore/Lynott) – 3:30
6. Got To Give It Up (Lynott/Gorham) – 4:22
7. Get Out Of Here (Midge Ure/Lynott) – 3:33
8. With Love (Lynott) – 4:37
9. Róisín Dubh (Black Rose): A Rock Legend – 7:04
— Part 1: Shenandoah (Trad./Moore/Lynott)
— Part 2: Will You Go Lassie Go (F. McPeak)
— Part 3: Danny Boy (Trad./Moore/Lynott)
— Part 4: The Mason's Apron (Trad./Moore/Lynott)
ZOSTAVA:
Philip Lynott – bass, 12-string guitar, vocals
Scott Gorham – guitars, backing vocals
Gary Moore – guitars, backing vocals
Brian Downey – drums, percussion
+
Jimmy Bain – bass (With Love)
Huey Lewis (Blusey Hughie) – harp (Sarah)
Mark Nauseef – drums (Sarah)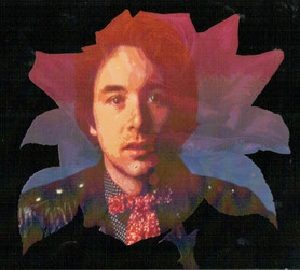 Black Rose: A Rock Legend
Thin Lizzy
Hard Rock
Vertigo
1979
LP
9
CD - Mercury /2012/