Je leto, uhorková sezóna, a tak som si povedal, že si zostavím domáci rebríček najobľúbenejšieho fusion, čo mám v zbierke.
Fusion, tá časť džezrockovej hudby, ktorá je viac džez ako rock, ma nikdy nechytila natoľko, aby som si ju zamiloval. Uznávam inštrumentálne majstrovstvo, ktoré je s týmto štýlom späté, ale počúvať ho nemusím… často. Vybral som desať albumov, ktoré mám vo svojej zbierke, a teda ich považujem za mimoriadne. Vynechal som celú canterburskú scénu, v rámci ktorej je fusion zastúpené viac ako dosť, predsa len si myslím, že si zaslúži vlastný rebríček.
Poradie nerozhoduje, zvolil som chronologické. Neprekvapivo sa pohybujem v rovine 70. rokov. A aby som nevynechal ani našu československú scénu, pripájam aj jeden tuzemský bonus. A pretože som bubeník, budem menovať hráčov sediacich za bicou súpravou. Niektorí sú svetoznámi, iní skrátka skvelí. Však budete počuť:
Frank Zappa: Hot Rats (1969)
Začnem troška netradične, albumom Franka Zappu. Hot Rats je prostý satiry, avantgardy i podivnosti. Šesť skladieb sa sústredí na čisté džezrockové vyhrávanie. Bubeníkov je tu hneď trojica, Ron Selico, John Guerin i Paul Humphrey nepatria k tým, ktorých mená by sa skloňovali na prvých miestach prestížnych rebríčkov, ale to je fuk.
Mahavishnu Orchestra: The Inner Mountain Flame (1971)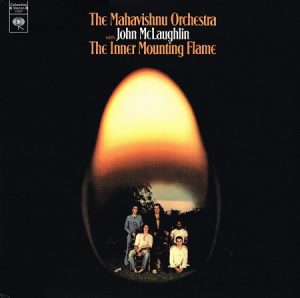 Hovoriť o fusion as nespomenúť Mahavishnu Orchestra, to je, ako keby premiér posledných pár mesiacov zvolal tlačovku a nespomenul Covid-19. Iste, mohlo by sa to stať, ale kto by si to pamätal. Gitarista John McLaughlin definoval všetko podstatné a pre mňa je najzaujímavejším album hneď ten debutový. Nielen preto, že je tam A Lotus On Irish Streams. Jerry Goodman so svojimi husľami doslova rozpráva príbeh. Za bicími sedel Billy Cobham a to je, ako sa vraví, majster nad majstrov.
Secret Oyster: Secret Oyster (1973)
Dánsky gitarista Claus Bøhling patrí k miestnym hviezdam, je to borec a dokazuje to aj na debutovom albume kapely Secret Oyster. Za bicími, aj keď to asi nikomu nič nepovie, sedel Bo Thrige Andersen. V jednej skladbe hrá aj Ole Streenberg. Vedia, čo robia, i keď je rytmika na fusion miestami priamočiarejšia, než býva zvykom.
Arti & Mestieri: Tilt – Immagini per un orecchio (1974)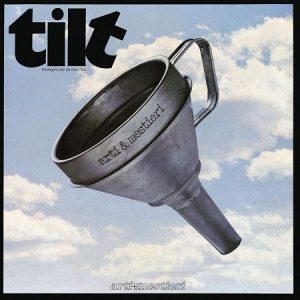 Talianske fusion vyznačujúce sa prekvapivou dávkou melodiky, čím sa tento album radí k tomu najpočúvateľnejšiemu, čo žáner ponúka. A bubnuje tu úžasný Furio Chirico. Je to taký taliansky "Neil Peart", artrockovo vyzrel v The Trip, tu však dokazuje, že, podobne ako Collins, zvláda aj košatý fusion štýl hrania.
Isotope: Isotope (1974)
Štyria britskí hudobníci tvorili formáciu Isotope, ktorá núkala nesmierne prívetivú tvár fusion. Ide o ambientnú, melodickú, poslucháčsky vďačnú, nevtieravú, a predsa komplexnú muziku, ktorá sa ani len nepribližuje k samoúčelným frajerinám. Nigel Morris bubnuje akurátne prezentovanej hudbe.
Fermáta: Fermáta (1975)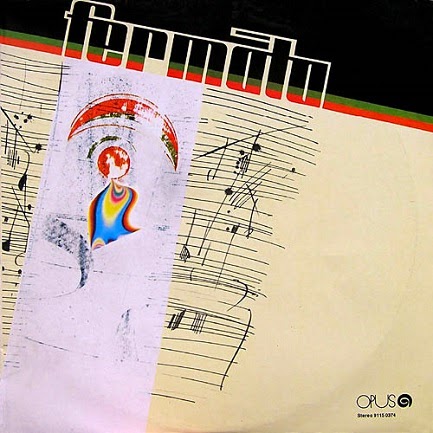 Dostal som sa do polovice, načim uviesť bonusový kúsok z našich luhov i hájov. Fero Griglák a jeho Fermáta, čo dodať. Svetová odpoveď na svetové dianie. Najradšej počúvam debut, bubnoval na ňom Peter Szapu, ktorý je v našich končinách jedným z tých najvýznamnejších hráčov na bicie nástroje. Nečudo.
Weather Report: Black Market (1976)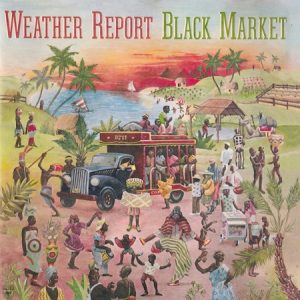 Black Market bol najobľúbenejší album môjho otca od Weather Report. Ako hudobník oceňujem prácu s náladami a úžasnú pulzujúcu basgitaru. Ako poslucháč som sa naučil tolerovať aj prítomné funky nálady. Kapela nie je úplne to "moje", ale tento album vkladám do prehrávača najčastejšie. Za bicími počuť dve legendy. Michaela Waldena a Chestera Thompsona predstavovať asi nemusím.
Return To Forever: Romantic Warrior (1976)
Chick Corea, Al DiMeola, Stanley Clarke a Lenny White. Keď sa spoja štyri svetové veličiny, výsledkom je absolútne vymakaný hudobný prejav. Ešte aj človek, ktorý nemusí daný žáner, musí počuť, že sa tu ľudské zručnosti dotýkajú stropu. White bubnuje, akoby ani nebol z mäsa a kostí.
Brand X: Unorthodox Behaviour (1976)
Phil Collins v časoch, keď patril k rockovej bubeníckej špičke. Tu si strihol inštrumentálny album plný fusion a ide mu od ruky. Z môjho čisto sebeckého bubeníckeho pohľadu sa nikdy nemal postaviť za mikrofón.
Jeff Beck: Wired (1976)
Úprimne, čo tam po Beckovi! V skladbe Led Boots bubnuje Michael Walden tak, že som z toho dodnes v extáze. Spomedzi fusion albumov je tento pomerne rozpoznateľný a už len preto ho mám rád. A pre úplnosť dodávam, že na albume bubnujú aj Ed Green a Richard Bailey.
Larry Coryell & The Eleventh House: At Montreux (1978)
Larry Coryell je gitarový boh, mág, génius. Táto nenápadná koncertná nahrávka ponúka šesť skladieb nahraných v roku 1974 a osobne ju radím na vrchol fusion vôbec! Vynikajúcu prácu za bicími odviedol Alphonse Mouzon.
A to by bolo na dnes všetko. Azda ste si príjemne zaspomínali, prípadne našli to svoje, či niečo nové.