Vážení hudební přátelé,
rok 2020 se přesypal až ke konci, zbývají mu poslední 2 měsíce. Přiznám se, že nebyl pro mne úplně šťastný, spíše naopak. Ještě k tomu ta patálie s čínskou pandemií, jeden by mohl hořekovat nad těžkostí údělu. Ale dobrým věcem se musí jít v ústrety, aby nás to nesemlelo.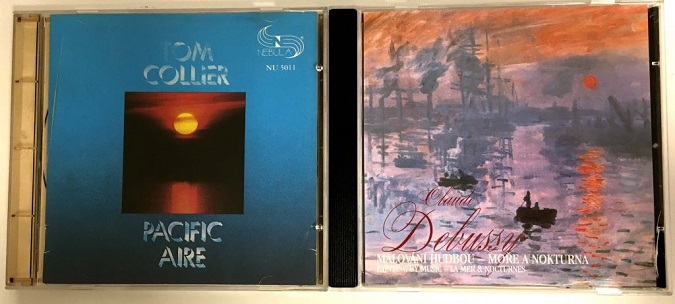 Proto jsem ze své sbírky vytáhnul 15 originálních CD, fotky se tu povalují někde kolem. Můžou být ty disky vaše. Pokud správně odpovíte na deset pekelně vypečených otázek, které jsem osobně vymyslel. Některé mají více správných odpovědí, za každou správnou odpověď jedno CD dle výběru.
Otázky považuji za docela těžké, většina z nich se nedá správně odhalit bez znalosti problematiky. Však by to taky pro vás nebyla žádná výzva, ani zábava, kdyby stačilo pár kliknutí. Tady jsou:
01. Italská kapela, co má název vytvořený ze tří slov. Každé to slovo je – české. Název kapely? Otázka UZAVŘENA.
– správně odpověděl Snake. Získává CD Rainbow Theatre.
Kapela: NOVÁ MALÁ STRANA
02. Tlustý a ošklivý chlapec Rodney je hrdinou kterého příběhu? Název skupiny a alba. Otázka UZAVŘENA.
– správně odpověděl Borek.
Příběh: The Saga of Rodney Toady
Kapela: Giles, Giles & Fripp
Album: The Cheerful Insanity of Giles, Giles & Fripp, 1968
03. Neo progresivní kapela, která má na bookletu detail modelu letadla a uvnitř bookletu jsou obrázky plastikových dílů stavebnice.
04. Staroanglické tradice města Devon se staly předobrazem témat v písních kterého rockového alba?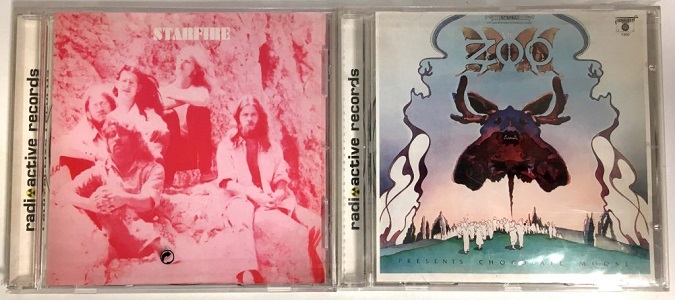 05. Které album má v názvu nenormální krabici na doutníky? Otázka UZAVŘENA.
– správně odpověděl Snake.
Album Paranormal Humidor od skupiny SOMNAMBULIST.
06. Která evropská progresivní skupina se přejmenovala podle názvu svého prvního alba z devadesátek, aby pak vydala další alba pod tímto názvem? Pozor, je tady více správných možností, takže zadání je stále platné.
– správně odpověděl Hejkal. Získává CD Soho Orange.
Kapela: The FLOWER KINGS
07. Kterou stejnou studiovou skladbu natočili jak BONEY M tak SLAYER ? Otázka UZAVŘENA.
– správně odpověděl Snake. Získává CD Greenslade.
Skladba: In-A-Gadda-Da-Vida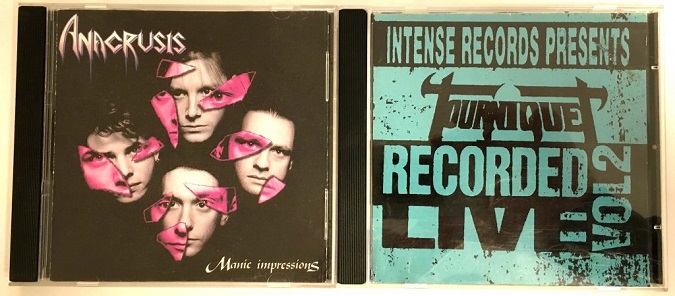 08. Představte si následující spolek: Italský session baskytarista, co dlouhá léta hraje se spoustou špičkových muzikantů světové prog scény. Německý bubeník, co dlouhá léta hraje se spoustou špičkových muzikantů světové prog scény. Brněnská kytaristka, co skoro nikdy s nikým takhle slavným nehrála (až na výjimky :)). Je možné, že udělali společný projekt? Pokud ano, jaký, chci název projektu a alba. Otázka UZAVŘENA.
– správně odpověděl Piťo.  Získává CD Starfire.
Alberto Rigoni featuring Marco Minneman & Alexandra Zerner – Odd Times (2020). Kytaristka Alexandra Zerner je skutečně z Brna, jak se lze dočíst zde.
09. Protože se musíme vzdělávat i v jiných oblastech kultury, máme tady jednu z filmu. Název filmu, kde jsou proneseny věty v češtině, přičemž tento film – není z Evropy ani USA, neobsahuje české postavy, není v českém prostředí, vlastně vůbec nijak neodkazuje na ČR. Ale mluví se tam chvilku česky.
10. A jedna z počítačových her. Původní Mafia Dana Vávry. Poslední přestřelka se odehrává ve velké budově nějaké galerie. Která reálná budova byla předobrazem této stavby? Otázka UZAVŘENA.
– správně odpověděl JohnnyTheRiffmage. Získává CD The ZOO.
Budova: Kunsthistorisches Museum Wien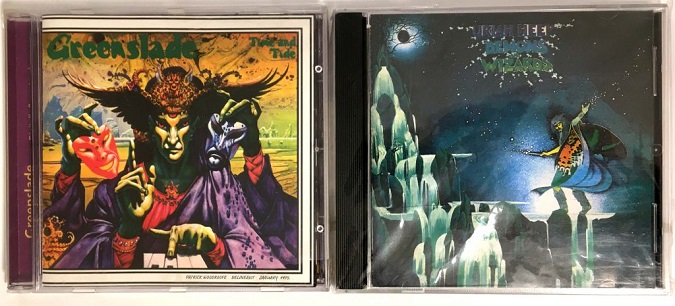 Pravidla jsou jednoduchá:
Znáte odpověď – napište ji do komentářů. Já ji vyhodnotím. Pokud je odpověď správná, napíšu u příslušné otázky, že je mimo hru, a můžeš si vybrat CD.
Není něco jasné – klidně se ptejte v komentářích. Pokud to bude třeba, otázku doplním, upřesním přímo v textu zadání.
Soutěž platí do Vánoc 2020, nebo do vyčerpání otázek, nebo než dojdou disky. Podle toho, co přijde dříve.
Poznámka – u disků negarantuji jejich 100% stav, ale stejně jde hlavně o zábavu, aspoň doufám.
Tak si to užijte.
Adresy pro zaslání CD mi posílejte do mailu. Buď poskytne Piťo, nebo by měl být vidět na nástěnce v sekci komentáře, u mého nicku.
Výhry budu zasílat v lednu 2021. Teď dopravci nestíhají, tak je nebudu zatěžovat.
*** NÁPOVĚDA ***
07.12.2020 – zbývá 5 nezodpovězených otázek – první nápověda:

03. Říkal jsem si, že napíšu typ letadla, co je na obalu, ale není to jednoznačné. Něco jako Consolidated B-24 Liberator, ale s jednou SOP. Což by mohla být modifikace B-24N, ale i zde se v detailech liší. Takže nevím. Jisté však je, že se jedná o prostorový řez tímto strojem vyobrazeným nad lodním konvojem během WWII. Přidám pomocné slovo – "oranžová".
04. Tato otázka není těžká, myslím. Jedná se o poměrně známou anglickou skupinu. Víc neřeknu 🙂
06. Jedna správná odpověď již byla, otázka stále platí, takových skupin bylo víc. Napovídat nebudu, hledejte.
08. Kytaristka. Z Brna. Hrající v mezinárodním progmetalovém projektu. Se světově etablovanými jmény. Takových kytaristek moc není. Hmmm… Napovím – jejich společné album je z letoška.
Edit: po skryté nápovědě je tato otázka správně odpovězena a UZAVŘENA.
09. Zde dodám, že mnou myšlený film je z Austrálie.
*** SOUTĚŽ UKONČENA ***
(alespoň pro letošek)
Třeba za rok zase něco vymyslím
!!! PROSÍM VŠECHNY VÝHERCE O ZASLÁNÍ ADRES !!!
Kdo nepošle, nic nedostane 🙂
Výhry rozešlu začátkem ledna 2021
DĚKUJI VŠEM ZA ÚČAST