Rockovica je tu s nami už päť rokov. A my s ňou.
Keď som sa v rodiacom sa internetovom priestore definovanom prostredím www pokúšal pred hádam už štvrťstoročím vyhľadávať informácie o rockovej muzike zo 60. a 70. rokov, rýchlo som prišiel na to, že český a slovenský web je na podobné informácie skúpy. Sem-tam som naďabil na nejaké stránky typu galérie zabudnutých nezabudnuteľných, artrock.cz a pod., ale bolo to stále málo. Napokon som niekedy v druhej polovici nultých rokov objavil Progboard, ktorý poskytoval priestor na tvorbu encyklopedických hesiel o muzike, dali sa recenzovať jednotlivé albumy a ešte tam aj vládol čulý diskusný ruch. Pre mňa to bolo skvelé prostredie, v rámci ktorého som mohol naplniť heslo – urob si sám. A tak som profiloval a recenzoval o dušu, hoci ani jedno som dovtedy nijako zvlášť (vlastne vôbec) neovládal. Spočiatku som bol hnaný akousi ušľachtilou predstavou, že ak náhodou bude niekto hľadať informácie o starých rockových kapelách, ktoré dávno zapadli prachom a kvôli výdobytkom komunistických svetlejších zajtrajškov tu o nich často nikto ani len netušil, tak nájde niečo aspoň odo mňa. Bavilo ma tváriť sa ako encyklopedista, aj keď limitovaný v poznaní a zdrojoch..
Roky utekali a z rôznych dôvodov, ktoré už dnes nie je dôvod rozoberať, som postupne opúšťal prostredie hudobných webov. Až sa mi ozval Piťo, že s Borkom dávajú dokopy Rockovicu a či by som sa nepridal. Potešilo ma to a pridal som sa. Už vo februári som sa naplno ponoril do spisovania profilov najslávnejších rockových skupín (Led Zeppelin, Deep Purple, Beatles, Rolling Stones…), aby sa web, až bude oficiálne vonku, mohol prezentovať aspoň nejakým obsahom. Od začiatku sme mali jasno, že dôraz bude na klasickej rockovej muzike a experimentálne, avantgardné a extrémne podoby tohto žánru budeme kresať. Nie preto, lebo cenzúra, ale preto, lebo mantinely. Internetové prostredie za posledných dvadsať rokov neuveriteľne zhrublo. Namiesto diskusií sa všade hašterí, napáda, uráža a nemáme záujem, aby nám tu muzika slúžila ako zámienka k podobnému správaniu.
Nakoľko sme všetci traja zakladatelia odchovaní rockovou archeológiou, sú naše príspevky zväčša o muzike spred pol storočia. Osobne by som rád čítal viac príspevkov o súčasnej muzike, lenže pravda je taká, že chute ľudí sa menia. Kým text bol ešte pred pár rokmi dominantnou formou predávania informácií, dnes je to video. Málokomu sa chce písať dlhšie texty a takmer nikomu sa ich nechce čítať. Obrázky, krátke bonmoty, nadpisy, podcasty, vlogy, dominuje skrátka pasívne prijímanie vizuálnych informácií, najlepšie blikajúcich. To je fakt, nesťažujem si. Preto chápem, že nájsť niekoho, kto je ponorený do dnešnej muziky a chce o nej "iba" písať, nie je ľahké. Nič to! Dostávam sa k tomu podstatnému.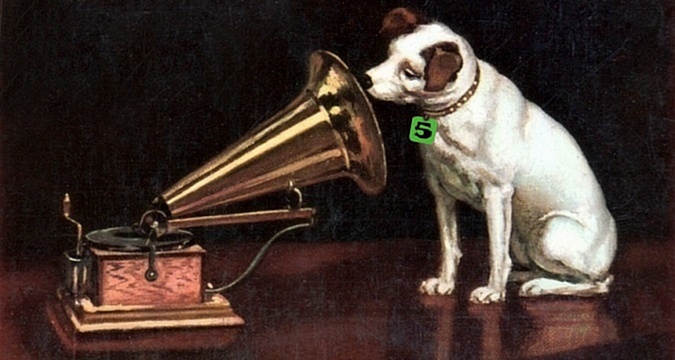 Rockovica je priestor pre každého. Systém pridávania článkov má niekoľko pravidiel, ktoré si treba osvojiť (ide to rýchlo, keď sa chce) a máme tu vždy ochotného Piťa, ktorý rád pomôže. Za tie roky to možno niekedy vyzeralo, že je to náš osobný blog, ale vytrvali sme a sme radi, že sa našlo viacero prispievateľov, ktorí obohatili obsah Rockovice. Nebudem menovať, chcem sa poďakovať všetkým z nich. Máme dokonca pravidelných čitateľov, čo si osobne veľmi vážim a teší ma to. Obsah sa postupne dostáva aj do sveta, tento rok sme začali experimentovať s anglickým obsahom, ktorý je dobre prijímaný za hranicami našich dvoch krajín. Napriek tomu sme hlavne československý web pre fanúšikov rockovej muziky a verím, že tu budeme dlhšie ako priemerná mafiánska politická strana v slovenskom parlamente.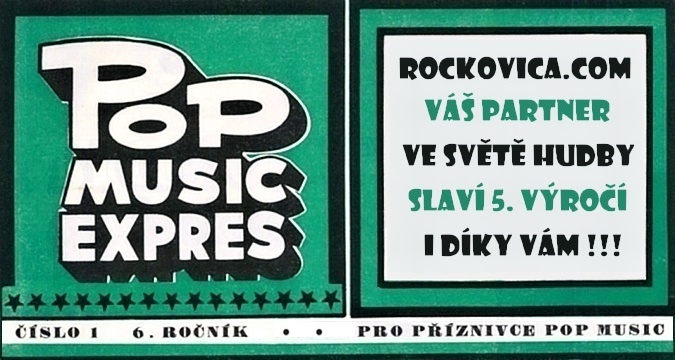 Zaujímalo by ma, čo si myslíte vy, naši priaznivci z radov čitateľov i pisateľov, kam by ste chceli, aby sme sa uberali?