Inšpirovaný diskusiou pri albume Ummagumma som si dovolil podumať nad zásadnými koncertnými albumami rockových skupín, ktoré mám rád. Zároveň som sa pokúsil priblížiť, čím sú jedinečné a čo nemožno navodiť v štúdiu.
Koncertné albumy mám rád. Veľmi. Na úvod mi dovoľte zhrnúť pozitíva, ktoré si na nich cením. Naživo nahraná muzika je pre mňa najzákladnejším a najprirodzenejším prejavom tohto druhu umenia. Bez koncertovania nemá rocková hudba dušu (áno, existujú výnimky, čisto štúdiové počiny, ktoré sú skvelé, o to v globále nejde). Na prelome 60. a 70. rokov a pár rokov potom bol navyše koncertný album viac ako len prehratie hitov naživo. Koncertné albumy z tej doby obsahujú často repertoár, ktorý sa na štúdiových albumoch nenachádzal. Samotnou kapitolou bol diametrálne odlišný prístup k štúdiovým verziám skladieb. Hudobníci nemuseli splniť rádiové časy, nuž hrali o dušu, improvizovali, bavili sa. To si ja osobne na muzike cením veľmi vysoko.
Základným prejavom koncertného soundu rockovej kapely je aj to, že je oslobodený od producentských omáčok a štúdiových hudobníkov. Rock je drsná muzika. Živelná. Na koncerte je zvuk často o tri triedy drsnejší ako na albumoch. Zbožňujem to. Kapela má byť nekompromisná. Kompromisy zo štúdia sú na koncerte často spláchnuté do záchoda a v popredí je to, čo muzikanti dokážu. Sami. A to do iste miery platí aj pre tie mnohé prípady, kedy sa koncertné albumy dodatočne vylepšovali v štúdiu. Ešte aj kapely, ktoré ma štúdiovo nudia, vedia na svojich koncertných albumoch ponúknuť aspoň niečo, čo sa dá počúvať.
Myslím si, že ťažko niekto môže získať komplexný pohľad na tvorbu akejkoľvek rockovej kapely, keď odignoruje dôležitú časť jej prejavu, jej podstaty vpísanej do DNA. Každopádne, pre mňa je koncert základným rozlišovacím kritériom rockovej skupiny. Ak neprejde, má to u mňa stratené. Vlastne sú kapely, ktoré sa koncertným albumom vyhli, vo výhode.

Kým začnem, musím ešte spomenúť vynikajúcu knihu Paula Schenzera – Beat Generation. Ide o bubenícku hardrockovú perlu z českých luhov a hájov. Okrem iného je v nej uvedených dvanásť zásadných koncertných albumov, ktoré formovali hard rock. Sú to:
Odcitujem aj text, ktorý ich uvádza:
"Neodmyslitelnou součástí diskografie všech slavných hardrockových kapel byla i živá alba. Zatímco studiové nahrávky přinášely čistou a základní podobu skladeb, která se v maximální míře blížila vizi a představě tvůrců, živé desky se naopak prvotně zaměřovaly na energii, atmosféru a okamžitou akci – na momenty, které se jen těžko daly zopakovat, na situace, které nikdo neplánoval a nikdo nečekal. Tyto desky se zkrátka snažily zprostředkovat hudební zážitek tak věrně, jak jen to bylo možné – a k tomu mohl někdy patřit i horší zvuk, hluk ze sálu, či chyby ve hře. Živé hardrockové nahrávky měly však ještě jedno specifikum, které představovalo významný důvod, proč je kupovat a proč se znova soustředit na již důvěrně známé a možná i notně oposlouchané skladby. A tím bylo naprosto odlišné provedení – skladby byly často výrazně přearanžovány a upraveny, prokládány improvizačními vstupy, ale hlavně vždy zahrány trochu jinak. Koncertní nahrávky byly plné překvapení – a to byl přesně důvod, který určoval jejich obrovskou oblibu. A jako by to nestačilo, většina hardrockových koncertů byla jěště doplněna jednou specialitou pro všechny příznivce bicích: sólem!"
(Schenzer, P: Live, str. 377. In Beat Generation: The Legends, Praha: Muzikus, 2009. 395 s. ISBN 978-80-86253-51-1)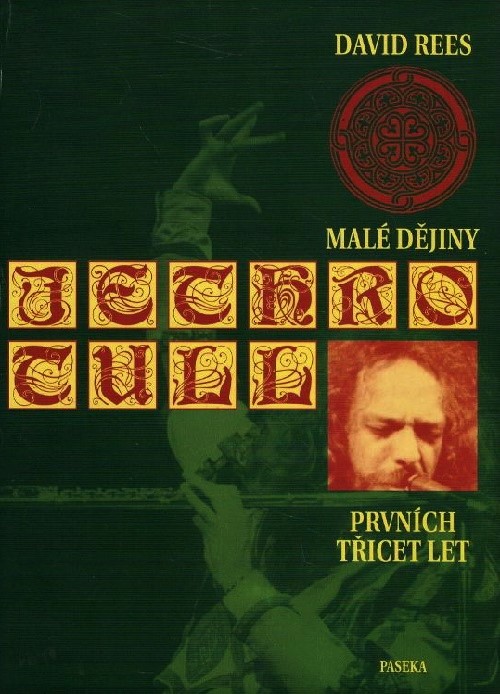 Samotní umelci sa ku koncertným albumom stavali rôzne. Niektorí to brali smrteľne vážne. Koncertné veci upravovali v štúdiu, aby bol výsledok čo najlichotivejší. Za všetkých uvediem známu kauzu albumu Live And Dangerous od Thin Lizzy, kde sa prehrávalo takmer všetko. Boli však aj ďaleko fanatickejší hudobníci. Taký Zappa nahrával všetko, čo mohol a potom zostrihal a zlepil každý nástroj, každú skladbu do dokonalej koncertnej nahrávky. Táto koláž bola výsledkom perfekcionizmu, chcel, aby poslucháč dostal presne to, čo on ako tvorca chcel odovzdať. Preto vybral z koncertných nahrávok tu sekundu, tam dve a polepil "dokonalú" šou. Niektorí umelci vnímali koncertný album ako úsporu času i prostriedkov. Mobilné štúdio umožňovalo lacno nahrať a potom ľahšie vyberať. Vo všeobecnosti kapely koncerty nahrávali z dvoch základných dôvodov. Buď ako prvotiny (lebo lacnejšie), čo bol prípad ako amerických (MC5) tak britských (John Mayall) zoskupení, alebo ako uzatvorenie istého vývoja skupiny (Free, James Gang, Deep Purple, Wishbone Ash, Rory Gallagher). Buď sa zmenila zostava (Taste, UFO, Wishbone Ash), a tak sa ešte niečo vyryžovalo, alebo sa schyľovalo k zmene hudobného vyznenia. Napríklad Ian Anderson o Live – Bursting Out prehlásil, že ide o "konec jedné éry, a samozřejmě počátek nové. S hudbou, kterou jsme dosud hráli, jsme se dostali až na konec možností. Myslím, že odtud se budeme pohybovat jinými směry."
(Rees, D. Písně z lesů, str. 67. In Malé dějiny Jethro Tull: Prvních třicet let. Praha : Paseka, 2000. 253 s. ISBN 80-7185-293-7)
Niektorí umelci sa koncertným albumom vyhýbali ako čert krížu (Black Sabbath, Budgie, Atomic Rooster). Buď sa nechali ukecať až po mnohých rokoch alebo sme si museli počkať na posmrtné raritné nahrávky. Na druhú stranu, mnohí sa v koncertných albumoch priam vyžívali (Mountain, Rory Gallagher). Sem-tam to nevyšlo. Napríklad Led Zeppelin svoju ideálnu chvíľu prepásli a jediný koncertný album z aktívnej činnosti bol soundtrack The Song Remains The Same, ktorý vyšiel až po rokoch (nahrali ho počas troch vystúpení v Madison Square Garden 27-29. júla 1973, vyšiel koncom septembra 1976) a napriek svojim kvalitám nezachytil kapelu v ideálnom rozpoložení. No a niektoré kapely to brali len ako lacné doplnenie tovaru na pultoch, niečo, na čom sa dá privyrobiť (Deep Purple, Emerson, Lake & Palmer).
Miera koncertných albumov sa odzrkadľuje aj v hudobných štýloch. Koncert nepotrebujú snímať popové generátory rádiových hitov typu Abba (áno, viem, posmrtne ich vydojili aj v tomto smere). Naopak, bluesmani sú úplne autentickí hráči, ktorí sa najlepšie cítia pred publikom. Keďže v blues ide v prvom, druhom a vlastne aj v každom rade najmä a predovšetkým o emóciu, koncerty zachytávajú všetko podstatné. A majú tých koncertných albumov neúrekom. Sú aj takí hudobníci, ktorí "lajfky" považujú za niečo, čo kapely vydávajú, keď už sú za zenitom. Myslím, že sa tak vyjadril Ian Anderson z Jethro Tull, ale neviem to teraz dopátrať, tak to možno bol niekto iný. Ďalším aspektom je teritoriálna jedinečnosť. V 70. rokoch v Taliansku napríklad nebolo dostatok kvalitnej technológie, a tak sa prvý koncertný album objavil až v roku 1974 a znie naozaj zle.
Mimochodom, pre mňa je vydávanie koncertných albumov vynikajúcim lakmusovým papierikom pre kvalitu rockovej hudby. Dnes mainstreamové rockové veličiny tieto albumy prakticky nevydávajú. Nečudujem sa. Koncert, ten si vyžaduje hráčsku kvalitu a nefalšované nasadenie. Keď je muzika tvorená najmä ako sériová výroba pre masy, niet veľmi čo ponúknuť naživo. Obzvlášť, keď ju dnešní borci hrajú horšie ako pubová amatérska kapela a navonok pôsobia ako Milli Vanilli. Paradoxne sa dnes dajú koncerty snímať veľmi kvalitne (čo je častý protiargument k živákom, zvuková kvalita je logicky troška iná ako štúdiová), lenže kto by to robil. Playback netreba snímať a niekedy je lepšie nepočuť, čo stvárajú hviezdičky na pódiu.
Keďže o tých megaznámych koncertných dielach sa toho popísalo už dosť, dovolím si uviesť pätnástku viac, či menej slávnych koncertných albumov, ktoré sú však absolútne skvelé a na žiadnom štúdiovom albume sa nič podobné nenachádza: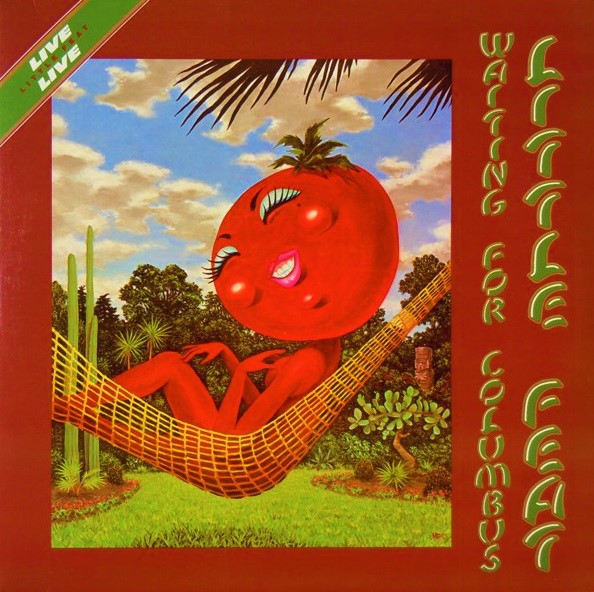 Little Feat – Waiting For Columbus (1978)
Little Feat je typická americká kapela. Fičí si na pohodových vlnách boogie, blues, country a štipky džezu (výraz jazzrock mi príde značne prehnaný, to je, akoby sa prirovnala stonožka ku stolu, veď obidva subjekty majú nohy), čo z nej robí southern rock light. Veľkým plusom je vokálna batéria, ktorú kapela neváha využívať naplno. V konečnom dôsledku je to hudba plná pozitívnych emócií, preslnených pláží, jedným slovom pohody. Dvojalbum Waiting For Columbus uvedené vlastnosti prezentuje v strhujúcom živom prevedení, čomu napomáha skvelý zvuk, aspoň na výročnom dvojdisku z roku 2002 tomu tak je. Keď má človek chuť vypočuť si niečo cez dve hodiny nefalšovanej americkej pohody, je na správnej adrese.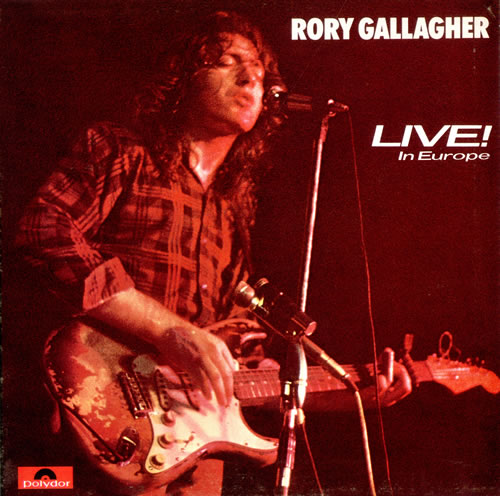 Vidieť Roryho naživo, to musel byť zážitok. Tento album je surový až na dreň, navyše, Rory tu ukazuje, že pesničkár so španielkou, to nemusí byť len tuzemský model – brnkám niečo, aby som svoje monotónne deklamovanie niečím vyplnil. Rory spieva s náruživosťou Casanovu pri vyvrcholení a na gitare hrá tak, že z toho nechápem dodnes. Takto má znieť nefalšovaná rocková hudba!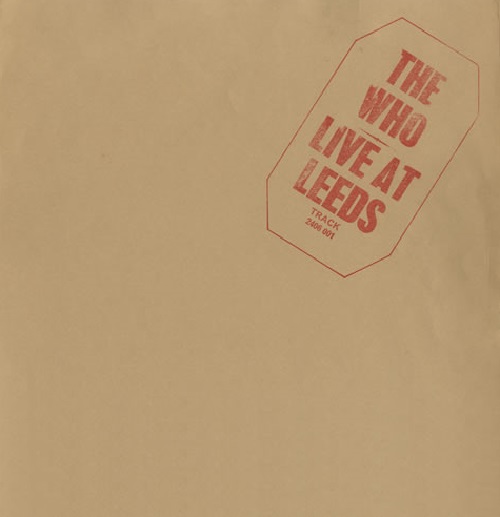 The Who – Live At Leeds (1970)
The Who bola skupina, ktorá sa na pódiu vedela rozohniť tak, že nedávne požiare v Austrálii popri nej vyzerali ako plamienok zvlhnutej zápalky. Nečudo, že toto koncertné dielo dáva na frak celej štúdiovej produkcii skupiny. Je surové, neprikrášlené, dokonca aj tie ich lalalá hitíky typu I'm A Boy znejú ako niečo, čo si zaslúži označenie "hard".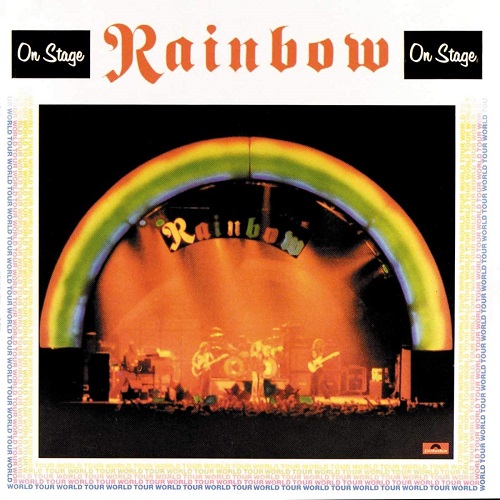 Rainbow – On Stage (1977)
Ak má kniha od Schenzera nejaký rest, tak je to toto dielo. Cozy Powell je zviera. A keďže aj ostatní hudobníci sú beštie, máme tu absolútne zverskú muziku. Jeden z posledných veľkých hardrockových koncertných monumentov si skrátka zaslúži absolutórium.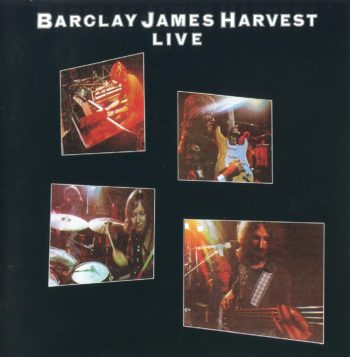 Podarených koncertných albumov je mnoho, Live od Barclay James Harvest patrí medzi ne. V určitom smere funguje ako vynikajúca "bestofka" z obdobia 1970-1974. Navyše, skladby sú tu drsnejšie ako na pomerne mäkkých albumoch, čo mi vyhovuje. Nielen preto ho radím na vrchol "harvesťáckej" diskografie.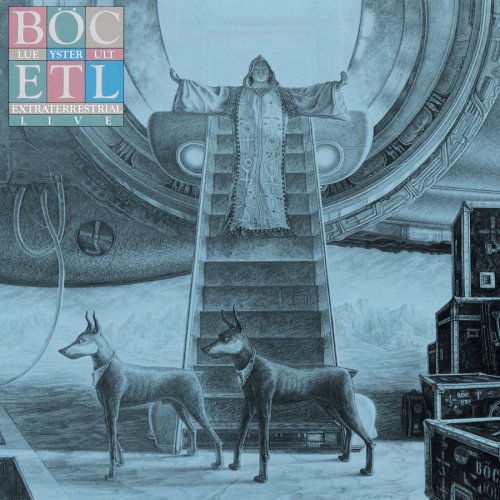 Kapela, ktorá sa síce v štúdiu rýchlo prispôsobovala dobovým trendom, ale na pódiách hrala tvrdo a bez akýchkoľvek ústupkov. Tento album milujem, obsahuje niekoľko neuveriteľne úžasných prevedení skladieb, po ktorých by som na štúdiovkách ani nezavadil – Joan Crawford, Veteran Of Psychic Wars alebo hoci Godzilla. A aj staré pecky znejú úžasne – Cities On Flame, (Don't Fear) The Reaper.
O tomto albume som na Rockovici už písal, takže len stručne. Je to orgazmický album surového bluesrocku bez kompromisov.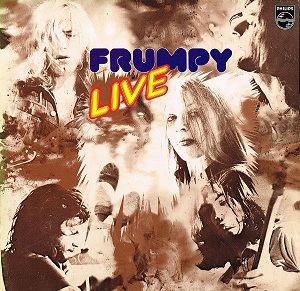 Frumpy – Live (1972)
Vrcholné dielo hardrockovej muziky. Výborná zmes hard rocku, blues a trošky klasiky. A najmä, spieva tu žena s najchlapskejším hlasom – Inga Rumpf. Album má zvláštny zvuk, dnes znie neuveriteľne staro (doslova sála patinou), ale práve to mi ho robí blízkym, teplým a vrúcnym.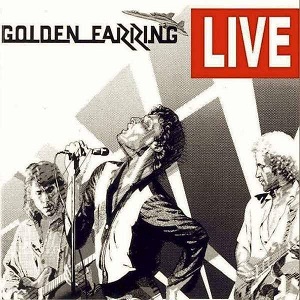 Golden Earring – Live (1977)
Dvojalbum obsahuje "iba" desať skladieb. Ale akých! Zvuk je pomerne drsný, spevák sa miestami stráca v rachotiacom reve gitár, na sláky zabudnite, tu to režú dve gitary a je to. Máloktorý album má tak parádnu živelnú atmosféru, takto to vyzerá, keď sa hard rock hrá na doraz!
Najdrsnejší zvukový masaker, aký kedy vyšiel na platni. Dvojalbum ukazuje nesmiernu dávku energie tria, ktoré patrí k tomu naj, čo americký hrmotiaci hard rock ponúka. Masaker!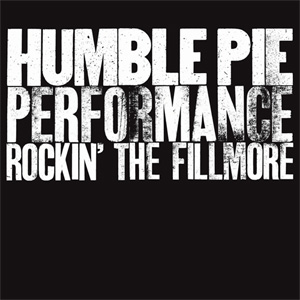 Velikáni, ktorí sú tak troška zabudnutí. Na koncertoch si to vždy poriadne užívali, hrali množstvo coverov, čo je v poriadku, najmä, keď človek uváži, že ich dokázali pomeniť na obraz svoj, natiahnuť do podoby týždňa pred výplatou a muzikantsky sa vyšantiť v improvizovaných inštrumentálnych pasážach, čo ma vždy napĺňalo slasťou. Takto má vyzerať dvojalbum a nie tak, ako to prezentujú dnešné neoprogové vatovce!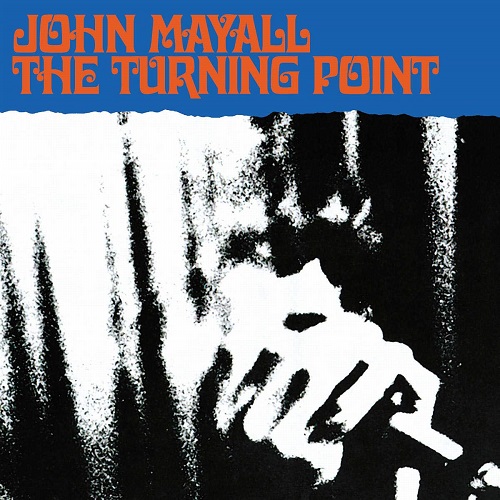 John Mayall – Turning Point (1969)
Mayall so skupinou bez bubeníka? Bol to v tých časoch odvážny krok a, ako sa ukázalo, aj úspešný. Hipíci sa z albumu išli potrhať, ja len stručne konštatujem, že je to dobrá doska a bubeník jej vlastne nechýba. Plus je tu jedna z najlepších Mayallových kreácií vôbec – Room To Move.
Pre mňa jedno z najlepších živých vystúpení nahraných na dosku. Ak si niektorá skupina zaslúži absolutórium za krásno v neriedenej podobe, je to Renaissance. A čo je ešte lepšie, aj naživo s orchestrom svojej povesti dostála. A ešte niečo. Annie Haslam tu spevácky prekonala všetky hranice ľudských možností, záver Ashes Are Burning nemá obdobu!
Je to best of pôvodnej zostavy Wishbone Ash (plus jedna skladba od Jimmyho Reeda). Každý zo štyroch albumov tu má svoje zastúpenie, prevedenie je dychberúce, spev viac ako slušný, čo dodať. Phoenix nikdy neznel lepšie! Jeden z tých koncertov, po ktorých doznení túžim kričať: "Ešte!"
Na záver musím spomenúť aj našu československú legendu. V podstate jediný koncertný album zo 70. rokov, ktorý u nás vznikol a vyrovnal sa všetkému, čo vtedy vznikalo vo svete. Varga, Frešo a Hájek nahrali nový materiál (na štúdiovkách nepočutý), hráči sa exhibicionisticky predvádzajú, nechýba bubenícke sólo. Som veľmi rád, priam hrdý, že tu tento album vyšiel. Vďaka zaň.
No, ten zoznam by mohol byť nekonečný, ale to nie je podstatné. Na záver si dovolím nadhodiť dve otázky do diskusie: A čo vy a koncertné albumy? Máte svojich favoritov? Sme s nimi!