V rámci revitalizácie zbierky došlo na niekoľko kúskov, ktoré by som rád aspoň v stručnosti predstavil.
Rory Gallagher – Jinx (1982)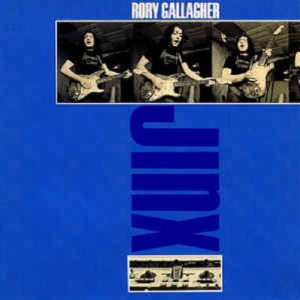 V 80. rokoch poctivej rockovej muzike ruže nekvitli. Pravda, NWOBHM zažívalo zlaté časy, ale inak to, až na pár texaských bluesmanov, všetko spláchla dobová synty vlna. Rory Gallagher si šiel tvrdohlavo to svoje. Napriek tomu sa stalo niečo nevídané. Na albume Jinx rozšíril zostavu o dvojicu saxofonistov – Raya Beavisa a Dicka Parryho. Debutoval aj bubeník Brendan O'Neill a tiež aj klávesák Bob Andrews. Album je príjemne prirodzený, ale aj tak, ide o jeden z najslabších Roryho počinov. To znamená, že dobovú produkciu strká s prehľadom do vrecka. Lenže, zvykol som si na podstatne väčšiu nálož.
Hodnotenie: 3/5
Rory Gallagher – Fresh Evidence (1991)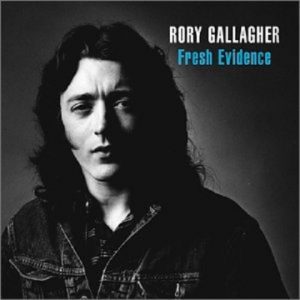 A ešte jeden Rory. Posledný štúdiový album z počiatku 90. rokov mi dlho odolával, ale v poslednej dobe som si ho obľúbil. Množstvo hostí spestruje výraz kapely, nie je to úplne to, čo by som od prirodzeného "tria" očakával, ale ako vravím, postupne som sa do tohto diela dostal a ako posledný dielik v diskografii výnimočného muzikanta je vynikajúcou bodkou za nádhernou kariérou. Skladbu Middle Name som dlho hrával so Žalmanmi, takže tak.
Hodnotenie: 4/5
Santana – Live At The Fillmore 1968 (1997)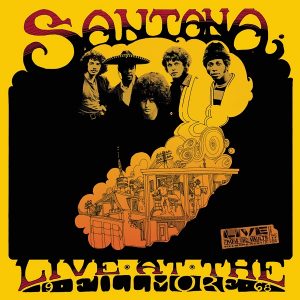 "Lajfka" z počiatku kariéry fenomenálneho gitaristu je presne taká, aká sa mi páči. Brutálna bluesrocková kapela s presahom k latino náladám. Dávno pred debutovým albumom bol Santana mladý, dravý a parádny! Jeden z mojich najobľúbenejších živákov. Konečne som vyšmaril bradaté napáleniny a mám originál.
Hodnotenie: 5/5
Steppenwolf – Monster (1969)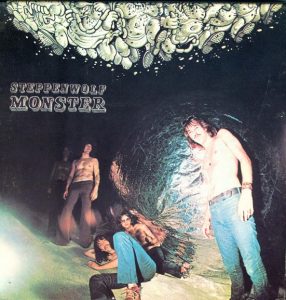 Kanadská skupina "jedného hitu" nahrala množstvo parádnych hardrockových albumov a to platí aj o štvrtom štúdiovom počine Monster. Titulná trojdielna suita je parádna. Zvyšok albumu nezaostáva, a preto toto dielo jednoducho treba počuť.
Hodnotenie: 4/5
Steppenwolf – At Your Birthday Party (1969)/ 7 (1970)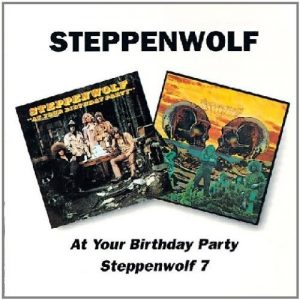 Tretí štúdiový album At Your Birthday Party je dnes (ale aj v dobe vzniku) považovaný za menej vydarený. V tvrdých polohách funguje, v baladických menej, no a country Round And Down je také… čudné. To sedmička je parádne (hard)rockové dielo, ktoré netreba nijako brániť. Ball Crusher je bomba!
Hodnotenie: 3/5 a 4/5
Van Der Graaf Generator – World Record (1976)
Posledný rest z produkcie kapely zo 70. rokov v mojej zbierke je zalátaný. World Record je klasická "vandergraafovina", ale napriek tomu nedosahuje takú emocionálnu nálož ako minulé diela. Mám pocit, akoby boli skladby zbytočne dlhé, čo sa mi pri počúvaní iných albumov nikdy nestalo. Ale to je len detail, ide o dobrý album, ktorý jednoducho musím mať v originálnom prevedení.
Hodnotenie: 3/5
Grobschnitt – Jumbo mit deutschen Texten (1976)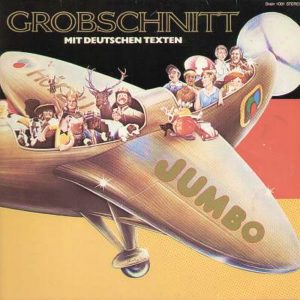 Na záver som si nechal kuriozitku. Nemecká skupina Grobschnitt fičala prevažne v angličtine, ale tretí album Jumbo (1975) si doma vydala pre radosť aj v nemeckom prevedení. Veľmi ma tá nemčina v tejto muzike baví, nuž som popátral a cédečko s albumom, ktorý vyšiel pôvodne v roku 1976, je doma. Inak, je to zvláštna náladová "symfonická" muzika, stojí za skúmanie.
Hodnotenie: 5/5