Rád by som venoval tento článok spomienke na albumy, ktoré ma formovali natoľko, že sa stali celoživotnou láskou, niečím, čo sa ani nedá hodnotiť inak ako s nadšením. Bez ohľadu na "objektívne" parametre, nech už sú pri vnímaní umenia pochybné ako chcú.
Prebehnem detstvo, Triangel, punkovú rebéliu a pristavím sa až pri prvých albumoch, ktoré ma naviedli k tomu, čo sa ukázalo byť trvalou záľubou. Aby bolo jasné, toto nie je rebríček s jasným poradím. Svojim spôsobom však odráža moje osobné preferencie. Ozaj, vôbec to nepredikuje, že by snáď neexistovalo "iks" ďalších skvelých albumov, prípadne, že absencia niektorých žánrov je azda akýmsi spôsobom ich (zne)hodnotenia. To, len aby bolo medzi nami jasno.
Wishbone Ash – Wishbone Ash (1970)
Tento album ma priviedol ako k muzike z prelomu 60. a 70. rokov, tak k láske k bubnovaniu. Steve Upton sa tu ukazuje vo svetle, ktoré aj dnes oslepuje. Skladba Phoenix patrí dodnes do zlatého fondu rockovej muziky a vždy ma prekvapovalo, že kritici vyčítali kapele nevýrazný spev. Keď Martin Turner spieva "to the sky", som ako v tranze!
 Jethro Tull – Benefit (1970)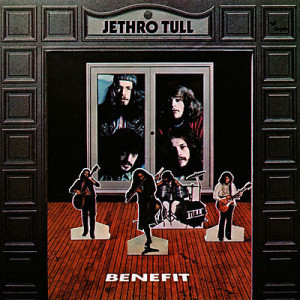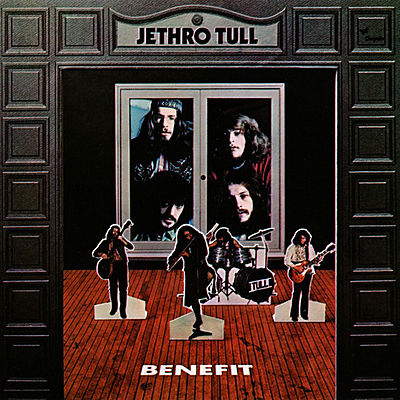 Magnetofónové kazety a walkman, to bola v 90. rokoch obľúbená forma trávenia času v mestskej hromadnej doprave cestou do i zo školy. A Benefit hral v tejto hedonistickej záľube hlavnú rolu. Úvodná skladba With You There To Help Me mi učarovala a na album (nielen) preto nedám dopustiť! Prvý album od kapely, čo som počul, to je osud.
Emerson, Lake & Palmer (1970)
Nič ma už nikdy nezasiahlo tak, ako debut Emerson, Lake & Palmer. Možno je to škoda, ale neľutujem. Carl Palmer je mojím bubeníckym vzorom "numero uno" a to, čo tu ako mládenec predvádza, nemožno slovami opísať. Nehovoriac o zvyšných dvoch šialencoch. Výnimočne uvediem ukážku zo živej nahrávky, konkrétne skladbu Knife-Edge, ktorej autorom je Leoš Janáček.
Mountain – Live: The road goes ever on (1972)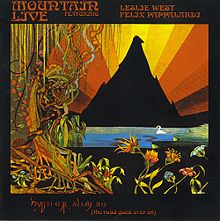 Bezkonkurenčne najprehrávanejší koncertný album môjho života. Štyri skladby, ale aké! Napríklad krásne rozohraná Nantucket Sleighride… Americký hardrock v podobe, aká nemala a dodnes nemá konkurenciu.
Quicksilver Messenger Service (1968)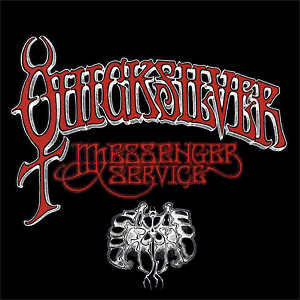 Hippies v acidrockovom šate, to je skrátka San Francisco. Žiadna kvetinová nahrávka ma tak nezasiahla ako debut Quicksilver Messenger Service. Nemalú zásluhu na tom má jedinečný štýl hrania na gitaru Johna Cippolina a tiež skvelá "nadžezlá" hra bubeníka Grega Elmorea. Tiež ho uvádzam medzi svojimi najväčšími vzormi, aj keď málokto jeho meno registuje. Melodické vlnenie krásne ukazuje hneď úvodná skladba Pride Of Man:
Rory Gallagher – Photo-Finish (1978)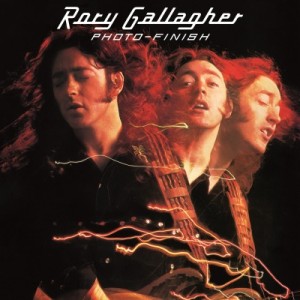 Rory je môj najobľúbenejší gitarista. V puberte som zodral pásky hneď s niekoľkými jeho albumami, po chvíľke váhania som vybral tento. Shadow Play je skrátka "desná" pecka a bluesrock nikdy nebol šťavnatejší.
Lynyrd Skynyrd – 1991 (1991)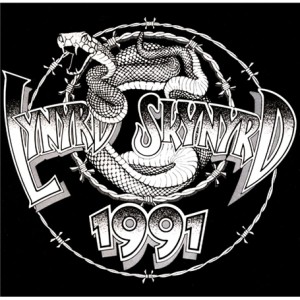 Prvý album od kapely, ktorý som si kúpil a jedno z mojich vôbec prvých cédečiek vôbec. Kúpené spolu s výberovkou Animals (do výberu sa mi tesne nevošla) a hoci má kapela lepšie albumy, tento som mal namiesto mlieka v časoch svojho dojčenského obdobia a dodnes ho mám rád. A ten "medvedí" hlas Leona Wilkesona v skladbe Money Man žeriem!
Janis Joplin: 18 Essential Songs (1995)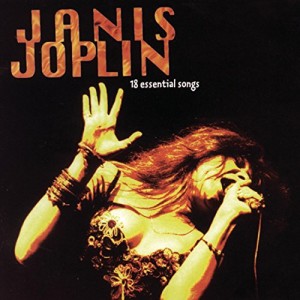 Najlepšia rocková speváčka je pre mňa vtelená do tohto kompilačného albumu, ktorý patril k prvým cédečkám, čo som si kedy kúpil. Obsahuje niekoľko vzácnych nahrávok, napríklad "strojopisné" blues Trouble In Mind.
Ten Years After – Cricklewood Green (1970)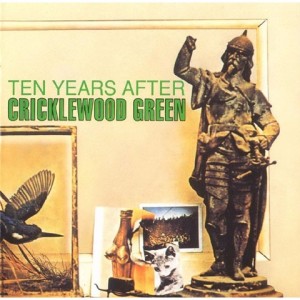 Alvin Lee bol borec! Túto kapelu milujem a album Cricklewood Green má v mojom živote špeciálne miesto. Nikde inde sa "chémia" tohto zoskupenia nepretavila do tak nekompromisného bluesrockového súženia, ako tu. A tá temná nálada väčšiny skladieb! Osobne som odrovnaný aj z rýchlej parádičky Working On The Road. Prečo? Počúvajte!
Black Oak Arkansas – Keep The Faith (1972)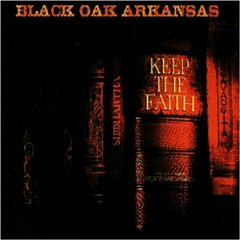 Prvý raz som sa k tomuto albumu dostal cez jedného kamaráta a zo spevu Jima Dandyho som takmer odpadol. Južanský rock nikdy neznel zemitejšie. Opäť sa mi potvrdilo, že ak niektorý album od ľubovoľného interpreta človek spozná ako prvý, mnohokrát ho žiaden iný neprekoná. Skladba Fever In My Mind obsahuje namiesto klasických gitarových sprievodov prakticky iba sóla a funguje to!
Dave Edmunds – I Hear You Knockin' (1997)
Toto CD mi nevtieravo nanútil kamarát z Roxy, spolu s ďalším milovaným kúskom, Groundhogs – Blues Obituary. Dave Edmunds hrá nesmierne presvedčivú a počúvateľnú zmesku rokenrolu a blues, jeho verzie klasiky s kapelou Love Sculpture ani nerátam. Však posúďte sami v skladbe Farandole.
Groundhogs: Blues Obituary (1969)
Pamätný deň v Roxy. Keďže sme sa ponáhľali do kina (Hviezda, svojho času to bolo popredné bratislavské miesto určené na premietanie hollywoodskych trhákov), nebolo možné dlho sa dohadovať, či tento kúsok áno alebo nie, nechal som sa rýchlo presvedčiť, že Blues Obituary za to stojí. Ani som si nevšimol, že do CD evidentne natiekla voda, pretože zadný obal bol zdeformovaný. Slúži dodnes. A tá muzika! Blues v podaní Tonyho McPheeho mi rezonuje hádam aj v päte. V skladbe B.D.D. spája unisono spev s gitarou a to sa mi nikdy neopočúva!
Blue Öyster Cult – Extraterrestrial Live (1982)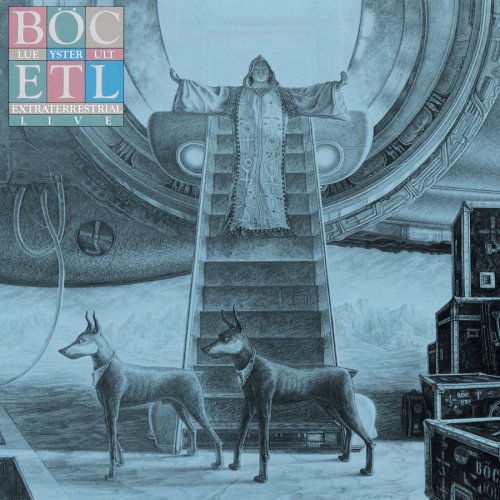 Keď ma na strednej jedna spolužiačka upozornila na koncertné šialenstvo americkej kapely Blue Öyster Cult, ostal som v nemom úžase. Tá muzika je úplne svojská, samostatná kategória, navyše, je to "nárez". Vyberať by sa dalo prakticky čokoľvek, pre mňa je však vrcholom albumu ťažkotonážna skladba Godzilla. To, že sa nedostala na soundtrack k ľubovoľnej filmovej adaptácii, je trestuhodné! Pravda, v živom prevedení, albumová verzia je hodná upálenia.
Motörhead – Overkill (1978)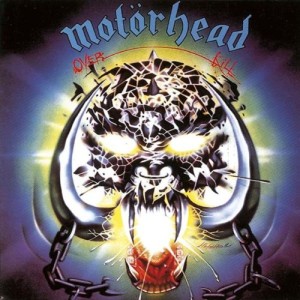 V rámci napočúvania metalovej produkcie som od bratranca získal kufor plný kaziet a okrem vecí ako Obituary, či Cannibal Corpse sa tam zjavil aj tento album. Nemusím azda dodávať, akého favorita som si z kufríka zvolil. Hendrixovsky zašpinené gitarové sóla Eddieho Clarkea a Lemmyho "spev" nikdy nezneli lepšie. Titulná skladba zľudovela, ale ja mám radšej tie gitarové špinavosti, a teda napríklad Limb from Limb.
Grand Funk – We're An American Band (1973)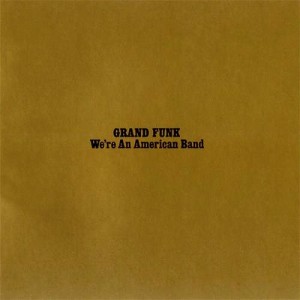 Poznajúc iba titulnú skladbu z "véháesky" som s úľavou zistil, že platňa sa váľa v polici u Krstného, a tak doputovala na návštevu, preskočila na kazetu a napokon sa vtelila aj do cédečka. Pravdepodobne najlepší album americkej hardrockovej veličiny obsahuje samé chuťovky, osobne sa nechám unášať temnými pomalšími kúskami ako The Railroad.
Golden Earring – Buddy Joe (1990)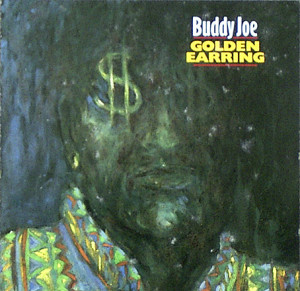 Túto výberovku holandskej klasiky som dostal ako narodeninový dar a následne mi jej clivé melódie spestrovali splín v niekoľkomesačnom odlúčení od mojej vyvolenej. Silný citový náboj vo mne ostal dodnes. Keď už sme pri tej melanchólii, dokazuje ju napríklad bôľna Angelina.
Free – Molten Gold (1993)
Free je so mnou odnepamäti, až na jeden či dva albumy bola táto bluesrocková klasika nedeliteľnou súčasťou domácej kazetovej police. V počiatkoch budovania zbierky cédečiek sa počítala každá koruna, nuž nečudo, že voľba padla na dvojdiskový výber v, pokiaľ ma pamäť neklame, rozumnej cene (výšku si už nepamätám, ale bývali doby, kedy jeden nosič stál cca 600 korún a dva aj 1200 korún, čo bolo nesmierne veľa). Vlastne som tomuto výberu vyčítal iba jediné – absenciu skladby Morning Sad Morning. To však neznamená, že by som ho počúval o to menej. A k hudbe samotnej? Čo chýba hitovici Wishing Well (odpovedať nemusíte)?
Paul Kossoff – Back Street Crawler (1973)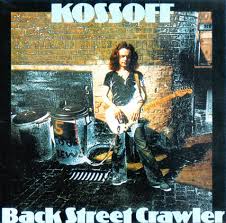 A keď už som pri Free, tak aj prvá sólovka gitaristu Paula Kossoffa ma neprestáva udivovať ani po rokoch. Úvodný celostranový džem Tuesday Morning považujem za jeden z vrcholov rockového muzicírovania. Tak dajako som chcel hrať aj ja. Som rád, že sa aj tento album akýmsi zázrakom dostal do otcovej kazetovej zbierky.
Molly Hatchet – Devil's Canyon (1996)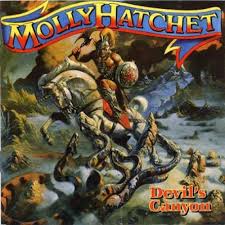 Keď sme s bratom prepadli južanskému rocku, núkala ešte káblovka stanicu WDR, kde dávali Rockpalasty a niektoré ďalšie nemecké festivaly. A tak sme sa zoznámili s Molly Hatchet. Prezentácia skladieb z Devil's Canyon nás nabudila natoľko, že sme si album objednali a prišiel akurát, keď som ležal v posteli s nejakou neustupujúcou pliagou. A tak, kým ma spaľovala horúčka, som ho počúval stále dookola, až mi koloval v tele ako dajaké antibiotikum. Koho by nevyliečila nádherná "freebirdovská" klasika The Journey!
James Gang – Passin' Thru (1972)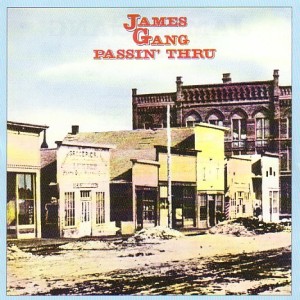 V počiatkoch môjho bubnovania ma opantal videoklip k skladbe Walk Away od americkej hardrockovej skupiny James Gang. Nanešťastie sa jej albumy v bratislavských obchodoch moc nevyskytovali, nuž som v momente, kedy som zazrel jej meno na albume Passin' Thru, neváhal a nakupoval. Priznávam, prvé vypočutie mi prinieslo nepríjemný šok. Akési funkoidné rockovanie bez výrazných gitarových sól, do toho kopa balád a nejaké to country… Ale pomerne rýchlo som sa otriasol a začal oceňovať elegantné hranie pesničiek s veľmi návykovým melodickým nábojom. Album isto nie je pre každého a v tvorbe kapely nezaujíma popredné miesto, aj tak mi vrástol do srdca a keďže som iný dlho nemal, prepočúval som sa ním až k trvalému vzťahu. A to krehké country v Run, Run, Run som si vyslovene zamiloval, hoci tento štýl nepatrí práve k mojim preferovaným
Beggar's Opera – Act One (1970)
Classical rock ma jednu dobu absolútne ovládol, Emerson, Lake & Palmer bola mojou jednotkou a z piedestálu ju nezrazilo nič. Pravda, s výnimkou tohto albumu. Rockovejšiu dravosť, ktorú do Act One spútala Beggar's Opera, neprekoná nič! Azda žiadnu muziku som nadšenejšie nepúšťal svojim kamarátom ako práve ju. Skladbu Raymond's Road treba vidieť naživo:
Gov't Mule – Live At Roseland Ballroom (1996)
Pri získavaní informácií o južanskom rocku sme sa dostali k jednému číslu akéhosi anglicky písaného časopisu venovaného gitarovej hre. A toto číslo sa tematicky venovalo práve tomuto štýlu. Okrem iného sa venovalo aj gitaristovi z Allman Brothers Band – Warrenovi Haynesovi. A jeho údajne skvelej formácii Gov't Mule. Vyrazil som na nákupy a našťastie mi v rukách skončil ako prvý práve tento album. Verte-neverte, pri prvom počúvaní mi padla sánka. Tri virtuóznych hráčov veselo "džemuje", akoby sa vynorilo z časopriestoru 70. rokov. A toľko energie aby človek pohľadal! Ani jeden album ma už tak nedostal! Žiaľ, nepodarilo sa mi nájsť reprezentatívnu ukážku priamo z diela, nuž sem dám skladbu The Mule aspoň takto, ako poctu zosnulému fenomenálnemu rockovému basákovi Allenovi Woodymu.
Sir Lord Baltimore – Kingdom Come/Sir Lord Baltimore (1970/1971)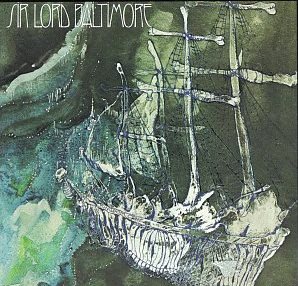 Všimol som si na sebe isté vývojové štádia "rozumbradovania". Keď som zistil, že moji vrstovníci nepoznajú to či ono dielo, tak som mal potrebu neustále ich obťažovať "povinnou výučbou", časom som, ako azda väčšina mladých nadšencov, nadobudol dojem, že som pohltal všetku múdrosť sveta. A potom som sa dostal do štádia, že ma už nič neprekvapí. Dnes sa nad tým blahosklonne usmievam a snažím sa skôr o opak. Každopádne, v poslednom menovanom štádiu sebaklamu som náhodne zalovil v regáli v predajni Roxy po titule Sir Lord Baltimore – Kingdom Come/Sir Lord Baltimore. A to, čo sa ozvalo z reprákov, ma doslova uzemnilo. Ten zvuk gitary v skladbe Kingdom Come jednoducho nemá obdoby! A tak som našiel liek na pokoru, čo nie je zlé. Verte mi, byť vykladačom jedinej pravdy ma moc neobohatilo.
Wobbler – Hiterland (2005)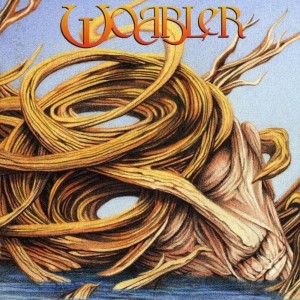 Severská retro-progová vlna ma v 90. rokoch minula, ale napokon som jej obetoval isté úsilie. Na Progarchives mala v čase vydania vynikajúce hodnotenia doska Hinterland od  nórskej kapely Wobbler. Zlákalo ma to a album som si kúpil, vypočul a opadol som. Tá nádherná chladná atmosféra, ktorá dominuje klasickému "sedemdesiatkovému" progresívnemu rocku mi je blízka, koniec-koncov, leto nie je mojím obľúbeným obdobím. A hoci nasledujúce albumy ma už ani zďaleka toľko neoslovili, moju milovanú zimu mi lepšie hudobne nepriblížil nik! Titulná skladba je dlhá ako polárna noc.
Curved Air – Air Cut (1973)
Na záver som si nechal dielo, ktoré sa opantalo relatívne nedávno. Skupinu Curved Air som evidoval v "klasickej" zostave s Darrylom Wayom, ale po bližšom kontakte s albumom Air Cut musím hriešne konštatovať, že ma miestny rockový ráz baví nad očakávanie. V súčasnosti po ňom siaham tak často, až by z toho psychoterapeut vyvodil obsedantno-kompulzívnu poruchu. Nech! Aby ste mali jasnejšiu predstavu, tu je skladba U.H.F..
Keď som sa snažil vyberať tie naj životné albumy, v prvom slede som vybral cca päťdesiat titulov. To ma povzbudilo, pretože som sa bál, že ich budú stovky. Pri bližšom skúmaní mi došlo, že hoci je množstvo diel, nad ktorými nekontrolovateľne slintám ako bábo alebo priveľmi vekovitý starček, niektoré mi vošli do života vo chvíľach, kedy som potreboval pomoc, prípadne mi ukázali cestu v mojom muzikantskom živote. A tých je naozaj len málo a zväčša sa viažu k ranej puberte. A potom nech mi nikto nevraví, že dospievanie nie je z dlhodobého hľadiska to najdôležitejšie obdobie! A ako je to u Vás? Máte nejaký album, ktorý Vám pomohol v ťažkých, prípadne iných chvíľach a stal sa tak nedeliteľnou súčasťou Vášho života? Pokojne sa oň podeľte v diskusii.