Nemám rád Rogera Waterse. I když ho samozřejmě osobně neznám, vůbec mi není sympatická jeho koneckonců dostatečně známá povaha. A jeho sólová alba – častěji se při posleších vracím i k sólovkám Nicka Masona. Vždycky mi zkrátka byla sympatičtější introverce Ricka než arogance Rogera. Jeho řeči (původně jsem chtěl napsat kecy) typu "nikdy jsem nevěřil, že budeme undergroundovou skupinou" nebaštím – když se podívám, jak prožíval v roce 1967 své hraní při Interstellar Overdrive nebo jak řádil s gongem s vyceněným chrupem v italských Pompejích – nikdo mi nevymluví, že ho to nebavilo.
Tak jsem i přistupoval k jeho novému albu. Skepticky. Byť vydaném po tak dlouhé době po Amused To Death, neočekával jsem nic za ta léta načerpaně originálního, natož novátorského. Očekával jsem klasiku: zvuky, rádiové blábolení, španělka, filmově znějící orchestrální aranže a Rogerův nemuzikální zpěv a la pomoc, dávím se!, rezignaci na melodii a textovou posedlost politikou.
A přesně takhle album začíná. Uplyne první, druhá a třetí skladba a ústa uvnitř mé hlavy zívají, ale také se smějí a říkají:
"Cos čekal?"
"Přesně tohle," schizofrenně si/mu odpovídám. 
Jenže u čtvrté skladby mé uši už při prvním poslechu zpozorněly: Jasně slyším hudební motiv ze Sheep z Animals. Musím ale být spravedlivý – výborná a svěží skladba. A představuju si za klávesami Ricka a za kytarou Davida a říkám si, jak by ta skladba pak ještě lépe zněla. Napadla mě ta podobnost s Animals, čerpal z Animals i Roger, nebo je to náhoda? Nevím, a je to v podstatě jedno. Pro mě první výborná skladba na albu, zní hudebně opravdu svěže a také kupodivu díky klávesám moderně. Potom se opět přeneseme někam do roku 1983, Broken Bones jako by vypadla z Final Cut.
Následuje ústřední skladba Is This The Life We Really Want?, hudebně opět skvělé. Jsem překvapen. Trochu v tom slyším Radiohead, ale co. Máme tu melancholickou progrockovou skladbu, která je, ano, (i) o hudbě! – u Rogera pokrok a palec nahoru.
A další pozitivní překvapení přichází se skladbou Smell The Roses – ty kytary (opět se nedá nevzpomenout na Davida, ten tam měl hrát!), basa, rytmus celkově… ano, připomíná to staré Floydy, a proto se mi to líbí a pochybuji, že v tom budu sám. Zbytek alba mnou tak nějak prošumí/odšumí podobně jako úvodní skladby.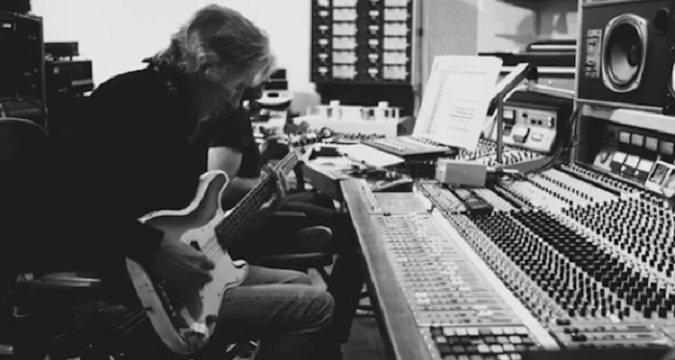 Tři a půl bodu z pěti zaokrouhluji dolů. Celkově nicméně upřímně oceňuji jedno, Roger je starý a bohatý člověk (a osobně snad konečně i spokojený) a udělal si prostě album tak, jak chtěl. Nicméně kdybych chtěl být cynický, mohl bych to uzavřít doporučením, že napříště by Roger měl už směřovat svou iniciativu spíš třeba k již projeveným snahám zastavit pořádání tradičních anglických honů na lišku. 
SKLADBY:
01. When We Were Young (1:38)
02. Déjà Vu (4:27)
03. The Last Refugee (4:12)
04. Picture That (6:47)
05. Broken Bones (4:57)
06. Is This The Life We Really Want? (5:55)
07. Bird In A Gale (5:31)
08. The Most Beautiful Girl (6:09)
09. Smell The Roses (5:15)
10. Wait For Her (4:56)
11. Oceans Apart (1:07)
12. Part Of Me Died (3:12)
SESTAVA:
Roger Waters – vocals, acoustic guitar, bass
+
Nigel Godrich – guitar, keyboards, sound collages, arrangements, production & mixing
Jonathan Wilson – guitar, keyboards
Roger Manning – keyboards
Lee Pardini – keyboards
Gus Seyffert – bass, guitar, keyboards
Joey Waronker – drums
David Campbell – string arrangements
Jessica Wolfe – vocals
Holly Laessig – vocals
Celia Drummond, Emma Clarke, Ingrid Schram, Jane Barbe, Kathy Somers & Rachel Agnew – voice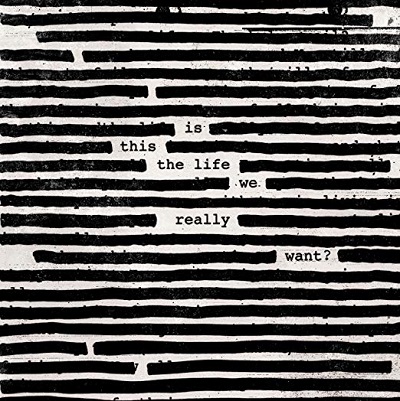 Is This The Life We Really Want?
Roger Waters
Prog Rock
Columbia
2017
CD
12