Zabudnutá britská experimentálna rocková skupina Clark-Hutchinson sa v roku 2010 dočkala skvelého pripomenutia. Na značke Esoteric Recordings vyšla dvojcédéčková antológia Free to be Stoned obsahujúca všetky tri oficiálne albumy.
 A=MH2 (1969)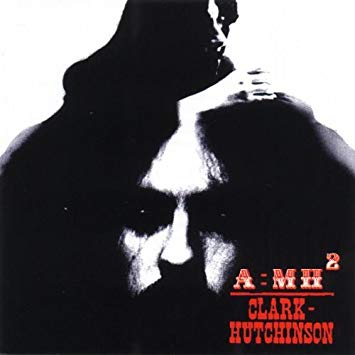 Improvizácia vo svojej podstate!
Reklamný slogan vždy preháňa, ale v prípade debutu skupiny Clark–Hutchinson je namieste. Dvojica multiinštrumentalistov Andy Clarke a Mick Hutchinson sa s tým nepára. Prvý menovaný obsluhuje rôzne klávesové, dychové a bitkárske nástroje, druhý exceluje s gitarami, ale ani basa, klavír, či flauta mu nie je neznáma. Priznávam, o skupine som netušil do roku 2010, kedy som postrehol podivnú kolónku indo-prog/raga rock na Progarchives. A táto skupina tam bola uvedená. Následne vyšla od Esoteric Recordings záslužná dvojdisková kompilácia Free to be Stoned – The Complete Decca Recordings Anthology, kde sa nachádzajú všetky tri albumy skupiny. Verte-neverte, uvedené žánrové vymedzenie zavádza.
Iste, päť dlhých improvizácií v rôznych stupniciach, tóninách a iných základne nahodených témach, kedy si gitarista nekonečne zasóluje a všetky ostatné nástroje tomu robia viac ako dôstojný sprievod (štýlovo sa to vyjadriť nedá, tu počuť psychedéliu, tam sa hlasno dožaduje pozornosti džez, inde si to orientálne haluzí…), zvádza k vypichnutiu toho indického, ale zasa tak častý jav to nie je. Ani na chvíľku sa nekonajú nejaké uhladené akademické cvičenia. Gitara chripí ako storočný astmatik so sklonmi k tabaku a alkoholu, flauta dychčí ódu na Andersona, saxíky prskajú ani keby ich prevážali prostredníctvom Chicago Transit Authority a perkusie… sú jednoducho perkusie.
Čo sa skladieb týka, rázna (psychedelic-džez-hard) rocková hrmavica Improvisation on a Modal Scale nemá chybu, Acapulco Gold pridáva čosi španielskej atmosféry (ide o vybrnkávanú skladbu čisto na gitare), Impromptu in E Minor má mierne melancholickú náladu, etnický džezík s názvom Textures in 3/4 je uspávajúci, no a nálada orientu pokračuje aj v záverečnej Improvisation on an Indian Scale. Azda jedinou nevýhodou albumu je (okrem chýbajúcich bicích, čo však vcelku nevadí, hluku je tu dosť aj bez nich) rozhodne jeho dĺžka. Nie vždy je človek schopný počúvať päťdesiat minút improvizovaných sól.
Retribution (1970)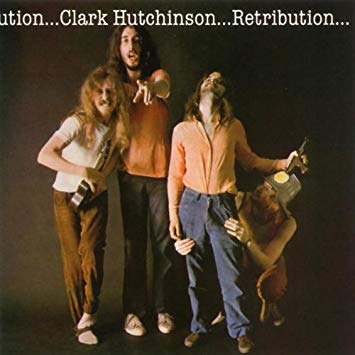 Album Retribution udiera hneď od prvých tónov priamo na solar. Pocta Hendrixovi s názvom Free to be Stoned predstavuje prvý raz štvorčlennú zostavu, čím sa tu zjavuje priam idylické zoskupenie nástrojov v prevedení basa, bicie, gitara a klávesy. Navyše sa Clark postavil za mikrofón a chripľavo spieva. V zmienenej skladbe je to skôr rev, chrapot a hulákanie, čo skvelo korešponduje s brutálnou hardrockovou skladbou. Túto skladbu mám od kapely najradšej. Nasleduje úžasná swingujúco-bluesovo ladená inštrumentálka After Hours, dominuje barový klavír (a nebarová gitara). Krátka, ale o to naliehavejšia spievaná hardrocková balada In Another Way ma baví. Ďalšia pocta Hendrixovi, spevom i náladou, je Best Suit. Ide o vskutku krásnu desaťminútovú vášeň zaobalenú do plnokrvného slaďáku s nekonečným sólovaním. Priam metalový úvod krížený s psychedéliou sa na poslucháča vyrúti v záverečnej veci pomenovanej zlovestne Death, The Lover. Clark chrchle strašné slová do mrazivo desivej hudby, je to podmanivé!
Parádna doska skvelých hudobníkov, ktorí sa neboja žánrovo pestrofarebného hrania, tvorí právom najlepšie dielo Clark-Hutchinson. Možno preto, lebo je zväčša hardrockové, drsné i melodické a v neposlednom rade hrebeňu prosté (čítaj neučesané).
Gestalt (1971)

Ako každá správna experimentálna skupina zo zlatého veku rockovej hudby (prelom 60./70. rokov), aj Clark-Hutchinson ponúkala na každom albume niečo úplne iné. Kým debut A=MH2 fičal na siahodlhých meditáciách a album Retribution sa vyžíval v surovom hard rocku, tretí počin s názvom Gestalt ponúka krátke baladické pesničkové útvary.
Úžasná španielska gitarová predvádzačka tvorí predohru ku chripľavej hardrockovej balade Man's Best Friend. Opäť sa ozve španielka, dlhý slaďák Love Is The Light si zároveň neodpustí mručanie medveďa po zimnom spánku (s prázdnym žalúdkom je evidentne mrzutý). Milujem precítenú gitarovú inštrumentálku The Light Burns On, v ktorej vedú srdcervúci dialóg dve gitary. Džezová spievaná klavírna meditácia Come Up Here na chvíľu naruší dominanciu Hutchinsona (ktorý si berie slovo v jej druhej časti). Clark nelení a v pripomienke na debutový album vystrúha ďalšiu džezovú haluz v skladbe Disorientated Part One, kde znie nielen klavír, ale aj saxofón. Zádrapčivý slaďák Boat In The Morning Mist ma necháva úžasom bez slov. Pokoj a zároveň rocková drsnosť v jednom, som namäkko. Orientálna vsuvka Oriented uspáva, ale rýchlo ju vystrieda klavírny slaďáčik First Reminder. Klasikou zaváňajúca akustická gitara si vezme slovo v Mix Elixir, hardrocková rifovka Poison naopak škriabe sluch spôsobom mne milým. Záver obstaráva opakovaná chaotická zvukohra Disorientated Part Two (As Disorientated Part One) a to je všetko. Celkovo ide o výborný album. Priaznivci gitarového rocku v pomalších tempách si prídu na svoje.
(upravené, pôvodne zverejnené na progboarde)
Skladby:
CD 1:
Improvisation on a Modal Scale (10:00)
Acapulco Gold (7:00)
Impromptu in 'E' Minor (8:30)
Textures in 3/4 (11:00)
Improvisation on an Indian Scale (13:50)
Free to Be Stoned (7:38)
After Hours (10:45)
CD 2:
In Another Way (3:31)
Best Suit (10:15)
Death, the Lover (7:18)
Man's Best Friend (5:51)
Love Is The Light (5:57)
The Light Burns On (2:37)
Come Up Here (3:01)
Disorientated Part One (1:47)
Boat In The Morning Mist (4:40)
Oriented (7:13)
First Reminder (1:56)
Mix Elixir (1:05)
Poison (4:17)
Disorientated Part Two (As Disorientated Part One) (1:17)
Zostava:
Mick Hutchinson: gitara, basa (CD 1: 1-5), piano (CD 1: 1-5), flauta (CD 1: 1-5), perkusie (CD 1: 1-5)
Andy Clark: klávesy, tenor saxofón (CD 1: 1-5, CD 2: 4-14), alto saxofón (CD 1: 1-5, CD 2: 4-14), gajdy (CD 1: 1-5), flauta (CD 1: 1-5), perkusie (CD 1: 1-5, CD 2: 4-14), spev (CD 1: 6-7, CD 2: 1-14)
Amazing Steven Amazing: basa (CD 1: 6-7, CD 2: 1-3)
Del Coverley: bicie (CD 1: 6-7, CD 2: 1-14)
Free to be Stoned – The Complete Decca Recordings Anthology
Clark-Hutchinson
psychedelic rock, hard rock, jazz rock, world music
Esoteric Recordings
2010
CD
21