Někdy v polovině osmdesátých let jsem chtěl mít nahrané Sonic Youth, Swans a podobné kapely, v mém okolí to nikdo neměl. Kamarád mi poradil, že jeho spolužák v Jihlavě občas mívá podobné desky. Zavolal jsem mu a on souhlasil s tím, že mi některé z požadovaných desek nahraje, ale nemá magnetofon. Ten jsem mu dovezl a za týden si jel pro magnetofon a nahrané kazety. Chtěl jsem se s ním nějak vyrovnat a on mi řekl, že chce vydat knihu o heavy metalu. Pro ty účely si nechává posílat Metal Hammer, Kerrang a podobné časopisy a potřebuje okopírovat články z těchto časopisů. Když mu s tím pomůžu, tak nechce nic. Byla to solidní nabídka, a tak jsem mu pomáhal v této věci, a on začal později vydávat fanzin s názvem Rock 88, nejdříve cyklostyl a po revoluci v tištěné podobě…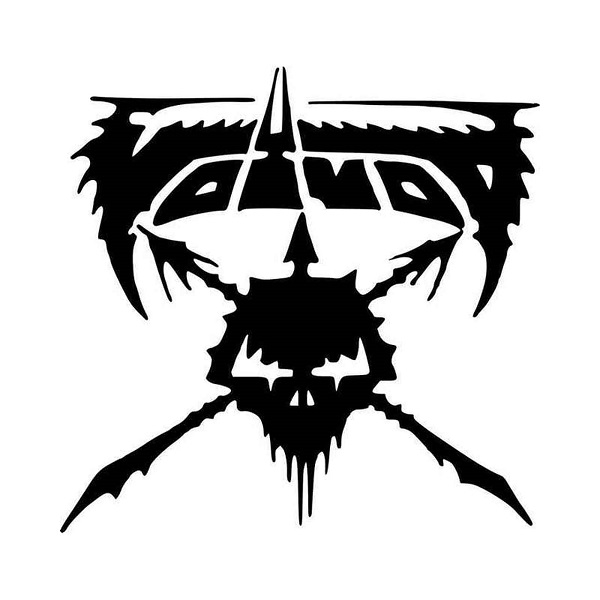 Heavy metal jsem v té době prakticky neposlouchal, kapely Accept, Heloween, Judas Priest i Iron Maiden mi naprosto nic neříkaly. Ten kamarád mi v začátku naší spolupráce nahrál taky pro něj zajímavé metalové díla – skupiny Metallica, Megadeth a taky Dimension Hatross od Voivod. Ta deska mě zaujala natolik, že jsem si začal říkat, na tom heavy metalu přece jen něco je. Voivod o sobě tehdy prohlašovali, že mají rádi King Crimson, Emerson, Lake & Palmer, Van Der Graaf Generator a podobné, mně sympatické kapely. Po přechodu na CD jsem si dostupné desky Voivod koupil mezi prvními.
Skupina vznikla na počátku osmdesátých let v kanadském městě Toronto a tvořila jí čtveřice hudebníků: Jean-Yves "Blackie" Theriault – basa, Denis "Piggy" d'Amour – kytara, Michel "Away" Langevin – bicí a Denis "Snake" Belanger – zpěv. Název si dala podle knihy Brama Stockera, Hrabě Dracula, protože Vlad Tepes (hrabě Dracula) byl voivod (vévoda). Debutové album, vydané v roce 1984, neslo název War And Pain a hudba na něm by se dala nazvat jako punk metal, později se vžilo označení thrash. Podobná muzika se nachází i na následujícím albu Rrröööaaarrr. V průběhu koncertování vymysleli příběh Voivoda, mezigalaktického upíra a první díl má název Killing Technology. Hudba na této desce je čitelnější, zmizel thrashový chrapot a zvuk je uhlazenější. Ještě lepší je následující Dimension Hatross, druhý díl příběhu Voivoda. Na albu Nothingface, které podle mě představuje vrchol dosavadní tvorby, je cover Astronomy Dominee od Pink Floyd a deska představuje závěrečný díl trilogie o upírovi.
Po kratší přestávce vydávají desku Angel Rat, která by mohla nést přívlastek hardrocková – krátké svižné písničky, u kterých si říkáte, jak mohla skupina nahrát desky jako War And Pain…? Na desce z roku 1993, Outer Limits, je další cover Pink Floyd, Nile Song a v krabičce trojrozměrné brýle pro prohlížení obrázků v bookletu.
Po vydání téhle desky zůstali ve skupině pouze kytarista a bubeník, doplnili baskytaristu a zpěváka Erica Forresta a vydali nadupané dílo Negatron s vynikající titulní skladbou a hitem Nanoman. S Ericem Forrestem vydali ještě album Phobos, kde je cover King Crimson, megahit 21st Century Schizoid Man. Pak odešel Eric Forrest a vrátil se zpěvák Snake, na post baskytaristy přijali Jasona Newstedta ze skupiny Metallica a Flotsam & Jetsam. To ještě netušili, že po vydání návratového alba s eponymním názvem podlehne nádoru štítné žlázy osobitý kytarista Piggy. Následují dvě desky Katorz a Infini s písněmi, které se nevešly na desku Voivod a ve kterých ještě hraje Piggy. S novým kytaristou vydali album Target Earth (2012) a v roce 2019 Wake. Skupina nemá dvě stejné desky, každá je trochu jiná a Piggy byl osobitý a vyjímečný muzikant. Stylu, který Voivod hrají, se taky říká kyber metal.
Postupně jsem si pořídil všechny jejich desky na CD a některá na LP, jako poslední se mi podařilo koupit desku z roku 2003 s eponymním názvem. Tu jsem si zamiloval okamžitě po prvním poslechu. Voivod hrají svojí vlastní verzi tvrdého rocku s vynikající kytarou Denise"Piggy" D'Amoura a mně se líbí i výkony ostatních hudebníků, včetně zpěváka Denise Belangera. Hudba je svižná a nesnese kompromisů, líbí se mi všechny skladby, vyzdvihl bych úvodní Gasmask Revival, následující Facing Up a píseň s hezkou akustickou předehrou I Don't Wanna Wake Up. Heavy metal je hudba plná klišé, ale pro Voivod to neplatí.
Tuhle desku bych hodnotil pěti hvězdičkami, stejně jako Killing Technology, Dimension Hatross a Nothingface, ty ostatní jsou pouze o chlup horší.
SKLADBY:
01. Gasmask Revival 4:16
02. Facing Up 4:48
03. Blame Us 5:36
04. Real Again? 4:53
05. Rebel Robot 4:48
06. The Multiverse 5:29
07. I Don't Wanna Wake Up 5:49
08. Les Cigares Volants 4:07
09. Divine Sun 5:06
10. Reactor 3:56
11. Invisible Planet 4:38
12. Strange And Ironic 4:31
13. We Carry On 4:39
NOTES:
Issued in an embossed, clear tray Digipak with a 24-page booklet.
Some copies issued with a sticker on the front cover:
"Voivod the 13th Voivod album 13 tracks over 1 hour of metal featuring founding members Snake, Piggy, Away and Jason Newsted formerly of Metallica.
Recorded and mixed between Oct.13 – Nov. 26, 2002
SESTAVA:
Jason Newsted – bass
Denis D'Amour – guitar
Michel Langevin – drums
Denis Belanger – vocals 
Voivod
Voivod
Thrash Metal, Prog Metal
Chophouse Records, Surfdog Records
2003
CD
13