Poznajúc Zappovu fascináciu nemravnosťou nebudem radšej nič naznačovať a uvediem, že tento hypertextový útvar sa bude týkať albumu One Size Fits All (doslova "jedna veľkosť pasuje všade") z roku 1975.
Nakoľko bol Frank Zappa neschopný akéhokoľvek konvenčného prejavu, bude aj tento text iný, než zvyčajne. V prvom rade bude miestami urážlivý, tak s tým počítajte a berte to ako daň za spolunažívanie s Frankom. Ba čo viac, nakoľko percepcia diela je tvorená nielen autorom, ale najmä jeho konzumentom, dostanete možnosť zvoliť si, čo chcete čítať, vedieť, vidieť… Vyskúšame si to na príklade:
Ak zbadáte osobu preferovaného pohlavia (politická korektnosť a Zappa? No fuj!) v pyžame, tak:
Ste ospalí – choďte na kapitolu Počítanie ovečiek
Máte neodolateľné nutkanie ju vyzliecť – choďte na kapitolu So Zappom na gauči
Je vám to jedno, chcete čítať o One Size Fits All – choďte na kapitolu Invenčné mamičky, pekných synov máte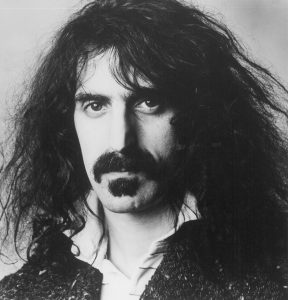 .
Keďže si túto recenziu organizujete samy ( s mojou pomocou, ale som "Zappovsky" skromný a nebudem o tom hovoriť), môžete si vybrať, či chcete:
Objektívnu recenziu – choďte na kapitolu Vzdušné zámky
Oslavnú recenziu – choďte na kapitolu Ficove istoty
Negatívnu recenziu – choďte na kapitolu Blázon bez kazajky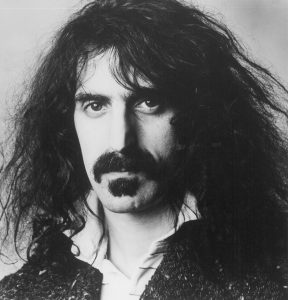 .
Zložité rytmické útvary, uštipačná atmosféra, Zappa ostáva verný svojim stereotypom, texty sú miestami len akýmisi nahadzovanými slovnými spojeniami s významom, ktorý nepoznal azda ani autor, ale to mu nebránilo vybudovať okolo nich priam kult. Nečudoval by som sa, keby to pôsobilo únavne, prípadne silene. Ako ďalej?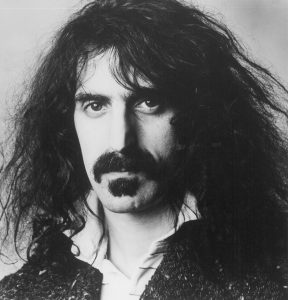 Invenčné mamičky, pekných synov máte
.
Album One Size Fits All predstavuje Franka Zappu s kapelou, ktorú po čase opäť pomenoval svojim obľúbeným slovným spojením Mothers Of Invention. Obal je vesmírne obývačkový a muzika "zappovská". Ale počkať! Viete vy vôbec, čo je Zappa zač?
Áno – choďte na kapitolu K veci
Nie – choďte na kapitolu Já, já, jen já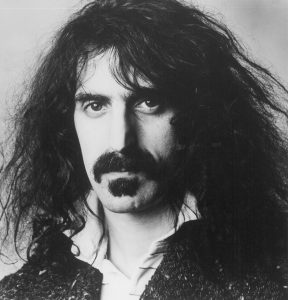 .
Objektívna recenzia neexistuje! Domnelá objektivita slúži zväčša menejcenným jedincom na to, aby si nemuseli vytvoriť vlastný názor, takže:
Skúsite inú možnosť – choďte na kapitolu K veci
Tak nič. Fňuk. KONIEC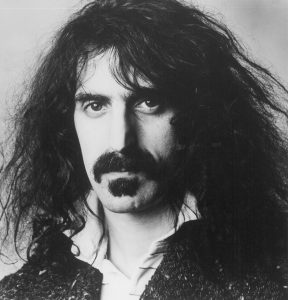 .
Inca Roads – snaha o čo najkomplikovanejšie vpletané rytmické štruktúry prinútili Zappu dokonca lepiť rôzne nahrávky dokopy, aby neboli ani náhodou rytmicky zladené. Je to klasická nadžezlá záležitosť s uštipačne znejúcimi humornými pasážami, aké inde často nepočuť.
Can't Afford No Shoes – kratšia rockovejšia skladba, irónia by ju mohla používať ako reklamnú znelku, keby niekedy kandidovala na amerického prezidenta. Keďže miestami možno hovoriť až o hardrockovom rife, je jasné, že Zappa bol hnusný spiatočník!
Sofa No. 1 – inštrumentálne posedenie vo vykúrenej obývačke si predstavujem práve takto. Za oknom praská mráz a má smolu!
Po-Jama People – fóbia z pyžám mi poslúžila ako odrazový mostík k uvedeniu tejto recenzie, na čo ste pravdepodobne práve prišli všetci, aj tí, čo to netušili. A obsahuje absolútne šialené a podmanivé gitarové sólo, treba počuť!
Florentine Pogen – opäť jedna hardrocková náladovka rezaná trochou toho džezu, čo dodať.
Evelyn, A Modified Dog – prím hrá recitovaný text, melodicky podfarbený klavírom.
San Ber'dino – spevný rockový kúsok, je to v podstate priamočiara záležitosť, hoci nemožno povedať, že by sa tu nenachádzalo množstvo rozbíjajúcich eskapád.
Andy – klasická haluz á la Zappa s vokálmi, ktoré znejú ako z večernej párty v ústave pre choromyseľných. Bluesoví fanúšikovia si miestami spokojne pokývajú hlavami.
Sofa No. 2 – Slaďák! Vážne. Dokonca dvojjazyčný, nemecky hovoriaci ľudia si prídu na svoje.
Čo teraz?
Stačilo. Poďme na finále – choďte na kapitolu A je to!
Ešte by ma zaujímali fakty – choďte na kapitolu Titulky
Chcem vedieť ešte viac – choďte na internet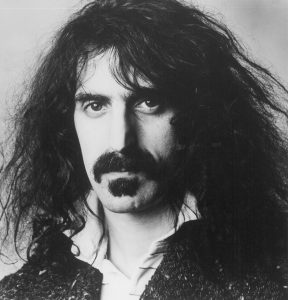 .
Dobrú noc. KONIEC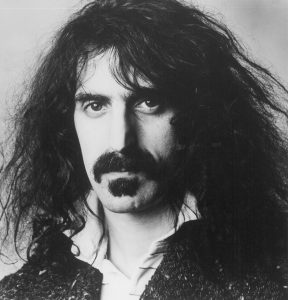 .
Zložité rytmické útvary, uštipačná atmosféra, Zappa ani na chvíľku nepostojí na mieste a neustále poslucháča niečím prekvapuje, udržuje v strehu. Samostatnou kapitolou sú texty, plné novotvarov, podivných zvratov, kombinácií, ktoré by nenapadli ani elévov kurzov kreatívneho písania. Nič lepšie v muzike neexistuje! Ako ďalej?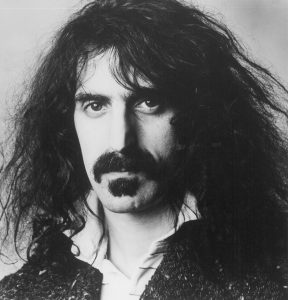 .
Frank Vincent Zappa sa narodil koncom roku 1940 a na konci roku 1993 sa z tohto sveta porúčal. V detstve bol často chorý na tele, nuž si nikto nevšimol, že je aj na hlavu. Našťastie. Umožnilo mu to naštartovať avantgardnú progresívnu rockovú muziku spôsobom zrovnateľným s populárnou revolúciou Beatles. Ostrý cynický a neznesiteľný chlapík striedal hudobníkov častejšie ako slipy a neexistovalo nič, čo by mu bolo sväté. Sexuálne frustrácie v jeho prejave našli druhý domov, len čo niekde nastúpila mravná cenzúra, Zappa stál na strane obžalovaných a ostro ju trhal na franforce. Popri tom vydával hromadu muziky, nahrával azda každý svoj koncert, koketoval s popom, džezom, psychedéliou, rockom, avantgardou, vážnou hudbou… Skrátka, so všetkým, čo nemalo dlhé nohy a neušlo mu. Vždy to však boli len nástroje na prezentáciu jeho ega a stavebné kamene hudobného sveta, ktorý tvoril dlhšie ako sedemdňový stvoriteľ, o to komplexnejšie a jedinečnejšie pôsobí. Nečakajte tuctovú muziku. Tak čo, láka vás spoznávať túto alternatívnu realitu?
Áno – choďte na kapitolu K veci
Nie, toto nie je nič pre mňa. KONIEC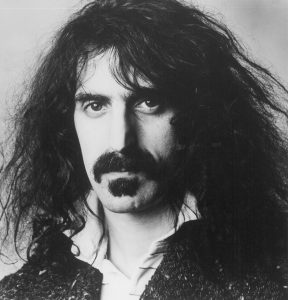 .
Nudapláže sú v zime zatvorené, chápem, že vám z toho tlačí na príslušné orgány, ale vedzte, že striptízové bary sú tu práve pre tieto chvíle, a tak si zvoľte:
Idete do zmieneného baru – KONIEC
Ovládnete sa natoľko, že si prečítate túto recenziu – choďte na kapitolu Invenčné mamičky, pekných synov máte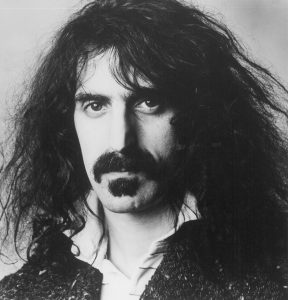 .
Skladby:
Inca Roads 8:45
Can't Afford No Shoes 2:38
Sofa No. 1 2:39
Po-Jama People 7:39
Florentine Pogen 5:27
Evelyn, A Modified Dog 1:04
San Ber'dino 5:57
Andy 6:04
Sofa No. 2 2:42
Zostava:
Frank Zappa: gitara, spev
George Duke: klávesy, spev
Napoleon Murphy Brock: dychy, spev
Ruth Underwood: marimba, vibrafón, perkusie
Chester Thompson: bicie, zvukové efekty, hlasy
Tom Fowler: basa
a
James "Bird Legs" Youman: basa (2)
Johnny "Guitar" Watson: spev (7, 8)
Bloodshot Rollin' Red (Captain Beefheart): harmonika (7)
Stačilo. Poďme na finále – choďte na kapitolu A je to!
A čo takto rozbor skladieb – choďte na kapitolu Petrov kútik
Chcem vedieť ešte viac – choďte na internet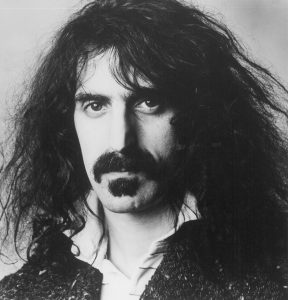 .
Možno o to nestojíte, ale aj tak vám to poviem. Tento album mám rád. Je vynikajúci, vlastne sa ním končí éra toho, čo u Zappu považujem za najvydarenejšie. Netvrdím, že je ľahko dostupný, rozhodne má k tomu blízko. One SIze Fits All si zaslúži aspoň jednu šancu, nech už výsledok dopadne akokoľvek. A preto sa ho neštíťte, ktovie, možno vás osloví ako mňa.
One Size Fits All
Frank Zappa and the Mother of Invention
progressive rock
DiscReet
1975
LP, CD
9