První zmínku o existenci jakýchsi Megadeth jsem zaznamenal jako prcek, řekněme v 12 letech, kdy mi kámoš půjčil nejspíš polskou kazetu s albem z 88 roku – So Far, So Good… So What! a víc než šílený rachot zaujal mladého pakina jeho nekompromisní obal. Desku Rust In Peace mi přehrál z CD na Sonku, nebo to byla Basfka(?), známý, který se tímto živil a rotující klip v televizi k písni Hangar 18 s asi 125 sóly mistra Friedmana a tématikou ufo mě dostal do kolen. Další album, Countdown To Extinction, jsem si už v půjčovně CD půjčil sám a sjížděl pořád dokola, byla to a je opravdová bombo-lahůdka technického metalu. Youthanasii jsem si samože koupil originál a desku recenzovanou rovněž. Poté jsem o kapelu ztratil zájem a jejich alba, dle mého se hodně opakující (bráno podle recenzí a několika písní), jdou už mimo mě.

Jestliže byl Countdown To Extinction dohnán k maximální techničnosti a Youthanasia k velkým melodiím, největší progres skupina zaznamenala právě s deskou Cryptic Writings. Ano, jistě, Risk šel ještě mnohem dál, ale už jaksi mimo styl kapely a většinou fanoušků byl silně nepochopen. Velice kladně hodnotím změnu producenta, na tuto židli usedl kytarista jižanských melodických rockerů Giant, Dann Huff a vytvořil dynamický módní, plný a šťavnatý rockový(!!!) zvuk lišící se od ostatních produkcí té doby. Především pak po stránce aranžérské měl ve výsledku důležité poslední slovo a přispěl tak řadou zajímavých vychytávek a pro kapelu nově vložených uzpůsobených prostředků.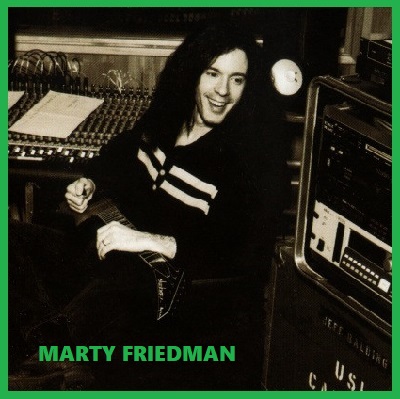 Deska působí oproti minulosti temněji a kompaktněji v jejím konečném mohutném zvukovém vyznění. Houpavý riff otevírá jedničku Trust – vcelku typický song kapely, ale její střední akusticky posmutnělá myšlenka už jde naproti novým obzorům, stejně jako vyšperkovaný refrén v druhé Almost Honest. Začátek třetí Use The Man uvede úryvek písně Needles And Pins stařičkých The Searchers. Píseň znám už od dětství, ale v podání kapely Smokie. Je zajímavé, že na její remasterované verzi se ona půlminutová "starověkost" nenachází, výborně tu sedí a proto jsem sháněl původní verzi alba, dnes už sběratelskou raritu. Po této krátké vložce skladba krásně přeroste do akustické polohy, pro Megadeth ne tolik prozkoumané, bzučivé jižanské sóla v doprovodu Mustaineho přiškrceného vokálu a smyčcové sekce působí naprosto úchvatně. Metalový kabát je odhozen a progres si klestí cestu do Mega-stylu.

Na stařičkou kolej nás přivede klasická riffo jízda Mastermind – s krásně vytáhlou Ellefsonovou basou a kytarovým citem mistra Friedmana. Rychlostní závod The Disintegrators se zpočátku jeví průměrně, do chvíle, než přijde melodický bridge a famózní očistný refrén, kam Marty pouští skvělé melodie. Na prog strunu zabrnká trojice dalších, po sobě jdoucích písní a je opravdu co poslouchat, zajímavé postupy, fantasticky vyvážený zvuk všech nástrojů a vkusně zpívající Mustaine, nápady kapela sype z rukávu, akustiky duní okolo a Nick Menza, jeden z nejlepších bubeníků v daném ranci, nám předvádí své fígle.
Za největší hitovku alba byla po zásluze označena orientálními motivy protkána osmička A Secret Place – pro kapelu velmi inovativní píseň s rockovým nábojem ve středním tempu a naléhavým poselstvím, naplněna melodickými obraty omamné chuti. Do skladby Have Cool, Will Travel na přímluvu producenta, pánové zařadili foukací harmoniku a její částečně jižanský esprit je v hudbě Megadeth vítaným osvěžením, stejně jako svůdně dunivé riffy v kvalitně namazaných strojovnách She-Wolf a Vortex.
Musím hodnotit maximem, přesto, že to není úplně sofistikovaná hudba na způsob zásadních alb jako Foxtrot, Wish You Were Here, nebo Seržanta, ale v rámci scény, stylu a diskografie kapely sahá rozhodně po metách nejvyšších.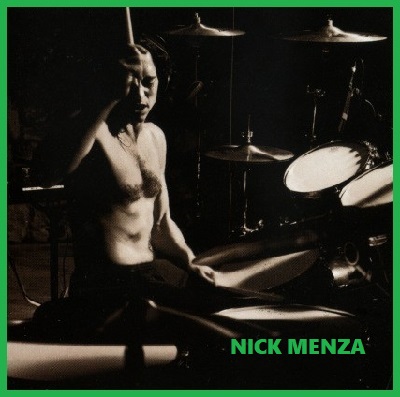 SKLADBY:
01. Trust (5:11)
02. Almost Honest (4:03)
03. Use The Man (4:36)
04. Mastermind (3:49)
05. The Disintegrators (2:50)
06. I'll Get Even (4:24)
07. Sin (3:06)
08. A Secret Place (5:29)
09. Have Cool, Will Travel (3:29)
10. She-Wolf (3:36)
11. Vortex (3:38)
12. FFF (2:38)
SESTAVA:
Dave Mustaine – guitar, vocals, sitar (8)
Marty Friedman – guitar, backing vocals
Dave Ellefson – bass guitar. backing vocals
Nick Menza – drums
Cryptic Writings
Megadeth
Heavy Metal
Capitol Records
1997
CD
12