Skupinu The United States Of America založil v roce 1967 hráč na klávesové nástroje Joseph Byrd a zpěvačka polského původu Dorothy Moskowitz. Ve své hudbě kombinovali postupy experimentální hudby s psychedelickým rockem. Kytaru, typický rockový nástroj, nahradili houslemi, prehistorickými syntezátory a kruhovými modulátory. Dorothy zpívala přes nějakého předchůdce vocodéru, texty byly hodně levicové a zaměřené na kritiku spotřebního způsobu života, tak typického pro USA. Název domovského státu byl názvem skupiny i debutového alba, které vyšlo v roce 1968. Po jeho vydání se skupina rozpadla. Joseph Byrd se začal věnovat filmové hudbě a Dorothy Moskowitz začala zpívat u Country Joe & Fish.
Kolovrátkový motiv, který přejde do cirkusového pochodu, to je úvod The American Metaphysical Circus. Vlastní skladba je hodně psychedelická s nádherným elektronicky mršeným zpěvem Dorothy Moskowitz. Následující Hard Coming Love je až hard rocková a plná psychedelických zvuků vytvářených předchůdci syntezátorů. Přes píseň Cloud Song, s nádhernou melodií, se dostáváme k pro mě prvnímu vrcholu desky – skladbě The Garden Of Earthly Delights – inspirovanou asi obrazem Hieronyma Bosche. Tuhle píseň zařadil na svou desku o šestnáct let později Philip Charles Lithman, přezdívaný Snakefinger, známý hlavně z učinkování v The Residents.
Po této skladbě následuje countryový popěvek I Won't Leave My Wooden Wife For You, Sugar (Nechci opustit svou dřevěnou ženu pro tebe, cukříku), který končí melodií hranou při pohřbech. Where Is Yesterday začíná chorálem Agnus Dei (Beránku boží) a je prostě krásná. Joe Byrd se vyznal k svému levicovému smýšlení v Love Song For The Dead Ché, věnované komu jinému než Che Guevarovi. Přes krátkou Stranded In Time se dostáváme k vrcholu alba, který je parafrází známého rčení "American Way Of Live".  Tahle skladba je shrnutím všeho, co jsme slyšeli v předchozích kompozicích. Je to jedna z prvních desek, kde nehraje typický rockový nástroj elektrická kytara a já zjišťuji, že mi tady vůbec nechybí.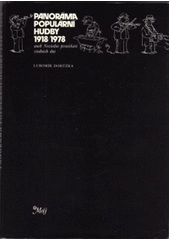 Na to, že se píše rok 1968, je dílo hodně avantgardní a Joe Byrd jeho vydáním založil kult. Album The United States Of America jsem poprvé slyšel v roce 1975. Později o něm byl krátký článek v bulletinu Jazz a skupinu zmiňuje i dr. Lubomír Dorůžka v knize Panorama populární hudby 1918/1978 (Nevšední písničkári všedních dní) z roku 1981, kterou napsal s pomocí svého syna ing. Petra Dorůžky. Kapela se touto deskou zařadila po bok takovým jménům jako Mothers Of Invention, Velvet Underground a Captain Beefheart. Pro mě za maximální počet hvězdiček.
SKLADBY:
01. The American Metaphysical Circus (4:56)
02. Hard Coming Love (4:41)
03. Cloud Song (3:18)
04. The Garden Of Earthly Delights (2:39)
05. I Won't Leave My Wooden Wife For You, Sugar (3:51)
06. Where Is Yesterday (3:08)
07. Coming Down (2:37)
08. Love Song For The Dead Ché (3:25)
09. Stranded In Time (1:49)
10. The American Way Of Love (6:38)
SESTAVA:
Dorothy Moskowitz – lead vocals (1-4,7,8)
Joseph Byrd – piano, electric harpsichord, organ, Calliope, electronics, lead vocals (5,10), arranger
Gordon Marron – electric violin, ring modulator, lead vocals (6,9) Rand Forbes – bass
Craig Woodson – electric drums, percussion
+
Ed Bogas – organ, piano, Calliope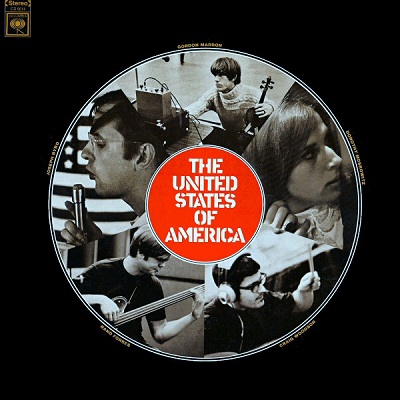 The United States Of America
The United States Of America
Psychedelic Rock, Art Rock, Avantgarde, Experimental
Columbia
1968
LP
10