Skupina Ricordi D'Infanzia sa viezla na hardrockovo-artrockovej vlne a nechala po sebe, ako to už pri zabudnutých kapelách býva, jeden album.
Vznikla v Brianze v zložení Emilio Mondelli (spev), Franco Cassina (gitara, spev), Maurizio Vergani (klávesy, spev), Tino Fontanella (basa) a Antonio Sartori (bicie). Pôvodne sa volala Gli Aspidi, od roku 1970 po 1972 hrala s bubeníkom Glaucom, názov zmenila po príchode Sartoriho. Ostala po nej jedna skladba na kompilácii Nuovi complessi d'avanguardia da Radio Montecarlo (Fonit, 1971).
Ricordi D'Infanzia sprevádzala na koncertoch skupiny I Pooh a Le Orme a v roku 1973 jej vyšiel jediný album Io uomo, ktorý prakticky okamžite zapadol. V roku 1973 vyšli aj dva single, nealbumový Mani fredde/Latte e rhum a promo Duemila anni prima/Creazione. Z kapely následne odišli Cassina s Verganim a nahradili ich Gianni Bari (saxofón) a Ugo Biondi (klávesy). Skupina existovala do roku 1976. Na CD sa jediný album skupiny dostal počiatkom 90. rokov a v roku 2012 vyšiel na značke BTF aj s dvomi bonusmi (nealbumový singel).
Nechcem klamať, ale marí sa mi, že o kapele Ricordi D'Infanzia som sa dočítal v časopise Classic Rock, čo chvíľku vychádzal v češtine okolo roku 2000. Nuž som nelenil a jediný album Io uomo pribudol na zoznam. Hoci je to kúsok, na ktorý si málokto spomenie, nieto, aby bol na vrchole rebríčkov majstrovských diel, jeho prirovnania k Uriah Heep alebo Deep Purple, čo sa váľajú po nete, ma utvrdzovali v tom, že to bude pre mňa to pravé. Pred necelými štyrmi rokmi sa mi ho konečne podarilo zohnať, nuž sa môžem o svoje dojmy podeliť.
Tichý úvod skladby Caos dáva tušiť, že prím budú hrať Hammondky a samozrejme, gitara. I keď sú spočiatku tichulinké ako politik na výsluchu po zbavení imunity, napokon nastúpi sekaný rif a je jasné, že pôjde o hard rock. A veru má čosi z menovaných britských veličín. Klávesy dráždia silou tuberáckeho kašľa. Melodramatická pomalšia skladba Creazione nehanebne odkazuje, v ktorej skupine nazvanej po literárnej postave našli hráči svoj vzor. L'Eden nasadzuje ráznejší úvod, po vzore Byronovej kapely sa spev prepadáva do ticha, kým sa zborovo odpichne. Kto to má rád, ten sklamaný nebude! Skladba je miestami divokejšia ako Niagarské vodopády, čo si pohrávajú s chlapíkom ukrytým v sude. Asi nikoho neprekvapím, keď prezradím, že dramatické napätie kapela buduje kontrastom klavíra a krátkych vpádov hardrockových úsečných prvkov.
2000 anni prima je balada, ktorá sa v tomto stavebnom prvku vyžíva so zanietením hedonistu. Určite pri nej autorská dvojica spozorovala tragický skon minimálne stredne veľkého mesta, tak je miestami emočne našponovaná. Preghiera nevybočuje z radu, mňa ten taliansky preexponovaný prejav baví. Pochodový nástup Morire o non morire pripomína ťaživú chvíľku pred kolíziou dvoch znepriatelených armád. Nečudo, že sa po chvíľke zmení na peknú melu. A naliehavú mäsiarčinu 2000 anni dopo právom radím k tomu naj, čo sa na albume nachádza. Finále, Uomo magia uomo, je rovnako svižné a ostré ako feferónka, vybrnkávané pasáže majú v sebe kus tajuplnej a zmrákajúcej sa nálady, slovom, je to paráda.
Celé dielo sa tvári ako koncepčné, nakoľko nerozumiem po taliansky, nijako mi tento rozmer nechýba. Ale je to poctivá hardrocková nádielka, nedá mi ju nepochváliť. Však skúste, ak Vás náhodou táto raritka dosiaľ obchádzala.
P.S. Bonusové dve strany jedného singlu (Two sides of the single single… to znie ako dobrý názov albumu) sú rádiovo prístupné. Viac sa mi páči naliehavá Latte e rhum, ale ani gýčová cukrovinka Mani fredde ma vyslovene neuráža.
(upravené, pôvodne publikované na progboarde)
Skladby:
Caos (3:05)
Creazione (2:59)
L'Eden (2:56)
2000 Anni Prima (4:12)
Pregheria (4:02)
Morire O Non Morire (4:58)
2000 Anni Dopo (4:06)
Uomo Mangia Uomo (6:18)
Zostava:
Emilio Mondelli: spev
Franco Cassina: gitara, vokály
Maurizio Vergani: klávesy, vokály
Tino Fontanella: basa
Antonio Sartori: bicie, perkusie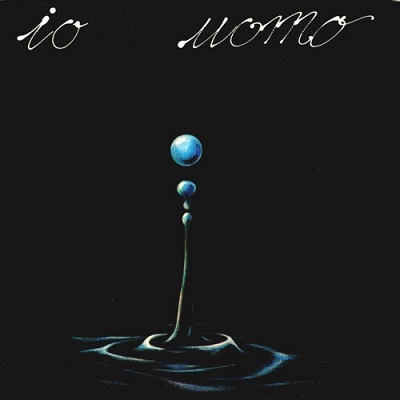 Io Uomo
Ricordi d'Infanzia
hard rock
Cetra
1973
LP, CD
8