Německý progresivní soubor SOUL CAGES je unikátní. Musím začít právě touto větou, neboť je to zásadní fakt. Rok 1994 bylo skvělé období, muziku jsem si pořizoval po stovkách CD ročně, bez jakéhokoli náslechu, jen na základě doporučení. Co skupina, to nový objev.
V progresivní muzice nastalo v devadesátých létech období nového hledání a vyrojilo se (vedle pár mohykánů, kterým se podařilo většinou za cenu uměleckých kompromisů přežít osmdesátky, nebo dokonce v nich vzniknout) obrovské množství nových vydavatelství a souborů. Spousta z nich v té době vyprodukovala jediné album a zmizela v zapomnění. Však kdo si dnes vybaví jména jako GETAWAY, MYRMIDION CREED, CROSS'N'CRAZY nebo třeba FAVOURITE SON? Nebo dvoualbovky ZIFF, The FORMULA, DARIUS, BAKU a další? Přitom, co jméno, to originální přístup k art rockové muzice, nebo, jak se tehdy už označení zavedlo, progresivní. A bylo vcelku jedno, zda jde o prog rock, neoprog, či prog metal. Bylo to především hledání a fúzování všeho možného, s důrazem na kompozici, emocionální působivost, při zachování určité přístupnosti, tedy ne přílišná avantgarda. V podstatě se tenkrát zdálo, že půjde vytvořit něco jako na začátku 70. let, kdy se náročná hudba dostala k širokému spektru posluchačů a do hitparád. Tato snaha ovšem rychle narazila na tvrdou realitu hudebního showbyznysu a naprostá většina vydavatelství i kapel ještě v devadesátých letech zanikla.
Lze vysledovat, že se počátkem 90. let příliš nerozlišovalo mezi prog metalem a prog rockem. Tyto pojmy nebyly nikterak ostře vymezené, většinou tehdejší subjekty posuzujeme těmito výrazy až ex-post. Je to dobře, nikoho nic nesvazovalo, kompoziční rockově metalová muzika se zastřešovala univerzálním pojmem "progresivní", a stačilo to. Neexistovaly mantinely, a neexistovala v podstatě ani zavedená klišé. To přišlo až později. Proto je většina alb z tohoto období hudebně organicky rozprostřená v rockově metalové oblasti s různým stupněm implementování kompozičních struktur různorodé úrovně složitosti. Více se vymýšlelo, a méně kopírovalo. To vedlo k dnes již neuskutečnitelnému hudebnímu novátorství při zachování posluchačské přístupnosti. To zní, jako bych psal o 60. a 70. letech, ale i ty devadesátky byly jedinečné.
Vcelku mne baví zkoumat po letech, jak si tyto kapely a jejich bývalí členové vedou dnes. Většina z nich se ale nedá na internetu ani dohledat, kdybych nevlastnil jejich CD, musel bych se domnívat, že jsem si je vymyslel. Paradoxně (anebo logicky, zcela v mezích zákona trhu) do dnešních dnů často s úspěchem přežily ty tuctovější, méně novátorské soubory. A neznalý posluchač si pak může myslet, že to byly právě ony, kdo v devadesátých létech styl vytvářel. Jenže většina nyní glorifikovaných skupin tehdy vyrostla z bohatého a dávno zaniknuvšího podhoubí, které se vyplatí zpětně archeologicky prozkoumávat.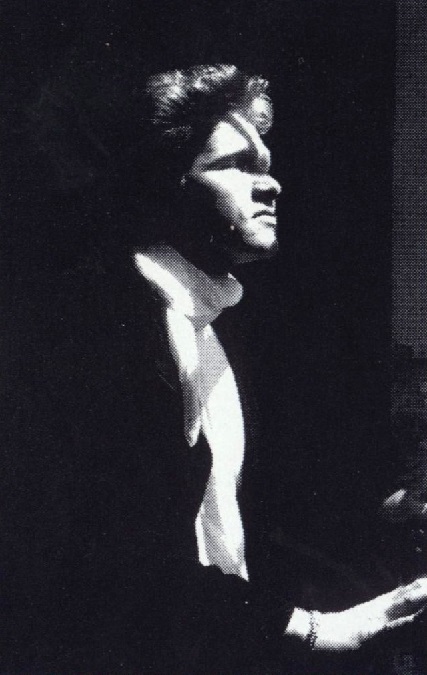 O to milejší překvapení je, že SOUL CAGES, na rozdíl od ostatních, hrají a tvoří dodnes. Byli, a stále jsou, pro mne jednou z nejskrytějších perel evropské art rockové hudby. Mám-li je opravdu k někomu přirovnat, pak si představte akustické pasáže SHADOW GALLERY včetně vokálů (například začátek The Queen Of The City Of Ice) a jemnou rytmiku debutu ENCHANT (skladba The Thirst), ve zcela ojedinělé vzdušné syntéze. Od prvního okamžiku poslechu v roce 1994 mne uchvacují svojí čistou melodikou, v kombinaci s občas tvrdými kytarami, rafinovanými bicími a hlavně fantastickými vokály. Je na nich zajímavé především to, že i při těchto metalových atributech jejich muzika zůstává průzračně čitelná. Každý instrument je v jejich skladbách zřetelný, lehce sledovatelný, krása prolínání všech linek není skrytá v přeranžovanosti. I dlouhé skladby působí jako docela normální písničky. Střídmá neokázalost je jeden z hlavních znaků tvorby SOUL CAGES. Díky tomu se mi nikdy neoposlouchali. A zřejmě kvůli tomu také nikdy neprorazili do širšího povědomí.
Do hlubšího rozboru alba se tentokrát nepustím. Recenze je úmyslně vedena jako dojmologický návrat do časů, kdy se v přístupu k tvorbě muziky děly z dnešního pohledu upřímné a naivní věci. Přijměte tento zpětný exkurz formou úvahy nad tím, co a jak bylo. Kouzlo se v případě této kapely dodnes vůbec nevytratilo, a je stále unikátní. I přes tisíce dalších poznaných alb, skoro pětadvacet let dalšího objevování, zůstávají pro mne SOUL CAGES na svém solitérním piedestalu. A to považuji za nejjasnější projev hodnoty jejich muziky.
Dodatek 2021. Jak ten čas strašně letí. Homepage skupiny nefunguje, její činnost je pozastavena. Poslouchám nahrávku a připadá mi ještě působivější a dojemnější, než kdy jindy. Představují velmi významný kus mé posluchačské historie. Je mi jasné, že SOUL CAGES budou navždy ukryti i prog rockovému publiku, současně však bezpečně vím, že pro mne budou vždycky výjimečným drahokamem, co spolehlivě zazáří, kdykoli si na něj vzpomenu.
01. The Narrow Path Of Truth – 05:19
02. New Horizons – 06:45
03. Reflections – 06:15
04. Mindtrip – 05:11
05. Actors Of No Return – 06:58
06. Incommunicado – 01:23
07. Soul Cages – 06:59
08. Rainbow – 01:18
Total – 40:08
Dynamic range – DR11
(uveřejněno 2017 na PgB, přepracováno a doplněno 2021)
Soul Cages
MASS CD 032 / 4013971100323
Soul Cages
Prog rock / metal
Massacre Records
1994
CD
8