Desku 16 And Savaged jsem měl krátce po vydání půjčenou od spolužáka. Říkal, že je to rarita, kterou jen tak někdo nemá. Po roce jsem ji smazal a nahrál něco jiného, znovu jsem se po ní nepídil.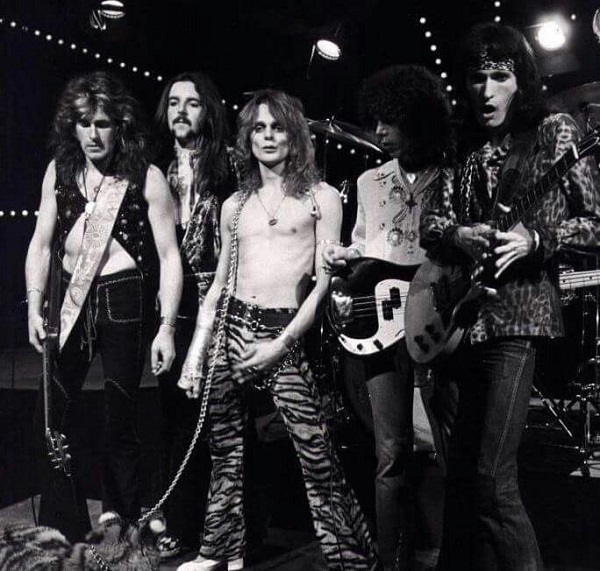 Zhruba před třemi lety bylo na seznamu video o slavných groupies. Jako první byla uváděna Pamela Des Barres, která mimo to, že měla blízko k Jimmy Pageovi, Franku Zappovi, Jimi Hendrixovi a Jimu Morrisonovi, napsala knihu pamětí. Frank Zappa jí a čtyřem dalším slečnám pod názvem GTO's (Girls Together Outrageously) pomohl vydat desku Permanent Damage, která je pro mě výborná a neznám něco podobného. Mimo jiné, byla čtrnáct let manželkou Michaela Des Barres, který jí dal zajímavé příjmení, předtím se jmenovala Pamela Millerová. Po shlédnutí tohoto videa jsem si vzpomněl na skupinu Silverhead i jejího frontmana a začal se zajímat o jejich první dvě desky, které jsem si posléze koupil.
Úvodní píseň se jmenuje Hello New York. Big Apple bylo pro britské rockery velkou modlou, kam se chtěli dostat. Poměrně svižná skladba, ve které se blýskne sólem na saxofon Ian McDonald, který, mimo jiné, hrál v King Crimson. Michael Des Barres je, podle mě, výborný zpěvák a showman, jako herec měl k tomu blízko. More Than Your Mouth Can Hold (Více než tvoje huba může udržet), hezký název pro pěknou rockovou písničku, po které následuje pomalá skladba Only You. Nepíšu blues, protože to blues není, ale pěkně se na ní tancuje. Bright Light je poměrně tvrdá záležitost. Heavy Hammer se mi na této desce líbí nejvíc. Ještě bych vyzdvihl Rock Out Claudette Rock Out, This Ain't A Parody a titulní skladbu.
Baskytarista Nigel Harrison později hrál s Debbie Harry v americké skupině Blondie. Hudba, kterou Silverhead hrají, mi nejvíc připomíná Rolling Stones v té době. Deska16 And Savaged není žádné průkopnické dílo, ale příjemně se poslouchá a i po letech si ji rád pustím. Když bych měl hodnotit, tak je trochu slabší, než debutové album – dal bych jí lepší tři hvězdičky!
SKLADBY:
1. Hello New York /Des Barres/ 3:18
2. More Than Your Mouth Can Hold /Des Barres, Blunt/ 3:24
3. Only You /Des Barres, Davies/ 4:13
4. Bright Light /Des Barres/ 4:43
5. Heavy Hammer /Des Barres, Blunt, Davies/ 3:40
6. Cartoon Princess /Des Barres, Harrison/ 4:11
7. Rock Out Claudette Rock Out /Silverhead/ 3:30
8. This Ain't A Parody /Des Barres, Harrison, Blunt/ 3:21
9. 16 And Savaged /Silverhead/ 4:21
SESTAVA:
Michael Des Barres – vocals
Robbie Blunt – guitar, slide guitar
Rod Rook Davies – guitar, percussion, vocals
Nigel Harrison – bass guitar
Pete Thompson – drums, percussion, keyboards, vocals
+
John Bundrick Rabbit – keyboards
Ian McDonald – saxophone 
16 And Savaged
Silverhead
Hard Rock
Purple Records
1973
LP
9