V roce 1974 vydává legenda italského progrocku Quella Vecchia Locanda svou druhou studiovou desku Il Tempo Della Gioia. Je to bohužel zároveň poslední album této slavné skupiny a dle mého názoru je mnohem lepší než album předcházející. I když obě nahrávky se dočkaly na Progarchives vysokého hodnocení (5. dubna 2019 – 4,13 a 4,10 z pěti maximálně možných bodů). 
Vůbec by stálo za samostatnou úvahu zpracovat téma, proč tolik výborných (více známých i méně známých) italských kapel natočilo jen jedno nebo dvě alba. Samotného by mě to zajímalo. Jestli je někdo znalý těchto věcí a dokázal by podat jakéhokoli zdůvodnění, vysvětlení tohoto jevu, poprosil bych ho o ev. komentář.
Všech pět kompozic nacházejících se na této desce lze shrnout jako kombinaci baroka, romantismu, rocku a jazzu (např. nádherné jazzové pasáže ve skladbě Un Giorno, Un Amico). Vše je posluchači servírováno v podobě nepřekombinovaného (žádný syntetický emersonovský Moog zde neuslyšíte), vskutku úžasně namíchaného koktejlu. Tato fúze je více než nápaditá a vivaldovsky melodická hudba doslova dýchá emocemi. Dynamika se střídá, klávesy a nástroje používané spíš ve vážné hudbě jsou zde v popředí, kytary italsky v pozadí. Poměrně velkého množství silných hudebních nápadů se posluchač dočká v každé jednotlivé skladbě – členové Quella Vecchia Locanda jsou schopni vložit do jedné kompozice mnohem víc hudebně odlišných instrumentálních sól i v podstatě takových spíš miniskladeb, než je tomu běžné třeba u kapel anglických (např. úvodní Villa Doria Pamphili nebo Il Tempo Della Gioia). Což je pro Italy (hudebníky) dá se říct typické. Až mě tak napadá, jestli to není způsobeno jejich horkokrevností, tím, že tam tak praží sluníčko – Italové opravdu nevydrží u jednoho hudebního motivu dlouho ;-).
Toto album je podle mě zcela na úrovni neslavnějších britských progrockových opusů, aniž by skupina Quella Vecchia Locanda britskou hudební scénu jakkoli viditelně napodobovala. Jediné malé mínus, které mě napadá, je poměrně zaměnitelný hlasový projev (barva i způsob zpěvu mi připomínají jiné italské kapely).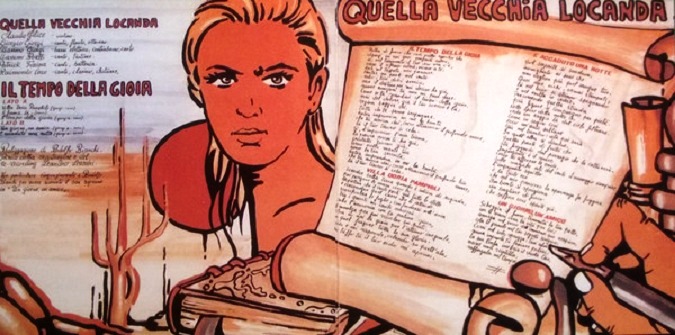 Opravdu mistrovské dílo italského symfonického rocku a natolik sofistikované, že se nejčastěji poslechem vracím (co se italského progresivního rocku týče) zejména k tomuto albu, a také k legendárním albům Banco del Mutuo Soccorso a mé vůbec nejoblíbenější italské progrockové kapely – Le Orme.
SKLADBY:
1. Villa Doria Pamphili (5:27)
2. A Forma Di (4:07)
3. Il Tempo Della Gioia (6:15)
4. Un Giorno, Un Amico (9:39)
5. È Accaduto Una Notte (8:16)
SESTAVA:
Giorgio Giorgi – lead vocals, flute, piccolo
Raimondo Maria Cocco – guitar, clarinet, vocals
Massimo Roselli – keyboards, vocals
Claudio Filice – violin
Massimo Giorgi – bass, contrabass, vocals
Patrick Traina – drums, percussion
+
Rodolfo Bianchi – soprano sax (4)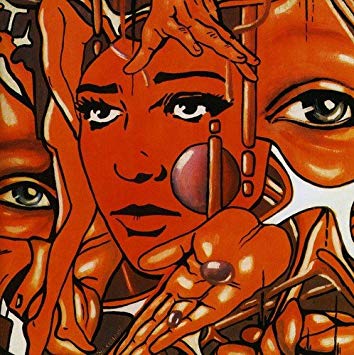 Il Tempo Della Gioia
Quella Vecchia Locanda
Prog Rock
RCA Italiana
1974
LP, CD
5