Keď sa hardrockové trio rozhodne, že to bude pražiť, akoby rok 1970 nikdy neskončil, je mi úplne jedno, že vydá debut hoci v roku 1976. Truth And Janey patrí do zástupu ráznych amerických zoskupení bez košatých diskografií. Zato nekompromisného nasrdeného rocku núkajú, koľko sa im na platňu vošlo.
Truth and Janey (názov je odvodený od albumu Jeffa Becka a priezviska gitaristu) pochádzala z Cedar Rapids v Iowe. V roku 1969 ju založili Billy Janey (gitara, spev), Steven Bock (basa, spev) a John Fillingsworth (bicie). Už v roku 1970 sa na bubeníckom poste zjavil Denis Bunce a kapela dostala definitívnu podobu, ktorej dominovala drsná hardrocková tvár. V roku 1972 jej vyšiel prvý singel Midnight Horseman/Under My Thumb, po ktorom nasledoval ďalší s názvom Straight Eight Pontiac/Around And Around. V roku 1976 sa kapele konečne podarilo vydať debutový album No Rest For The Wicked, ale následne sa niekoľkokrát rozpadla. Billy Janey si pridal stredné meno Lee a vydal sa na sólovú dráhu. Pod hlavičkou Truth And Janey vyšiel v roku 1977 album Just A little Bit Of Magic (niektoré zdroje uvádzajú rok 1979) a v roku 1991 (niektoré zdroje uvádzajú rok 1988) vyšiel bootleg Live 4/8/1976 zachytávajúci skupinu v roku 1976 v Dallase. V roku 2001 sa objavil oficiálne na CD pod názvom Erupts!. V roku 2019 sa zjavil ďalší album nevydaných vecí pod názvom Topeka Jam.
Priamočiara rytmika a prierazná gitara, Down The Road I Go prekvapuje premyslenou srdcervúcou vyhrávkou i zdvojenými spevmi. Melodicky vďačná je aj svieža skladba The Light. Blues od podlahy, to je I'm Ready, jasné, znalejší rozpoznajú klasiku od Willieho Dixona, avšak prevedenie je relatívne netuctové. Náznak kompozičných ambícií sa pretavil do dlhej kompozície s dvomi časťami Remember: A Child/Buildings Walls. Priam džezové rytmizovanie podstiela meditujúcu gitaru, pokojné pasáže striedajú tie nepokojné, rozhodne sa tomu nedá uprieť snaha i celková príťažlivosť. Jasné, že prevažne to ťažkotonážne rockuje. Spevná titulka No Rest For The Wicked má v sebe nepokoja ako ústav neurotických chorôb, reže ako chirurg vo švungu a robí česť štýlu, ktorý prezentuje. Zrazu sa ozve akustická gitara, ale It's All Above Us je o niečom inom. Ráznom. Rozjašená skladba Ain't No Tellin' využíva bubeníka aj na to, aby mlátil do nejakých kovových perkusií, hardrockový kabát to však rozhodne neobráti. Na konci sa ešte zlovestne zahaluzí v rámci príspevku My Mind, aby poslucháč nenadobudol dojem, že počúval nejakú selanku, čím album dostáva správnu bodku.
Že sa gitarista rád počúva, je jasné z priložených koncertných bonusov. Dlhočizné gitarové sóla podčiarkuje nekompromisná rachotiaca rytmika a vražedný zvuk, ktorý by netopierom a hifistom spôsobil stratu orientácie, čo by mohlo viesť aj k ujme na živote. Pätica skladieb ničím neprekvapuje, jednoducho si to rachotí a je jedno, či sa to volá Birth Of The Heart, Hard Road, As I Am, Tunnel Of Tomorrow, One Down One To Go alebo inak.
Takéto dielka milujem.
(upravené, pôvodne zverejnené na progboarde)
Skladby:
Down The Road I Go 3:58
The Light 5:41
I'm Ready 3:28
Remember: A Child/Building Walls 9:03
No Rest For The Wicked 4:46
It's All Above Us 4:23
Ain't No Tellin' 3:36
My Mind 5:53
Birth Of The Heart (live bonus) 8:50
Hard Road (live bonus) 5:25
As I Am (live bonus) 5:03
Tunnel Of Tomorrow (live bonus) 7:42
One Down One To Go (live bonus) 4:41
Zostava:
Billy Janey: gitara, spev
Steven Bock: basa, spev
Denis Bunce: bicie, spev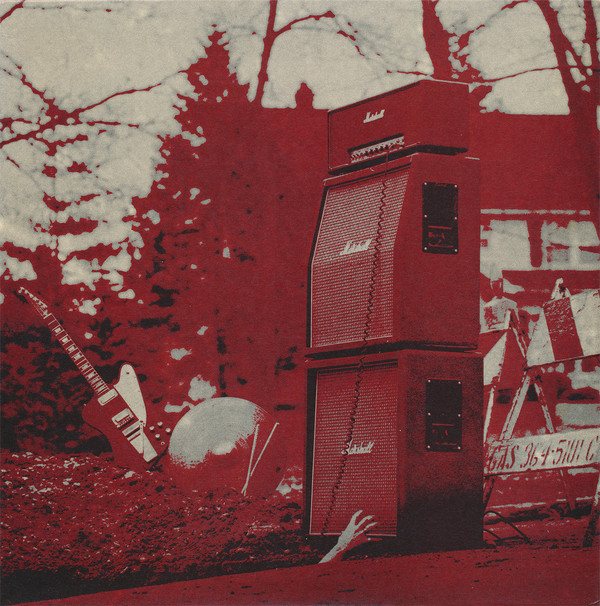 No Rest For The Wicked
Truth and Janey
hard rock
Montross Records
1976
CD (Recession, 1994)
8+5