Předchozí:
Díl 1. – předmluva
Díl 2. – ART/PROG
Díl 3. – TALOŠI
RETRO ROCK ANEB BIGBÍT
Atraktivní kategorie – retro všeho (rockového) druhu. Český výraz bigbít je výstižný. Určitě se sem zatoulá pár kousků, co by patřily taky do škatulky STONER nebo ART, jenže ono se to prolíná… 
– – –
***** BOMBY
ALL THEM WITCHES -18- ATW [▪DR8▪] *****

Vloni potěšili, letos potěšili. Nyní trio (dříve kvartet) z Nashville, Tennessee. Současná deska je podmanivá, více rozevlátá, než předchozí. Je znát vývoj kapely, mají ohromný potenciál, který dokážou citlivě (v rámci stylu) předat dál. Každá skladba má svojskou atmosféru, některé jsou až ultimátní. Jestli je dnes všechno retro, tohle je ultra retro, co netrpí ani pózou, ani trendy polevou. Poslech jejich muziky nechává posluchače prohněteného silnýma heavy rukama čisté rockařiny, v níž mají místo blues, hard rock, špetka country, jižárna, drsné melodie a úlomky stonerové duše. Více Zeppelínovské esence, než u některých jejich opičích epigonů.
RING VAN MOBIUS -18- Past The Evening Sun [▪DR10▪] *****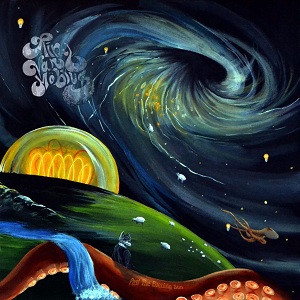 Tohle je TO album. Číslo 1 roku 2018.
Ze zástupů retro kapel, tito Norové vyčuhují díky zcela uvěřitelné atmosféře i produkci. Na rozdíl od nejmenovaných GVF jejich muzika netrpí trapným trendy kopírováním, ani tupým moderním placatým zvukem. Prostě vše opravdu dotaženo do detailu, se spoustou vlastních nápadů. Mellotron si podává ruku s Hammondem, kompozice jsou živočišně promakané, žádný akademizmus. Bašta na hóóódně poslechů, než se objeví všechny chutě. Po čase přímo ohromující a zrající.
TUSMØRKE -18- Fjernsyn i Farver [▪DR8▪] *****
Boží palba! Nahráváno 2015-2017, obsaženy jsou i dříve složené kousky. Tvrdá norština připomíná temné zaříkávání. Místy evokují hrubší tvář MAJOR PARKINSON. Zavile starodávná muzika zavánějící krautrockovou šouplostí. Promakaná, tady tvůrčí proces valil naplno, emoce, síla! Dost nepřístupná, ale to se poddá.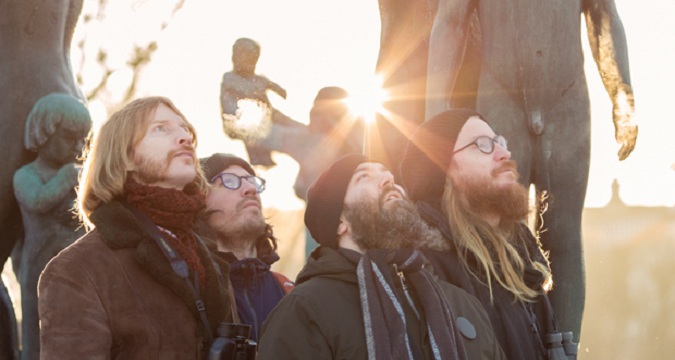 VÆRKET -18- Young Again [▪DR7▪] *****
Dánové. V něčem připomínají TUSMØRKE, nejspíš tou flétnou v kombinaci s těžkou starodávnou psychedelií. Je to podobná retrográdní zhulenina. A podobně skvělá. Větší instrumentální pestrost, trumpety skvěle řežou, se vším si bohatě vyhráli. Každý nástroj až kakofonicky exceluje. Celek tvoří hutnou a koncentrovanou krásu.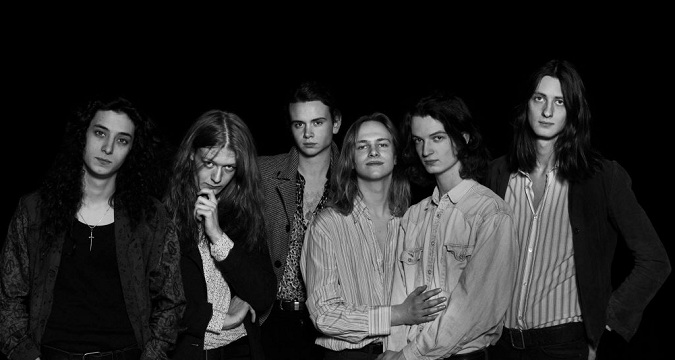 – – –
**** skoro BOMBY
ABRAMIS BRAMA -18- Tusen År [▪DR7▪] ****
Švédi, co hrají už od 97. Hráli mix různorodých rockových žánrů, dnes to na sedmém albu vykrystalizovalo do heavyrocku se zemitým  feelingem začátku 70. let. Podávají to svojí tvorbou velmi přirozeně, čemuž napomáhá fakt, že zpívají švédsky. A rodná řeč, to je spád, plynulost a spontaneita, důležité aspekty poslechuhodné muziky. Společně s vysoce kvalitně provedenými skladbami činí album vynikajícím zážitkem.
BIRTH OF JOY -18- Hyper Focus [▪DR9▪] ****
Holandsko, Utrecht. Zábavný kytarový rock se správnou porcí Hammondů. Briskní retro s občasnými erupcemi parádních nápadů. Pestrá kanonáda až ohňostroj. Hýří nápady, ale mají to pod kontrolou. Mazec! Hyper Focus, to sedí.
CRYPT TRIP -18- Rootstock [▪DR8▪] ****
Texas. Retro blues rock, stojící někde mezi COLOSSEUM a CREAM. Prvky rozevlátého jazzrocku nezakrývají hard rockovou zemitost. Dlouhé instrumentální pasáže, perfektně sednoucí zpěv připomíná N.Simpera. Vůbec, celkově lze přirovnat k DEEP PURPLE Mk.I.
DEATH ALLEY -18- Superbia [▪DR10▪] ****
Nizozemí. Trochu odlehčený a rozverný stoneroidní hard rock. Trochu MOTORHEAD, trochu heavy progressive, trochu proto metal. Našlápnutá a naostřená muzika s velice dobrým zvukem. Dravý zpěv, výborně vystavěné kompozice. Perfektní kytarová práce. Velmi zábavné.
FREEKS, The -18- Crazy World [▪DR9▪] ****
Skvělý nářezový heavy bigbít z Los Angeles. Prvky psychedelie, sevřené a zavilé skladby. Žádný art, ale v celkovém dojmu hodně vysoce umělecký zážitek. Doslova cákající energie, to se nedá udělat jen jako, to musíte opravdu mít. Vydávají u italských Heavy Psych Sounds Records, zajímavé.
HAZY SEA -18- Cargo Incognito [▪DR9▪] ****
Pulsující a jiskrný instrumentální rock z Řecka. Vynikající výkony všech hudebníků, našlápnutá muzika svádí k funky běsnění, přičemž vlivů je tam hromada. Country, psychedelie, big beat, blues, desert, a další si podávají ruce ve skočných skladbách. Moooc příjemné. i když beze zpěvu, vyprávějí nádherné příběhy..
CHURCH OF THE COSMIC SKULL -18- Science Fiction [▪DR9▪] ****
Po velmi nadějném debutu z roku 2016 pokračování ukázalo, že tito Angláni zvládají svůj retro bluesy/stoner s velkou grácií. Co skladba, to znamenitý kousek parádní rockové muziky, bez ohledu na to, z jakých ingrediencí jej zrovna sestavili. Písně nejsou jednotvárné, spoustu práce obstarávají sbory na pozadí psychedelických kláves a fuzzy kytar s řádně skalní rytmikou. Melodie, atmosféra, nostalgie, všudypřítomný sci-fi opar, to jsou atributy tohoto vyspělého díla. Skoro 5*.
LARSON, Craig -18- Said Levels [▪DR10▪] ****
Odlehčený blues rock s příměsí country, southern music a pouštní ospalosti. Muzika, která se dá pouštět pořád dokola, a pořád nevíš, co je na ní tak fascinujícího. Ta retro obyčejnost?
LOCKHEARTS, The -18- Americana Doom Fuzz [▪DR7▪] ****
Dobrej název. Akorát že kapela není z Ameriky, ale z Austrálie, a v jejich muzice nenajdete ani doom, ani fuzz. Je to asi i dobře, protože takhle hrají old school hard rock, kdy lze slyšet psychedelické Zeppelíny, jižanský šmrnc blues&country, šedesátkovou rockovou melodiku, s nepřeslechnutelnou inspirací hudebními postupy té doby. A pořádný flákanec vlastního talentu, invence, i průbojnosti, což je pro mne nejcennější zboží. Slyšet je tam možné všechno, AEROSMITH, BLACK CROWES, a další heavy melodiky.
LT PAGE -18- Snapshots [▪DR7▪] ****
Psychedelickým rockem silně ovlivněný multiinstrumentalista ze státu Washington, jinde zase uvádí Oregon, což je hned vedle na západě USA. Některé skladby jsou chytlavě hippie romantické, jiné hodně vzdušné, s velmi uvěřitelnou atmosférou. Retro v nejlepším slova smyslu.
LUCIFER – Lucifer II [▪DR7▪] ****
Jakže to bylo? FFOBR? Asi jo, a povedenej. Klasický produkt retro vlny s komprimovaným zvukem, skvělými skladbami (LP je nutnost) a stylově se kroutícími protagonisty. Muzika je parádní, bez příkras, přímočará, atavistická, plná drsné mystické melodiky, nenudí, baví, jede. Pozitivum – normální délka.
NAXATRAS -18- III [▪DR9▪] ****
Nevěděl jsem, že Řecko se nachází v psychedelickém vesmíru. Tedy alespoň tito tři mimozemšťané do něj patří. Splétají nitky náměsíčných holografických přeludů se zvonivou kytarou a dávají jim čtvrtou dimenzi. Motivy se přelévají jako duny na poušti. Čarovná desert rocková fata morgana.
OZONE MAMA -18- Cosmos Calling [▪DR8▪] ****
Až CREAMovsky bluesový stoner z Kalifornie. Pouštní retro hrnou v sympatických skladbách s vynikajícím zpěvem a zemitým feelingem. Pro staromilce, kteří hledají chutně a vkusně okořeněný bluesrock jako stvořené.
ROGUE TONES, The -18- Black Sheep [▪DR9▪] ****
Alternativní southern country rock z Atlanty. Multižánrové koření, vyhranost a nepopiratelný talent z toho tvoří muzičku vhodnou na poslech. Pohodovka, co má myšlenku, není triviální a obsahuje spoustu dobře nadávkovaných nálad. Výborný zpěvák.
THEM MOOSE RUSH -18- Don't Pick Your Noise [▪DR8▪] ****
Fajný odvázaný retro bigboš z Chorvatska, s ženským zpěvem. Vytvářejí zvučné melodie v dobře našprajcovaných skladbách, kde tryská energie a dravá radost. Takových spolků je docela dost, ale tito mají v sobě talent, jehož působení se nedá přeslechnout. Převelice povedená věc.
WOODEN SHJIPS -18- V. [▪DR8▪] ****
Psychedelic hypnotic space z USA. Pozdně hippie vibrace se mísí s marihuanovým popelem. Nekonečné ornamenty vykreslují zacyklená echa saxofonových hejn a kytarových rojů špikovaných hammondovskými kopími. Je to jako ve snu, chceš utýct, ale nohy váznou. Pak zjistíš, že to není sen… Skladba In The Fall – basa z Keep On Moving?
WOODWOLF -18- Golden Road [▪DR6▪] ****
Duo z Quebecu. Hardrock s naprosto omamnými prvky stoneru a psycho blues, celé je to takové mystické, bažinaté, jako sludge. I když shit zvuk, tak se to poslouchá náramně.
VESPERO -18- Hollow Moon [▪DR8▪] ****
Rusáci. Psychedelické hard vypalovačky, co jsou sice bez zpěvu, ale řádně valící se kupředu. Přicházejí pasáže, které člověka nutí trhat sebou v rytmu, za nimi zase pasáže, co ho odnášejí do kosmu. Dobrá grupa, s přesahem do avantgardy s housličkami a saxofonem.
SVVAMP -18- Svvamp 2 [▪DR8▪] ****
Dobrej bluesrockovej záchvat ze Švédska. Doporučuju všem, co si myslí, že dnešní hudba nemůže znít autenticky retro, nebo co za retro považují různé vřeštící opičáky. Kdepak. Tihle hrají bluesovou tíživost s lehkostí, a předestírají nám celou tu emocionální paletu ve všech jejích barvách. Bez pozlátka, umělých přísad a elektronických prznítek. 35 minut nefalšovaného obejmutí medvědem, mlask.
– – –
*** dobrý, ALE…
BESVÄRJELSEN -18- Vallmo [▪DR10▪] ***
Švédský ansámbl, co kombinuje temnou stránku sedmdesátek a zalévá to vydatně sludge alternativní omáčkou. To spolu s ženským zpěvem činí z jejich hudby nadprůměrný produkt, kterému ale cosi chybí, aby se dostal výše. Jenže to "cosi" je právě nedostatkové zboží napříč dekádami, tak se na ně nezlobím, a poslouchám je s jistým potěšením i tak.
BLÅ LOTUS -18- Tube Alloys [▪DR10▪] ***
Další retro ze Švédska, se správně zahuhlošeným macatým hammondím zvukem. Pro mocné využití kláves s prehistorickým zvukem připomenou The NICE. Zpěv – Lake s příšerným elektronickým efektem, škoda. Jinak, trochu těžkoprdelaté, ale poslouchatelné
BUBBLE BONES -18- The Howl [▪DR9▪] ***
Přitvrzený rockec ze Španělska. Něco mezi blues rockem a současným pub ska rozverným bigbítem. Dobrá odreagovačka, jinak ale na hranici nechat/nenechat
DEEP SPACE DESTRUCTORS -18- Visions From The Void [▪DR9▪] ***
Trio z Oulu, Finsko. Hrají halucinogenní psychedelic space rock. Nic, co by tu ještě nebylo, ale pěkně mají vše provedené, nic se nepříčí, fajn muzička. Vysoký standard, 3,5*.
ELECTRIC CITIZEN -18- Helltown [▪DR7▪] ***
Ostře nabroušený FFOBR z Cincinnati, Ohio. Působivé a pořádně horké zboží. Než jako blues rock by se dali spíše přiřadit k různým proto metalovým bandům, co působily na přelomu 70/80 let v anglo americké kultuře. Docela dobrej odvaz.
FUNGUS HILL -18- Cosmic Construction On Proxima B [▪DR10▪] ***
Zmatená roztěkaná podivnost ze Švédska. Je to tedy jakože bigbít, ale fakt divnej. Hodně psycho bigbít, cosmic soft stoner, hippie retro. Koncepční dílo, sci-fi béčkový muzikál. Atmosféra rozevlátá všemi směry, jako blouznivý sen po tripu.
GREEN SEAGULL -18- Scarlet Fever [▪DR8▪] ***
Staromilská sunshine psychedelie s občasnými názvuky popu (styl ZOMBIES), Anglie z toho je slyšet v každé notě. Méně výrazné, slyšitelně retro vintage, někdy hraničící s roztomilou naivitou. Je to divný, ale slyším tam cosi skandinávského.
RETROTECH -18- Destiny [▪DR8▪] ***
Postarší Amíci z Colorada, co si hrají pro radost obyčejný rock. Velmi osvěžující, trošku dýchavičné, ale milé.
RIND -18- Strange Birds [▪DR8▪] ***
Los bandos from Ohios… Rockec, plná nůše skvělých melodií, něčím mi připomínají GYPSY KYSS. Příjemný a spontánní odvaz, zároveň je v tom kus umění, což oceňuji. Tupé dupárny mi lezou krkem (TNFO), tohle je jiný kafe. 3,5*
RITUAL KING -18- Earthrise (EP) [▪DR8▪] ***
Našlápnutý hardrockový bigbít z Manchesteru. Hodně retro, bez výrazných nápadů, ale zahraný s nasazením a energií. Příjemná čtvrthodinka. Skvělý zpěvák.
RYMDSTYRELSEN -18- Space Is Cold [▪DR11▪] ***
Space psych rock ze Švédska. Pěkně retro udělaný. 3 skladby betelný, 3 slabší, jedno neutrální intro. Jakoby sesbírali různé nepovedené pokusy a k nim natočili pár solidních skladeb. Nebo naopak. Celkově lepší průměr, ale s několika silnými momenty, díky kterým to stojí za to.
SHADOW LIZZARDS, The -18- The Shadow Lizzards [▪DR6▪] ***
Prostě dobrej retro bigbít. Trio z Německa. Zvuk je podělanej zvláštním způsobem. Nejhorší clipping a distorze je na hammondech a kytarách. Bicí jsou téměř čisté. Fakt, unikát. Heavy psychedelic rock, velmi zemité a působivé. Chci to z desky!
SPIDERS -18- Killer Machine [▪DR9▪] ***
Bigbítová dupárna s tak akorát drsným dámským zpěvem. Šlape to, sype to, retro jako buldok. Švédská oddechovka pro dobrou náladu. Moc se s tím nepářou, pro svůj talent napsat odsýpající chytlavé skladby (jak tohle sousloví nesnáším, ale sem se hodí) se dají poslouchat opakovaně s potěšením.
TURTLE SKULL -18- Turtle Skull [▪DR8▪] ***
Sydney. Psycho hippie fuzzy kytarové desert space, co je občas mysticky monotónní, a občas jen monotónní. Umí zahrát dobré melodie spojené se zaříkávacími rytmy. Skřípe a vrže jim to pěkně. Dobrá práce s vokály. Škoda občasných hluchých míst. 3-4*
– – –
Pamětihodná NEPOVEDENOST, tentokrát jen jedna, zato exemplární
GRETA VAN FLEET -18- Anthem Of The Peaceful Army
CD [▪DR6▪] *
Prej LED ZEPPELIN retro. Nevím teda nic o tom, že by starý kapely někomu řezaly uši zprasenou dynamikou. Tohle je anti retro, typický trendy shit. Pokračovatelé LZ? Leda tak pro polohluchýho Neználka. Pimprlová taškařice loutek navlečených do kostýmů a přihlouple parodujících jednu z nejlepších kapel historie, nic víc. Prachobyčejný kýč, na který spousta lidí naletělo.
LP [▪DR12▪] **
První skladba je skvělá. Pak je to prudký propad, a až na výjimky opičí bída. Korunovaná podělaným zvukem, nebýt vinyl ripu, nelze vůbec poslouchat. Tři čtvrtiny desky naplnili hloupou pózou, trapné retro z comixu, co si jen na něco komediantsky hraje. Retroslátanin vzniká hodně, tahle mezi těch pár dobrých nepatří. Naopak, jde o ukázku, jak se to dělá špatně. Mediální úspěch na tom nic nemění. Populární cvičené opičky. Vřešťan místo zpěváka, hnus.