No ty vole, povedlo se jim to, fakžejo. Honba za nedeformovaným zvukem hudby, který zbytečně netrýzní sluchovody, je moje umanutost. Z této estetické zásady neslevuji. Tudíž, mnohé nahrávky jsou tak pro mne diskvalifikovány již na startu. Červený praporek a jdeš domů. Jsou kapely, které přesvědčují, že umějí dělat nejenom vytříbenou hudbu, ale rozhodly se ani se zvukem nehazardovat. Protože, pokud svoji muziku myslí vážně, měly by se zajímat o všechno, co s ní souvisí. Jít s dobou a být moderní, to pro ně neznamená nechat se vláčet všemožnými trendy. Pokud se potká talent i soudnost, dává vzniknout znamenitým uměleckým produktům. Pak jsou tady ty druhé kapely. Ty ostatní, kde se potkala nabubřelost s bezuzdou neomaleností.
Každá novinka osvědčeného interpreta mne vhání mezi ozubená kola. Jedno má na sobě v oceli vyrytý nápis "Očekávání". Druhé "Tolerance". Třetí "Náročnost", čtvrté "Výzva". Jsem mezi ně vhozen, drtí mne svými zuby, jak se neúprosně točí. Na konci poslechu vypadávám z jejich soukolí řádně potrhán, ohlodán a semlet. Nu což, jsem tomu rád, tak má vypadat opravdový posluchačský zážitek. Jak se jím necháš vtáhnout, jsi mu vydán a můžeš jen sledovat, co s tebou udělá. Jaké pocity, bolesti a zranění způsobí. Protože Hudba, to je ohromná síla, jejíž duchovní moc se rovná účinkům všech lidských vynálezů. Některé oblažují, jiné naopak způsobují genocidu nitra. Tentokrát jsem u toho poslechu málem bídně pošel, a to jsem už slyšel hodně.
Kdysi dávno jsem žil v přesvědčení, že lze posluchače trýznit jen špatnou hudbou. Způsobů, jak být špatné, má umění nepřeberně a jsou relativně snadné, proto je většina špatná. Těch cest, jak být dobrým až vynikajícím skladatelem a interpretem je také nekonečně, jen jejich dosažení není dáno zdaleka každému. Jako by ale tato překážka nestačila, daří se kazit hudbu dalšími vlivy. Například politickou, či ideologickou angažovaností. Nebo, a to je výsada současné doby, rutinním prasením zvuku. Po pravdě, nepředstavitelně strašlivým prasením zvuku v mnoha variantách. Chrochty, chrochty..!
Asi si pamatujete monofonní kazeťáky, umělohmotné cihličky s uchem, co na začátku 80. let měli jen ti největší borci. Bylo na nich fantastické, že se daly přenášet. Mohl jsi ozvučit mejdan, piknik, leháro na pláži, vzít je do školy (s rizikem zabavení), prostě mobilní zařízení, první svého druhu. Jejich výkon byl nula nula nic, a tak se kolečko hlasitosti vytočilo na doraz. Cihlička chrchlala, chroptěla, škrčela, zalykala se, zadušeně vyhřeznutý repráček vibroval za meze svých fyzikálních schopností. Naprosto nesrozumitelná muzika skrytá v tom zběsilém drkotání splašeného kafemlejnku sice zanikala, ale nebyla podstatná. Šlo hlavně o decibely. Co nejvíc z nebohé cihličky vyždímat.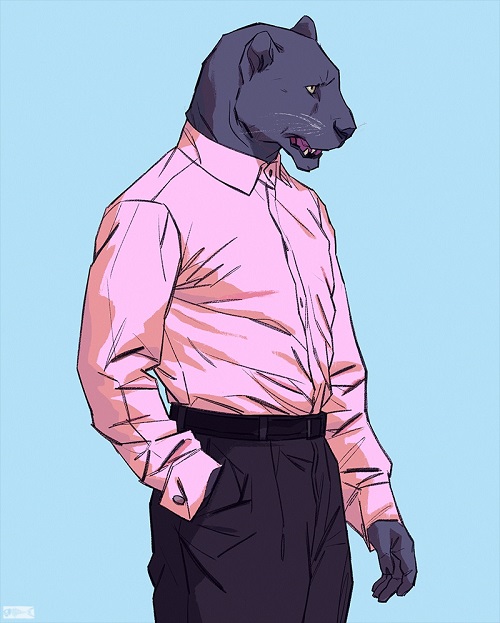 Přesně tato akustická zkušenost mi vytanula na mysli při poslechu novinky PAIN OF SALVATION. Už předchozí deska byla zvukově zprzněná, ovšem zcela standardním způsobem, který ničím nepřekvapil. Hudebně se mi celkem líbila, tak jsem se občas k poslechu odhodlal. Za cenu porušení všech vlastních estetických zásad jsem si ty skladby masochisticky užíval. Au. S pocitem, že hůř být nemůže, skladby většinou spresované do DR5/6 o moc víc pokazit nejde, jsem je bral na milost. Omyl. Mea Culpa, mea maxima culpa. Jde to, a jde to naschvál, jako by se soutěžilo, kdo má víc smradlavou silážní jámu.
Existují programy, které dokáží z totálně rozdrceného zvuku ex-post vytáhnout špičky a tak jejich číselná hodnota DR je vysoká. Všechny smrduté atributy prohnile zaleželého zvuku v rozkladu však zůstávají zachovány. Rozladěné rádio hozené do míchačky se štěrkobetonem jim je estetickým předobrazem. Pumpující rozpatlaný chrčivý zvuk s totálně rozdrceným prostorem i nástroji umlátil nejdříve sám sebe a pak posluchače. Peklo i z ntb, i v autě, i z mobilu. Zažil jsem dosud takovou nahrávku jen jednou, u jedné experimentální japonské noise skupiny, kdy zvuky elektronických disonančních šumů byly pracovní metodou. Podruhé teď.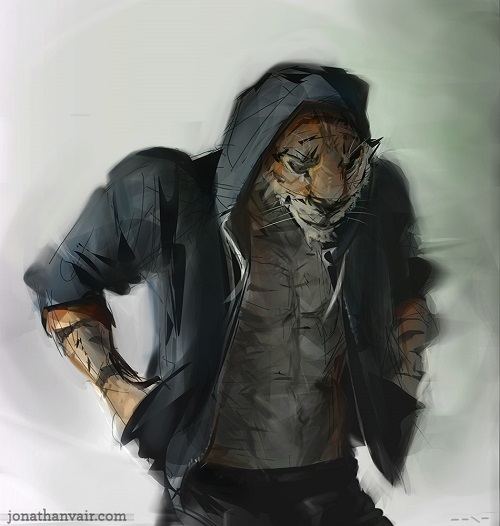 Nejdřív jsem myslel, že se někdo spletl. Ale taková kupa sraček se na jednu hromadu nedostala náhodou. Myslím, že je to úmysl. Že si z nás dělají prdel. Že si povšimnuli magorů, jako jsem já, co hledají dobrý zvuk, a jako jednu z pomůcek používají DR. Tak udělali nahrávku zvukově co možná nejhorší, ale softwarově jí naroubovali vysokou hodnotu DR. On se někdo chytí. OK, beru, povedlo se vám ukázat, co už dávno víme. Tedy, že zvuk se dá podělat mnoha různými způsoby. No ty vole, dokázali jste, že všechno může být ještě horší, fakt vám to věřím. Nedík. Moc pěkně jste to udělali. Takovou hromadu exkrementů vypotit, to by vám mohl i DJ Kejda závidět. Dokázali neuvěřitelné. Vskutku neuvěřitelně geniální, musím dodat, tady to sedí. Napodobili moderní technikou zvuk chrchlající cihličky. Potlesk! Z pomletého hovězího uplácali zpátky figurku krávy, a tuto hnijící oslizlou masu masa nazvali hrdě – Panther. Pan tér, to zní tvrdě a drsně. Nechoďte blíž, je černý, protože se hemží mouchami. Svojí obludnou ohavností dalece překonali i megaprůser letošního roku, tedy Ozzyho výměšek Ordinary Man.
Prý je někde v tom odpadu z jatek zahrabána kobliha. Kontaminovaná sajrajtem, děkuji nechci. Je tam prý taky někde muzika. Sorry, jako by nebyla. Těch pár PAIN OF SALVATION klišé propasírovaných centrifugou za zmínku nestojí. Pokud tuto kupu hnijícího masošrotu z kafilérie někdo hodlá konzumovat, je na diagnózu. Nechutný produkt opravdu překročil hranice mojí náročnosti, očekávání, tolerance, i ochoty přijímat výzvu. Tohle je tak špatný, až je to jen a jedině špatný. Ani jako srandu to neberu. Poctivě několikrát poslechnuto, vydržel jsem až na hranici vomitingu. Buď je kapela již ultimátně dementní, nebo se nám jen pustě vysmívá. Hošani, vytahuji růžový praporek, diskvalifikuji váš poblijón spláchnutím do septiku, kam tenhle Panther jedině patří.
Hodnotím jako vrcholně špatnou nahrávku. Zvuk i hudba – NULA. Kde se tady kua dává nua?
01. Accelerator – 05:31
02. Unfuture – 06:46
03. Restless Boy – 03:34
04. Wait – 07:05
05. Keen To A Fault – 06:01
06. Fur – 01:34
07. Panther – 04:12
08. Species – 05:18
09. Icon – 13:31
Total 53:32
Dynamic range – DR10
Panther
Pain Of Salvation
Metal
Inside Out Music
2020
Hi-Res
9