Dvadsať mesiacov po vydaní debutu prišli Perfect Beings opäť s kožou na trh. S albumom, ktorý oficiálne nesie označenie, ako onehdy jeho preslávený predchodca od Led Zeppelin. Už grafický dizajn obalu vytvára kontinuitu – obrázok slnečnej koróny, prekrytej zatmením, je tentoraz nahradený plne žiariacim kotúčom Slnka, nepriama to symbolika, že aj kvalitatívna úroveň ich hudobného materiálu sa posunula ešte o nejaký level vyššie.
"Dvojka" na relatívne úspornom priestore, no s nepochybne efektívne využitým časom (oficiálny nosič má pod 50 minút), obsahuje obdobne ako debut desať songov, aj keď tretia v poradí, Samsara, je v skutočnosti predovšetkým klávesovým intermezzom pred jedinou dlhšou epickou kompozíciou a pravdepodobne zlatým klincom albumu, suitou The Love Inside…
Ale po poradí…
Hlas kukučkových hodín otvára neformálnu poctu legende Yes (už zase) v prológu Mar Del Fuego (Ohňové more), venovanú najskôr obdobiu éry Tales From Topographic Oceans. Razantný klávesový nástup a následne Howe_ovské gitarové vyhrávky a Squire_ovsky duniaca basa prechádzajú plynule do krátkej spievanej pasáže za doprovodu klavíru a flauty v pozadí. Cryogenia je relatívne pokojný a ešte nie zásadne výrazný song so zasneným spevom Ryana Hurtgena, avšak už s vokálnou evokáciou Paula McCartneyho.
Spomínané jeden a pol minútové prelúdium Samsara je však predohrou ku skutočnému majstrovskému dielu: The Love Inside. Predstavte si, že sme v paralelnom svete, alebo alternatívnej realite. "Yes" v zložení Steve Howe, Chris Squire, Patrick Moraz (radšej on, ako pompézny Rick Wakeman, kvôli predsa len výrazne ostrejším a jazzovejšie ladeným klávesom Jesse Nasona vo vygradovanej časti kompozície), trebárs Alan White a Paul McCartney za mikrofónom. Takto nejako by znel jeden z vrcholných eposov tejto fiktívnej kapely s ich tradičnou aranžérskou dramaturgiou A-B-A', teda úvodná spievaná pasáž, dramaticky stupňovaná inštrumentálna časť a opäť návrat ku spievanej pasáži s mierne modifikovaným nosným motívom a posolstvom z úvodu.
Skutočná sila Perfect Beings je však aj v bežnom rozmere (prog)rockovej kompozície. Volcanic Streams, pre mňa asi najhypnotickejšia záležitosť od tejto kapely vôbec, je v skutočnosti geniálne jednoduchý song. Prvá jeho časť je klavírny gradovaný, nepokojný, až zlovestný motív, ktorý sa nenúteným gitarovým vstupom veľmi plynulo v polovici zlomí do efektne spievanej povznášajúcej časti druhej.
The Yard akoby vypadol z niektorého sólového albumu Paula McCartneyho. Johannes Luley tu však v závere vystrihne úchvatné gitarové sólo, na ktoré by bol nepochybne hrdý aj sám Pat Metheny, jeho druhý výrazný vzor mimo Steve Howea.
Aj na tomto albume si Perfect Beings neodpustili exkurziu do 80. rokov na európskej scéne. Razantná basa Johna Taylora, rezonujúca gitara Andyho Taylora, rozšafný a trochu afektovaný spev Simona Le Bona – to sú Duran Duran, ako vyšití z obdobia ich najväčšej slávy v skladbičke Go. Steve Hogarth a jeho H-Band nám zase predvedú ukážku z typického frázovania v krásne ubolenej, lyrickej kompozícii Rivermaker. Ryan Hurtgen tu oduševneným hlasom presvedčivo dokazuje, že sa môže smelo rovnať aj tejto speváckej ikone progresívneho rocku.
Cause And Effect radšej nebudem porovnávať s nijakým fiktívnym hudobným vzorom, je to jeden z osobitých klenotov tejto kapely. V štandardnej stopáži skladby sa toho deje skutočne celkom dosť (s yesovským jamovaním Howe/Squire uprostred) a záverečná excentrická Morazovská pasáž Jesse Nasona na klávesách pôsobí nádherne kontrastne v protipóle s upokojujúcim spevom Ryana Hurtgena.
Epilóg The Trill Seeker má atmosféru toho najlepšieho z klasickej tvorby Davida Sylviana v ľahko melancholickom opare s hosťujúcou speváčkou v záverečnom refréne spolu s Ryanom. Z dramaturgického aspektu je skvelým ťahom istého upokojenia a uvoľnenia na záver skutočne dynamického, štylisticky rozmanitého a variabilného albumu.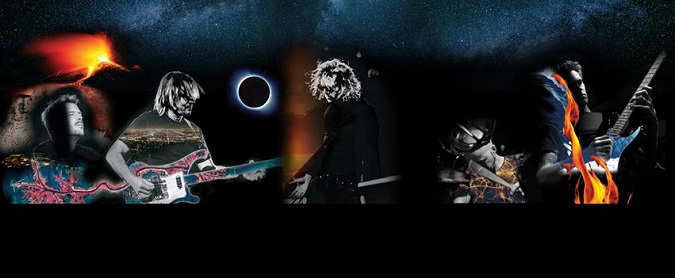 Výraznou črtou Perfect Beings (mimo nesporných inštrumentálnych schopností všetkých členov skupiny) je sila melódie. Druhý album tejto pätice z Californie nie je ani formálne koncepčný a mimo The Love Inside neobsahuje žiadnu dlhšiu epickú suitu. Títo erudovaní hudobníci s nenútenou ľahkosťou kombinujú ingrediencie britského art rocku (samozrejme predovšetkým Yes), inteligentného popu a jemné náznaky jazzu a aspoň dosiaľ si nepotrebovali dokazovať svoje kvality komplikovane štruktúrovanými mega skladbami, kde by to mohli potenciálne nasmerovať, aj keď na to celkom evidentne majú.
Veľa skladateľského a aranžérskeho priestoru na "dvojke" dostal spevák, textár, klavírista a skladateľ Ryan Hurtgen a pôvodnú dominanciu Johannesa Luleya tentokrát minimálne vyrovnal. Jeho príjemný (zamatový) tenor dokazuje, že hranice jeho možností nie sú zďaleka vyčerpané, v pozitívnom zmysle slova je to spevácky chameleón.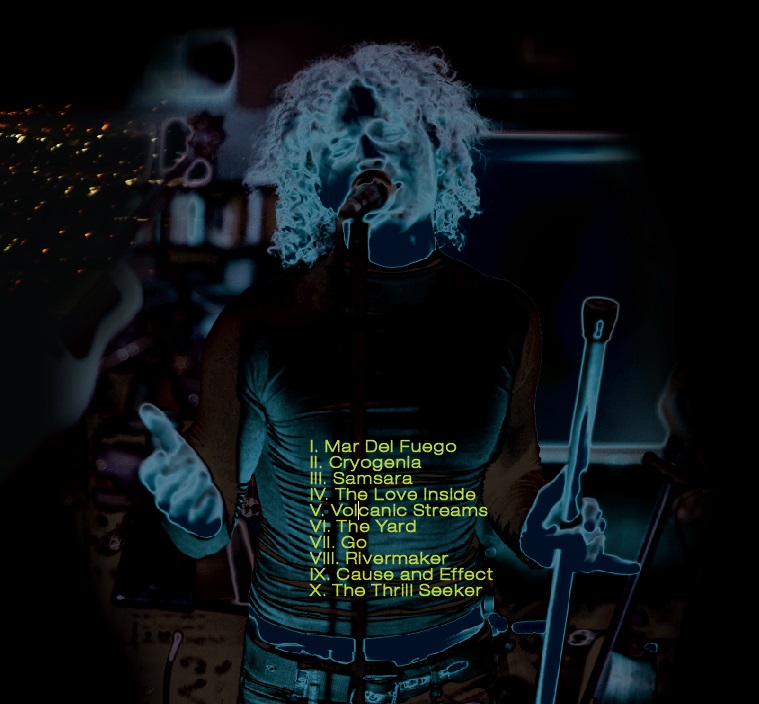 Osobne mám pri počúvaní tohto albumu veľmi dobrý pocit aj z klávesáka Jesse Nasona, z tých Morazovsko výrazných, ale aj v pozadí hraných, podfarbujúcich plôch. Rytmickej sekcii Dicki Fliszar/Chris Tristram niet vôbec čo vytknúť. Budem sa opakovať, ale Tristam a Luley sú skutočne novodobá inkarnácia legendárneho tandemu Squire/Howe. Dokonalé Bytosti sú v nekonečnej záplave novodobých, progresívny rock v rôznych podobách a modifikáciách hrajúcich skupín mojím pohľadom niečím vysoko nadpriemerným, ak už nie výnimočným…
SKLADBY:
01. Mar del Fuego (4:22)
02. Cryogenia (3:49)
03. Samsara (1:36)
04. The Love Inside (8:52)
05. Volcanic Streams (5:55)
06. The Yard (5:27)
07. Go (4:49)
08. Rivermaker (5:08)
09. Cause and Effect (5:12)
10. The Thrill Seeker (4:38)
ZOSTAVA:
Ryan Hurtgen – vocals
Johannes Luley – guitars, composer & producer
Jesse Nason – keyboards, backing vocals
Chris Tristram – bass
Dicki Fliszar – drums
II
Perfect Beings
Prog Rock
MySonicTemple
2015
CD
10