Tato recenze bude neveselá a truchlivá. Taky krátká bude. To se stala taková nepěkná věc. Další sdružení léty prověřených hudebníků z různých těles se objevilo na scéně. Nebylo to zdaleka poprvé, a pohříchu, ani ne naposledy. Vždy si kladu otázku, nakolik k tomu vedlo nezvladatelné umělecké puzení, a nakolik to byl chytrý tah využít známá jména pro další zásek v šoubyznysu. Poznat se to dá lehce, podle toho, co z nich vypadne.
V tomto konkrétním případu jde o spojení hudebníků z "prémiových" prog kapel SPOCK'S BEARD a ENCHANT. Takovým hybridům se pak říká "supergroup", tak to přeci muší bejt super, i kdyby na chleba nebylo. Jako, setkaly se tu určité pozitivní atributy, ale nedaly vzniknout kvalitnímu dílu. Muzikantská zkušenost se projevila rutinním předvedením standardu. Kompoziční zběhlost se projevila jako, ehm, kompoziční zběhlost. Různé složitosti znějí strojeně a schematicky. Chlad, odosobněnost, jako bych poslouchal robůtky na klíček. Mezi strnulými plochami bez emocí sem tam něco zableskne, ale je toho málo. Kde čekám a potřebuji kudrlinku, je rovná deska, kde chci cítit lidskou tvořivost, je mi předložena sterilní umělá hmota. Není v tom radost, ani hřejivost. Je zde jen mnoho not uspořádaných tak, aby zněly efektně a zároveň, aby moc neprovokovaly.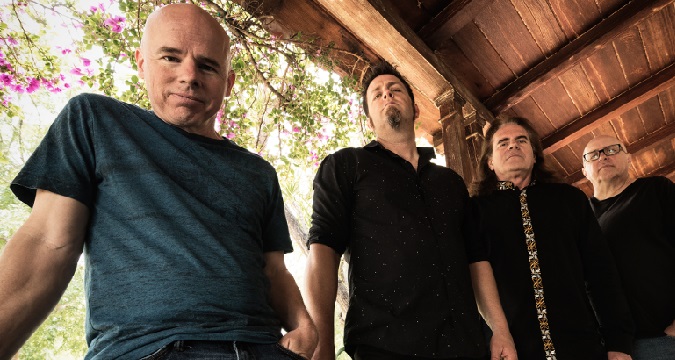 Prostě kombinace pop rocku s progem většinou nefunguje, obzvláště, když jí chybí srdce. Máme tu předvídatelnou hru na jistotu, do vlastní kapsy, a pro progsnoby. Vznikla tak akorát zpotvořenina zablemtaná komerčním pozlátkem. Na albu není nic strhujícího, překvapivého, žádná výzva, žádná hořkost, ani bolest. Nic, jen servilní vrstvení zvuků. Na mnoha místech s těmi nejdebilnějšími elektronickými filtry na vokálech i nástrojích, které nahrávku šoupnou do spodních pater výprodeje. Elegant Vampyres je v tomhle směru smrtelně ukázková. Justino Bieberovský přiškrcený hlásek s plechovou napodobeninou synťákových houslí jako podkres. Napomádovaný béčko. Jako imitace z tenké lesklé polyetylénové fólie tady působí úplně všechno. I nadějné melodie (Why Don't We Run) jsou obaleny mrakem jedovaté přeprodukované elektronické mlhy. Ptám se proč?
Nejspíš zase KŮLYN. Dvojka této kapely pod názvem Prehensile Tales je prostě slabota. Sorry, ale taková hudba mě uráží, protože je to neupřímná póza pro supermarketový akční týden. Jenže já raději nakupuji výběrové autorské produkty v jejich přirozené formě, než jejich náhražky. Takže jsme se fest minuli. Jediná skladba, co za něco stojí, je Lifeboat. Záchranný člun, co zachránil aspoň ty dvě hvězdičky. Jinak ukrutně nezábavná a frustrující muzika. Mrtvá, jako stoka, co se valí z chemické fabriky. Zvířátka svůj vzor nenašla. Spadla do pasti plné hlušiny a nemohou se vyhrabat ven. Fňuk..

Takové tituly mažu v pocitem zadostiučinění a úlevy. Současně se otřásám, jak mi běhá mráz po zádech. Jako kdybych lezl ven z černé jámy a čekal, jestli po mně z ní nehrábne pařát hudebního zmaru. Chcete vědět, co těchhle vypadlo? Ale no tak, přece nebudu neslušný. Ó nikoli.
01. Raining Hard In Heaven – 08:31
02. Here In My Autumn – 07:57
03. Elegant Vampires – 04:30
04. Why Don't We Run – 05:09
05. Lifeboat – 17:20
06. Soon But Not Today – 12:03
Total 55:30
Dynamic range – DR9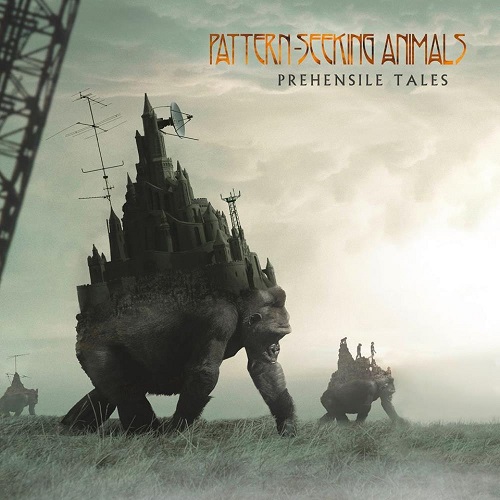 Prehensile Tales
Pattern-Seeking Animals
Prog rock
Inside Out
2020
Lossless
6
Deezer