Mr. Albert Show je jednou z tých pozabudnutých džezrockových kapiel, ktoré počas svojej krátkej existencie vydala nie jeden, ale hneď dva albumy. S neskutočne nezaujímavými, dokonca príšernými, obalmi. 
Pochádzala z Holandska, konkrétne z Eindhovenu. Historici majú o jej vzniku prekvapivo presné údaje, všetko sa odohralo cez víkend 30.-31. augusta 1969. Pokiaľ si myslíte, že holandské kapely sa formovali výhradne vo svojej domovine, Mr. Albert Show túto predstavu rozbila na kúsky. Jej zrod sa odohral počas zmieneného víkendu v nemeckom klube v Mannheime. Hrali tam dve holandské kapely, Moses and the Scouts a Dirty Underwear. Niektorí z ich členov zistili, že si hudobne rozumejú a rozhodli sa, že založia novú skupinu. Zostava vyzerala nasledovne: Broer Bogaart (jeho priezvisko sa vyskytuje aj v tvare Bongaerts alebo Boogaart) (bicie, kongá), Tom Fautubun (basa), Eric Lintermans (gitara), Bonki Bongaerts (tiež Boogaerts) (organ), Bertus Borgers (saxofón, flauta, spev), Moses (spev) a Inez (spev).
Kapela skúšala a rýchlo vyrazila na pódiá. Nakoľko bolo potrebné vymyslieť názov, inšpirovali sa vo svojom roadiem Albertovi. Ten bol nesmierne hanblivý, nuž sa muzikanti zo špásu rozhodli pomenovať Mr. Albert Show. Navzdory Albertovým protestom sa už nikdy nedokázali premenovať. Po nahratí nejakého dema sa im podarilo ohúriť Willema van Kootena, šéfa vydavateľstva Red Bullet, ktorý im ponúkol štvorročný kontrakt. Prijali.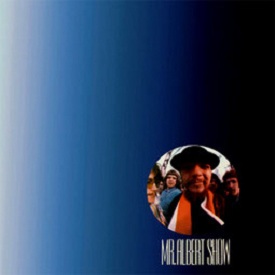 Na jar 1970 sa kapela ocitla v štúdiách GTB v Haagu. Šlo o jedno z dvoch osemstopých štúdií, ktoré v tom čase v Holandsku fungovali. Pod producentským dohľadom Petra Koelewijna za svižné tri dni nahrávania vrátane mixovania vznikol album Mr. Albert Show, ktorý balansuje na pokraji ostrého hardrocku doplneného o nadžezlé dychy. Prirovnanie ku Colosseu nie je úplne nemiestne. Ešte počas nahrávania sa z kapely vytratil Moses. Dielo sprevádzali dva single, Wild Sensation/Kings Of Galaxy a King Horse/I Can't Help It. Prvý menovaný sa prekvapivo úspešne umiestnil na sedemnástom mieste v rebríčku, čo viedlo k nárastu popularity i koncertných aktivít. Speváčka Inez bola týmto humbugom natoľko ohúrená, že sa radšej vzdala členstva v kapele a preorientovala sa na džezovú gitaristku. Nakrátko ju nahradila folková sólistka Floortje Klomp (spev), kapela sa však rýchlo rozhodla pokračovať v pätici.
Druhý album, Warm Motor (1971), spôsobil rozkol medzi skupinou a vydavateľstvom. Produkoval ho opäť Koelewijn, avšak skladby boli pridlhé, bez ženského spevu, tvrdé, psychedelické, experimentálnejšie (je to skôr pocit vydavateľa, než že by sa skutočne jednalo o niečo mimoriadne iné). Inými slovami, nič sa z neho nehodilo na singel. Kompromisom bolo vydanie nealbumového singla Show Me Your Tongue/Not More Than A Sign. Nepomohlo, v roku 1972 sa kapela ocitla na dlažbe.
Hoci naďalej koncertovala, kvôli tomu, že ešte dva roky nemohla nahrávať (minulý kontrakt bol štvorročný, spomínate?), hráči sa rozhodli, že to rozpustia a pôjdu si po svojom. Posledný koncert Mr. Albert Show sa konal 29. septembra 1973 v Eindhovene.
Bertus Borgers pôsobil počas 70. rokov v kapelách Sail, Plons, Sweet D'Buster a na prelome 70. a 80. rokov i sólovo so svojim bandom. Eric Lintermans sa pridal k symfonicko-rockovej kapele Pat Cools a hral aj vo formácii Persian Blind. Bonki Bongaerts hral v skupine Bots.
Obidva albumy sa dočkali niekoľkých vydaní na cédečkach a v roku 2014 (niektoré zdroje uvádzajú aj rok 2013) sa na trhu objavila limitovaná (400 kusov) dvojplatňa Strange Story. Vydala ju značka Pseudonym a obsahuje koncertný záznam posledného vystúpenia kapely.
Diskografia:
Mr. Albert Show (1970)
Warm Motor (1971)
Strange Story (2014)