Dánska rocková scéna z prvej polovice 70. rokov ponúka prekvapivé množstvo dobrej muziky, až sa natíska otázka, kde sa to v tak malej krajine vôbec bralo. Jednou zo zabudnutých, ale pomerne cenených raritných zoskupení bola aj hard-psych-blues rocková kapela Moses, ktorá po sebe zanechala, ako to už s raritami býva, jediný album Changes (1971).
Kdesi na webe som našiel zmienku, že muzika kapely pozostáva z mixu Ten Years After a Blue Cheer. Nie je to úplne nepredstaviteľné prirovnanie. Ale poporiadku. Moses vznikla v Ejsbergu počiatkom roka 1969. Šlo o klasické gitarové trio silno sa inšpirujúce u veličín typu Cream alebo Jimi Hendrix Experience. Vzniklo premenovaním bluesovej kapely Fresh Boiled. Pod palcom ju mala dvojica muzikantov Søren Højbjerg (gitara) a Jørgen Villadsen (basa). Tretím do partie (ale nie do počtu) sa stal bubeník a spevák Henrik Laurvig, ktorý naberal skúsenosti vo viacerých lokálnych skupinách.
Trio hralo výlučne vlastné skladby a prakticky okamžite začalo koncertovať, pričom nadviazalo kontakt s malým vydavateľstvom Spectator Records. Vďaka tomu sa mohlo počas leta 1970 zavrieť na dva dni do štúdia Spectator Record Studio v Ålborgu a nahrať niečo cez polhodinu muziky, ktorá vyšla v roku 1971 na albume Changes. Produkcie sa ujal Jørgen Bornefelt a cover spáchala Marianne Rostgaard Evlad.
Šesť skladieb osciluje na hrane neotesaného blues rezaného škrípavou gitarou poplatnou psychedelickým dozvukom 60. rokov a rodiaceho sa hard rocku. Titulná skladba si navliekla "hoochie coochie" šat, pričom je jasné, že kapela sa sústredí na to, aby sa gitarista mohol dosýta vyblázniť. Nie, že by šlo o hudobných géniov kovaných prestížnym vzdelaním, je to skrátka partia obyčajných rockerov, ktorí hrajú tak, ako vedia, pekne od podlahy a bez zbytočných vyšších umeleckých ambícií. V postate sa na albume nič iné nedeje. Šesť skladieb, šesť variácií na to isté. Po chvíľke sa prichytím, že ani neviem, či hrá tretia, štvrtá, piata skladba, v podstate ideálna kulisovka. Ako som spomínal, nejedná sa o žiadnu sofistikovanú produkciu, rytmika je pomerne strohá, ešte aj mikroskopické bubenícke sólo v Beginning je z kategórie – keby nebolo, nič sa nestane. Osobne mám najradšej temnú náladovku I'm Coming Home, ktorá by sa veru nestratila u Alvina Lee a spol., podobne ako nadupaná pecka Skæv spievaná v dánčine (predpokladám). Aj záverečná temnota sedemminútová Warning má čosi do seba, aj keď sa neviem zbaviť pocitu, že si odniekiaľ požičala viac, než len pár tónov. Changes je dobrý album, nič prevratného, ale nakoľko mám podobnú muziku rád, teší ma, že si ho občas vypočujem.
Kapela šla s dobou, v čase vydania albumu posunula svoj sound smerom k hard rocku typu Deep Purple, Led Zeppelin alebo hoci Black Sabbath. Ťažko povedať, čo sa stalo, ale počiatkom roka 1972 sa rozpadla. Højbjerg sa stal manažérom organizujúcim koncerty pre SHB Agency, Laurvig hral vo viacerých skupinách, z ktorých najväčší úspech zaznamenal s formáciou Mani (nahral s ňou album Kontiky, 1985). Popri tom fungoval ako predajca v dánskych pobočkách CBS a Warner Music. Po Villadsenovi sa zľahla zem.
Album Changes vyšiel na cédečku dvakrát, vždy v Nemecku, najprv v roku 2000 na značke Black Rose Records, potom v roku 2009 (niektoré zdroje uvádzajú aj 2010) na značke Shadoks. Vinylové vydania, okrem pôvodného, existujú viaceré. Štyri sú pirátske, jediná seriózna reedícia tak pochádza od Shadoks z toho istého roka, čo cédečko.
Pokiaľ sa radi ňúrate vo vykopávkach a prelom 60. a 70. rokov minulého storočia je vaša špecializácia, album Changes od Moses stojí za pokus. Keď nie, za pokus nič nedáte.
Skladby:
Changes 6:25
I'm Coming Home 7:03
Everything Is Changed 5:50
Beginning 3:42
Skæv 4:45
Warning 7:15
Zostava:
Søren Højbjerg: gitara
Jørgen Villadsen: basa
Henrik Laurvig: bicie, spev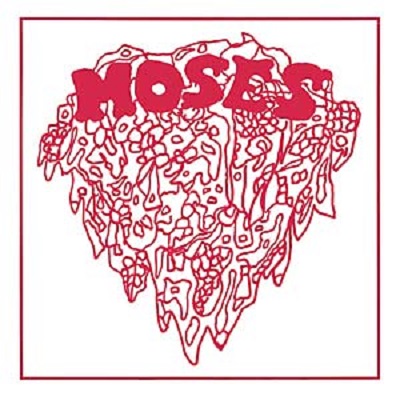 Changes
Moses
blues rock, hard rock
Spectator Records
1971
LP, CD
6