Myšlenka na založení skupiny MANGALA VALLIS vznikla koncem devadesátých let v Itálii. Jejím autorem byl bubeník Gigi Cavalli Cocchi, který měl bohaté zkušenosti v hudebním průmyslu. Doprovázel od roku 1989 let hvězdu italské populární hudby Luciana LIBAGUE (miliony prodaných desek, stovky koncertních vystoupení), potom hrál šest let v alternativní rockové skupině C.S.I. V průběhu této doby vyzrál ve špičkového profesionálního instrumentalistu, dobře se orientujícího ve světě rockové hudby. Vždy byl velmi ovlivňován a přitahován klasickým art rockem, snil od mládí o tom, že jednou vydá album s takovým materiálem. Pro uskutečnění svého záměru oslovil roku 1998 dva bývalé kolegy z jedné z předchozích kapel, kteří měli podobné hudební cítění, instrumentání úroveň a umělecké zaměření. Byli to Mirco Consolini (kytary) a Enzo Cattini (klávesy), a podle vlastních slov se chtěli svojí hudbou vrátit do zlaté éry sedmdesátých let. Cavalli měl už z dřívějška připraveno hodně hudebního materiálu, který skládal v průběhu předchozích období, a jeho dva spoluhráči se také aktivně podíleli na procesu vznikání nových kompozic. Právě v projektu MANGALA VALLIS dali vzniknout vlastní tvorbě silně ovlivněné skupinami jako GENESIS, GENTLE GIANT, Fish-MARILLION i ranými SPOCK'S BEARD. Název skupiny je převzat z románu "Sphera" amerického spisovatele a scénáristy Michaela Crichtona (mimo jiné Jurský Park), a jde o název kaňonu na planetě Mars. Slovo "Mangala" označovalo planetu Mars ve starodávném jazyce Sanskrt.
Během prvních tří let společné existence se intenzívně pohybovali v profesionálním prostředí rockové muziky, a vznikal tak moderní hudební materiál se silným zaměřením na prvky klasického artrocku, jež byly dále rozvíjeny vlastními inspiracemi. Těch bylo mnoho, vybírali jen to nejlepší, což během dlouhé doby vyzrálo v nosné nápady pro debutní album. Natáčeli je v průběhu roku 2000 a 2001 a používali na něm výhradně originální nástroje ze 70. let, včetně co nejvěrnějších studiových postupů, zcela bez soudobých elektronických zásahů. Toto první CD vyšlo roku 2002 pod názvem The Book Of Dreams, jeho nosným tématem je Jules Verne a jeho romány. Jedná se o koncepční album, svým zvukem i kompozicemi připomíná to nejlepší, co v italském artrocku vzniklo, zejména tvorbu skupin BANCO DEL MUTUO SOCCORSO a PREMIATA FORNERIA MARCONI. Mezi hostujícími zpěváky se na albu představil také Bernardo Lanzetti, bývalý vokalista ACQUA FRAGILE a již jmenovaných PFM, s nimiž natočil roku 1977 výrazné album Jet Lag. The Book Of Dreams bylo distribuováno do mnoha zemí a skupina následující léta koncertovala na významných progrockově zaměřených festivalech v Belgii, Německu a Holandsku.
V roce 2005 vydávají druhé album s názvem Lycanthrope. Zásadní změnou ve skupině byla skutečnost, že Bernardo Lanzetti přestal být v roli hosta, ale stal se plnohodnotným členem MANGALA VALLIS. Od momentu nahrávání této desky se také Riccardo Sgavetti (basa) a Nicola Milazzo (kytara) stávají dalšími stálými členy skupiny. Mezi různými hosty se na saxofon také ve dvou skladbách objevuje David Jackson (VAN DER GRAAF GENERATOR). Hudba na nahrávce je komplexnější a složitější, kompozice jsou méně přímé než na prvním albu. Tematicky jde o příběh člověka, který se chce vymanit z naprogramovaného korektního sociálně politického života, chce se stát více živočišným, prapůvodně instinktivně zvířecím. Nejedná se o horor, jak by se mohlo zdát, ale o klidnou a spásonosnou transformaci do původní podstaty, kdy člověk dokáže naslouchat svému srdci. Z evropského turné k Lycanthrope byl také vydán roku 2009 videozáznam na DVD s názvem Intergalactic Video Archives. Jde o koncerty z let 2005 a 2006 v Holandsku, Itálii a Francii, přítomny jsou také dva videoklipy. Záznam je proveden v syrové formě bez dodatečných úprav a podle slov skupiny se podařilo věrně zobrazit intenzitu a živost jejich hudebního vystoupení. "Je to dokonalý obraz našeho živého vesmíru", řekl doslova Gigi Cavalli Cocchi v jednom z interview.
Hudba MANGALA VALLIS je psána a zpívána v anglickém jazyce. Když se ptali Cavalliho, proč nezvolili italštinu, odpověděl: "Náš způsob psaní hudby se lépe hodí k angličtině. Napsali jsme jednu skladbu v italštině, Pietra su Pietra, a já ji miluji. Je to součást rockové opery Canossa (2006), což je projekt, který jsme společně vytvořili s dalšími italskými prog kapelami. Nikdy jsme ale už nezačali skládat kompozici s podobnými charakteristikami, možná to zkusíme někdy v budoucnu, ale jistě ne na dalším albu." Než zmíněné další album vyšlo, událo se v souboru mnoho věcí. Cavalli založil společně s Cristianem Roversim z MOONGARDEN vydavatelskou společnost Distilleria Music Factory a začal se věnovat produkční činnosti. Dále dává vzniknout novému hudebnímu projektu CCLR, který tvoří jeho spoluhráči z MANGALA VALLIS, jak vyplývá z názvu alba Cavalli-Cocchi, Lanzetti, Roversi. Vyšlo roku 2011 a jeho celoevropskou distribuci převzala firma Esoteric Recordings. Skupinu opouští z osobních důvodů klávesák Enzo Cattini a nahrazuje ho právě Cristiano Roversi z MOONGARDEN a CCLR. Odchází také basista Riccardo Sgavetti a hlavně zpěvák Bernardo Lanzetti. Oba nahradila jedna osoba, zpívající baskytarista Roberto Tiranti, což je vynikající a talentovaný umělec s obrovskými zkušenostmi, v jehož profesním rodokmenu jsou pojmy jako NEW TROLLS, LABYRINTH, Ian PAICE a Glenn HUGHES.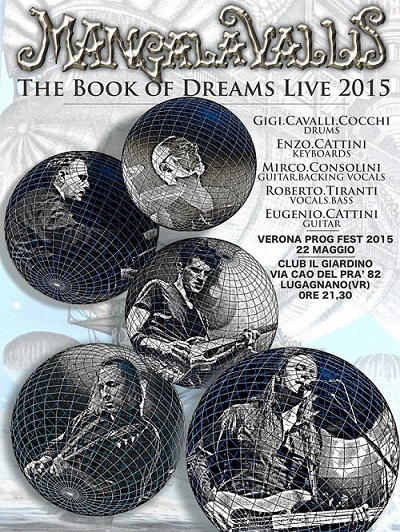 Po všech změnách a událostech nachází skupina rovnováhu a vytváří třetí desku s titulem Microsolco. Je vydána v roce 2012 a jedná se opět o koncepční dílo, jež se hudebně přiklání k odlehčenému neo progu s pasážemi fantasy meditativních hudebních ploch, vše ovšem v typickém stylu MANGALA VALLIS. Skupina věnovala přípravě kompozic, jak je jejím zvykem, spoustu času a úsilí, tento proces výrazně ovlivnili nově příchozí hudebníci. Tématem konceptu je datum 21.12.2012, v němž spatřovali různí vizionáři a vyznavači konspiračních teorií okamžik zániku naší civilizace. Dílo Microsolco je virtuálně propojeno s předchozím albem a je v něm zobrazen "konec určitého druhu světa", který se odehrává zničením digitální paměti celé planety. To přinutí celé lidstvo k hluboké proměně a oživení způsobů života, které po dlouhou dobu byly v zapomnění a přivede lidstvo blíže k podstatě člověka a matky Země.
Rok 2015 představuje další významný milník pro MANGALA VALLIS, neboť připravují nové vydání The Book of Dreams na labelu Ma.Ra.Cash. Toto velmi uznávané debutové album vychází v luxusním provedení: Double vinyl + CD s raritními bonusy – dvě nové skladby The Return Of Captain Zeno a Final Trip. Taktéž se zde objevuje píseň Pietra su Pietra, která vyšla v rámci projektu Canossa. V témže roce do skupiny přichází nový kytarista Eugenio Cattini a se skupinou také opět vystupuje původní klávesista Enzo Cattini, který se vrátil roku 2013.
Sestava 2017:
Gigi Cavalli Cocchi (Drums & Percussions)
Mirco Consolini (Acoustic & Electric Guitars)
Roberto Tiranti (Vocals & Bass)
Eugenio Cattini (Electric Guitar)
Enzo Cattini (Keyboards)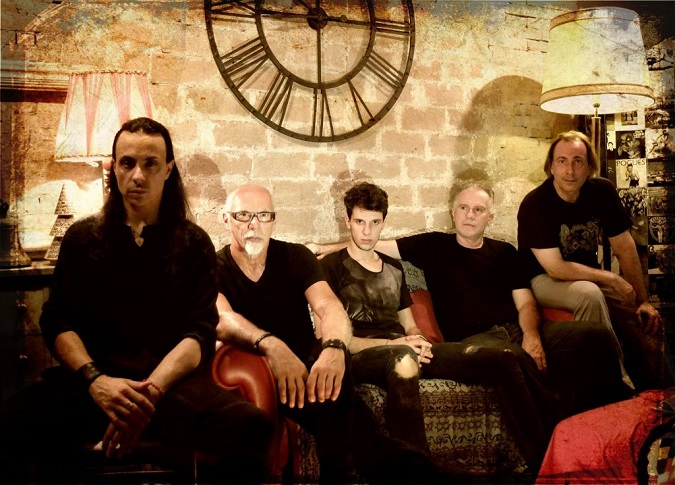 Připravovat koncept dalšího alba muzikanti začínají v průběhu roku 2018. Novinka vychází 8. února 2020 pod názvem Voices a objevuje se zde staronový kytarista Niky Milazzo, plus nová tvář – klávesista Gianfranco Fornaciari  (ex LIGABUE, CLANDESTINO, LASSOCIAZIONE). Současně se skupina vydává na propagační turné.
Sestava 2020:
Gigi Cavalli Cocchi (Drums & Percussions)
Mirco Consolini (Electric & Acoustic Guitars, Bass Guitar, Backing Vocals)
Roberto Tiranti (Vocals)
Niky Milazzo (Electric Guitars)
Gianfranco Fornaciari (Keyboards, Backing Vocals)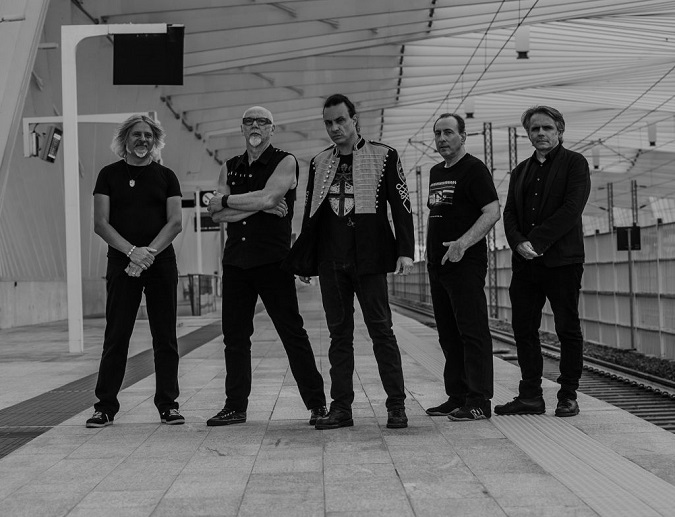 MANGALA VALLIS působí ve městě Reggio Emilia a patří mezi vynikající představitele současného progresivního rocku se silným vlivem zvukových a hudebních postupů artrockové tvorby 70 let. Její tvorbu lze doporučit všem fanouškům kvalitní komplexní rockové hudby.
MANGALA VALLIS – albová diskografie:
The Book Of Dreams (2002)
Lycanthrope (2005)
Microsolco (2012)
Voices (2020)