Máloktorý album ma usadí na prvú. Koncertný monument Live Album (1970) od Grand Funk Railroad ma však doslova uhranul a ako pravého masochistu zmlátil, zlisoval, dorantal a ešte som sa mu aj poďakoval.
Stalo sa tak už dávno, nepamätám si presne, kedy. Šli sme raz na návštevu k jednému výtvarníkovi a keďže sme tam boli všetci hudobníci plus môj otec, prišla reč aj na muziku. Hostiteľ vytasil z police dvojplatňu, reku, pustíme si  niečo do podmazu. Niečo, čo sa mu údajne veľmi páči. Hádať nemusíte, išlo o Live Album. Kapelu som poznal dávno, mal som vtedy doma album We're An American Band, ktorý som napočúval z platne od krstného už niekedy v ranej puberte. Poznal som aj klip k titulnej skladbe (ten sa mi veľmi rátal). Plus som mal v zbierke trojdiskovú kolekciu Grand Funk Railroad – Thirty Years Of Funk: 1969-1999.  Vedel som, že je to muzika podľa môjho gusta, z tohto albumu tam boli dve skladby, ktoré nezneli zle, ale ani som sa im nijako zvlášť nevenoval.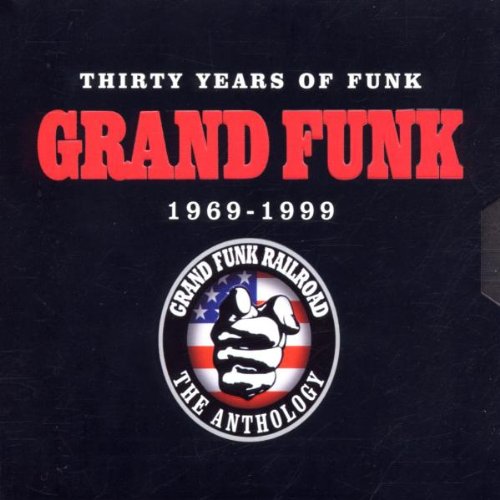 Avšak! To, čo sa ozvalo z tej platne, bolo niečo brutálne. Nič surovejšie som dovtedy (a rozmýšľam, či vôbec odvtedy) nepočul. Trio muzikantov do toho reže ako súzvuk sobotných cirkulárok na stredne veľkej dedine. Pri gitarovom outre v In Need som to nevydržal a zaumienil som si, že hneď na druhý deň zbehnem do obchodu a album si kúpim. Pravda, ak ho v Roxy budú mať. Mali.
Pokiaľ ide o koncertné nahrávky, ktoré presne ukazujú, čoho je kapela schopná, nepoznám intenzívnejší a vydarenejší zvukový záznam. Azda len obligátny Made In Japan od Párplov sa mu vyrovná. Celá nahrávka je neupravovaná, ako to nasnímali, tak to vyryli do drážok a hurá s dvojplatňou na trh. Z jedenástich skladieb je vlastne len deväť, každá platňa začína úvodným slovom. Surový prejav dostáva s touto muzikou úplne nové dimenzie. Basa zuní tak, že z toho človeku brní celé telo. Gitara škrieka, spevák jačí, no a bubeník do toho mláti o to viac, o čo menej sa hrá na nejakú zručnosť. Vôbec sa nečudujem, že album hudobná kritika strhala, veľmi jej klalo oči, že je kapela populárna aj bez fundovaného kritického odporúčania. Fanúšikom to bolo jedno a umiestnili dosku na pekné 5. miesto v rebríčku. Lepšie sa umiestnil len spomínaný hitový kúsok We're An American Band. Pritom, keď kapela chcela, vedela byť až nežná, klavírna balada Mean Mistreater hovorí sama za seba. Pravda, len kým sa nepridá rytmika. Mel Schacher so svojou basovou vŕtačkou neuveriteľne buráca. To sa musí počuť. Samostatnou kapitolou je bubenícke sólo nazvané T.N.U.C. Brewer nebol ktovieaký bubeník, ale hral s chuťou. Vlastne sa neskôr dosť vypracoval, neviem, do akej miery ho k tomu prinútil producent Todd Rundgren. Ale tu sme v dobe, kedy nahrádzal techniku nasadením. A nezabúdajme ani na to, že popri tom aj spieval. Prezentované sólo nie je nič zvláštne, ale do celkovej atmosféry koncertu sa hodí.
Moje dvojdiskové vydanie z roka 2000 obsahuje rozkladací booklet, ktorý je z jednej strany pomerne veľkým plagátom kapely. Surovosť nahrávky ostala zachovaná, a preto sa môžem opakovane ponárať do koncertného inferna, aké nemá obdoby. Plusom je aj dodržanie poradia skladieb ako na pôvodnom vinyle. Niektoré reedície upravili poradie skladieb, aby sa údajne dodržal setlist, ako vtedy kapela zvykla hrať. Hm.
Nie je to album pre každého, tí, čo uprednostňujú aspoň štipku jemnosti, pravdepodobne zhnusene utečú. Ja sa vyžívam. Nič intenzívnejšie som hádam v rockovej hudbe ani nezažil.
Skladby:
Introduction 2:30
Are You Ready 3:34
Paranoid 7:19
In Need 10:05
Heartbreaker 8:02
Inside Looking Out 13:10
Words Of Wisdom 0:55
Mean Mistreater 4:57
Mark Say's Alright 5:00
T.N.U.C. 11:45
Into The Sun 12:10
Zostava:
Mark Farner: gitara, klávesy, harmonika, spev
Mel Schacher: basa
Don Brewer: bicie, spev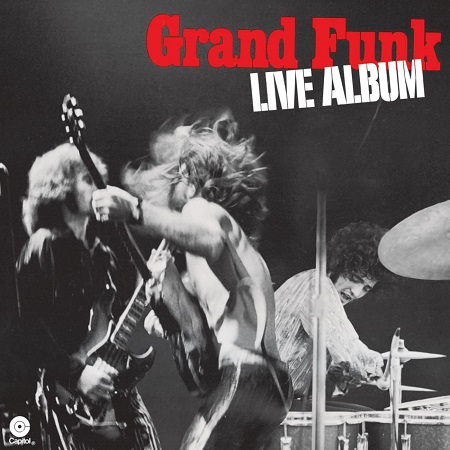 Live Album
Grand Funk Railroad
hard rock
Capitol Records
1970
CD (EMI Plus, 2000)
11