Opäť som nazrel do vlastného archívu a zaumienil si postupne pripomenúť koncertnú trilógiu s legendárnou skupinou Lynyrd Skynyrd, bez ktorej sa nezaobíde žiaden správny americký film. Že ju nepoznáte? Sweet Home Alabama Vás pravdepodobne usvedčuje z nepresnosti. Takže – diel č. 2.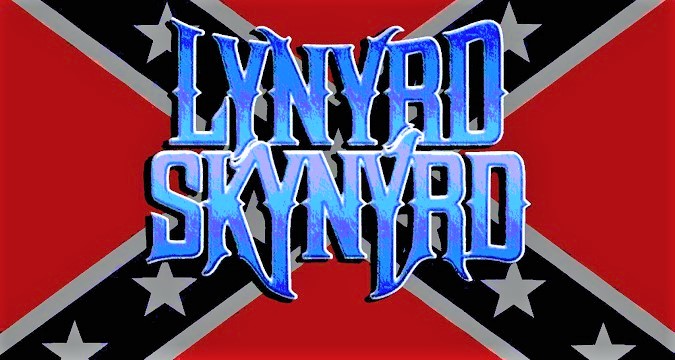 LYNYRD SKYNYRD
Dátum: 26.02.2010
Miesto: Berlín, Max Schmeling Halle, Nemecko.
Kapacita: 11 900 osôb. 
Zostava
Johnny Van Zant: vocal
Gary Rossington: guitar
Rickey Medlocke: guitar, vocals
Michael Cartellone: drums
Mark Matejka: guitar
Robert Kearns: bass
Peter Keys: keyboards
+
Steve Traum – Harmonica
Dale Krantz Rossington – Background vocals
Carol Chase – Background vocals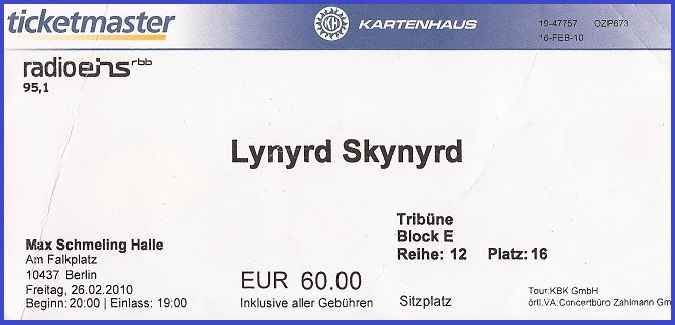 Do roka a (takmer) do dňa
Takmer do roka a do dňa som mal možnosť opäť uzrieť naživo legendárnu skupinu južanského rocku, Lynyrd Skynyrd. V druhej polovici minulého roka vydali nový album God & Guns a tohtoročné turné sa prekvapivo vrátilo do Európy, to je už druhý rok po sebe, žeby svitalo na lepšie časy? Samozrejme, bol som pri tom, konkrétne v Berlíne. Ak ste sa práve začali tešiť na to, že sa dozviete, prečo je Medlocke lovec hadov a ochranca prírody v jednom, koľko parochní si lepí Rossington pod klobúk, aby prekryl krátke vlasy, čím je zaťažený stojan na mikrofón, aby zväčšujúci sa Van Zant nedolámal svoj inštrument, kto z nových členov je v zóne ohrozenia infarktu na pódiu v záujme zachovania skynyrdovskej tradície budovania posmrtnej skupiny alebo či je oblečenie vokalistiek zladené úplne všade a podobné pikošky, rovno môžete zabudnúť.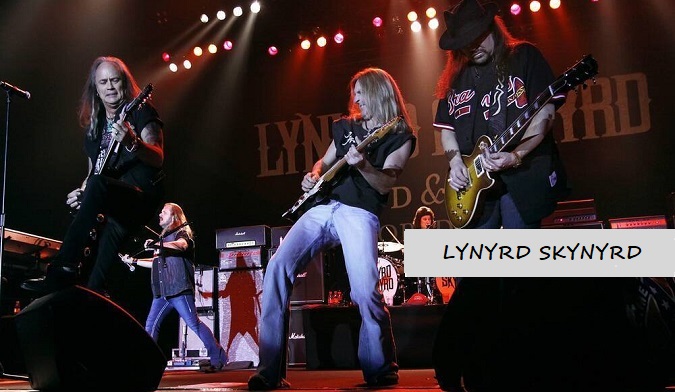 Cesta do Berlína pripomínala horor. Začalo to defektom kúsok za českými hranicami, pokračovalo motkaním sa v Drážďanoch v snahe nájsť pumpu a skončilo to zúfalou snahou nájsť miesto na parkovanie, keďže sme dorazili prakticky tesne pred začiatkom koncertu. Nehovoriac o tom, že nám vstupná kontrola zatrhla vpašovanie foťákov, nuž nemám z koncertu žiadne použiteľné fotky. Sotva sme sa usadili (minulý rok pred pódiom mi stačilo), odbila ôsma hodina večerná a šou začala.
Predkapela hrala obligátnu pol hodinku, išlo o nemeckých veteránov Lake. Ich produkcia sa dá najslušnejšie opísať ako obyčajný rock. Okrem speváka so zaujímavým hlasom, ktorý miestami pripomenul Paula Rodgersa z čias Bad Company, stál za zhliadnutie najmä klávesák, ktorý sa metal za svojim statickým nástrojom, ako keby:
a) si vyvrtol členok a musel skákať v agónii,
b) nemal uzemnené klávesy, a tak bol masírovaný elektrošokmi.
Zahrali pár skladieb z ich posledného štúdiového albumu The Blast Of Silence (2005) a aj svoj starý hit Jesus Come Down (z debutu Lake, 1976), ale inak som bol rád, že po piatich kúskoch pozdravili halu a išli z pódia. Prekážal mi hlavne gitarista, ktorý si evidentne myslel, že rýchloprsté týranie strún zakončené "feelingovým" kvílením nahradí snahu o kompozičnú stavbu (cit radšej nespomeniem) sóla.
V týchto chvíľach sa poloprázdna hala predsa len zaplnila tak do dvoch tretín, úprava pódia si vyžiadala niekoľko jukeboxových rockových šlágrov (Led Zeppelin, Bad Company, AC/DC a pod.) a presne o deviatej na pódium vybehla hlavná hviezda večera.
A začala skladbou z nového albumu s názvom Skynyrd Nation. V miestach, kde som sedel, bol mizerný zvuk, takže celá skladba zanikla v hluku, čo jej dosť uškodilo. Našťastie, zvukár si toho bol vedomý a po What's Your Name sa zvuk výrazne zlepšil, sólistov bolo počuť a ja som si mohol konečne vychutnať parádne predstavenie. Akonáhle sa ozvalo intro k I Know A Little, začal som šalieť (nie tak dav, ktorý bol počas celého koncertu dosť chladný a veľa "fanúšikov" sedelo v baroch na pive, čo ma značne prekvapilo, to nemôžu ísť do krčmy?). Kým minulý rok bolo cítiť, že skupine zomreli dvaja členovia a náhrady sa držali dosť vzadu, včera to už bola zohratá a jednoliata skupina ako má byť.
Dokonca aj Rossington behal po pódiu ako zamladi, zdá sa, že sa jeho zdravotný stav zlepšil, čo sa prejavilo aj viacerými sólami, ktoré minule nehral. Vôbec sa celá skupina prelievala po pódiu ako tsunami, okrem klávesáka a bubeníka bola pódiová kompozícia dynamická ako stádo Flatleyho tanečníkov. Prvý vrchol večera nastal pri majestátnej balade Simple Man, ktorá ma takmer rozplakala. V týchto momentoch bol koncert neskutočný, v Tuesday's Gone priskočil harmonikár a potom nastala ďalšia pozitívna udalosť, skupina si strihla akustickú verziu titulnej skladby albumu God & Guns. A okamžite nasledovala Still Unbroken, musím uznať, že naživo tie skladby znejú lepšie ako na albume.
Počas bubeníckeho intra ku Gimme Three Steps Van Zant predstavil členov skupiny a nastala záverečná gradácia geniálnej šou, Call Me The Breeze, krátka gitarová vsuvka Dixie a hlavne megahit filmových soundtrackov, Sweet Home Alabama. Aj publikum sa konečne trošku rozhýbalo a zaspievalo si refrén.
Tak, ako aj minulý rok, obligátny prídavok Free Bird nemal chybu a v záverečnom gitarovom inferne by som ho vedel znášať aj večnosť. Medlocke a Matejka záverečné trioly a sextoly natiahli za hranicu toho, ako to zvyknú hrať obvykle, čo mi dobre padlo. A hádam aj každému, kto tam bol, takéto rockové koncerty sa dnes už veľmi nevidia.
Okrem nádherných spomienok sme si spolu s bratom  kúpili aj potlačené tričká, takže v Bratislave stúpol počet týchto artiklov o 200 % a to ma celkom teší. Nič proti Kiss, ale keby sa chcelo na Slovensko aj velikánom spoza veľkej mláky, vôbec by som sa nenahneval.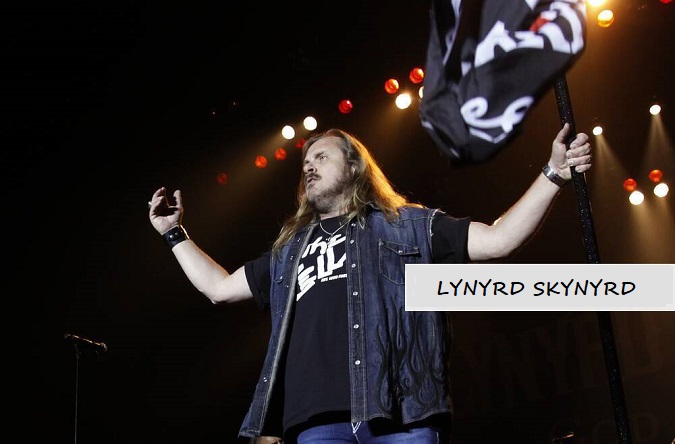 PLAYLIST:
Skynyrd Nation
What's Your Name
Gimme Back My Bullets
I Know A Little
That Smell
Simple Man
Whiskey Rock-a-Roller
Down South Jukin'
Needle And The Spoon
Tuesday's Gone
God & Guns
Still Unbroken
Gimme Three Steps
Call Me The Breze
Dixie
Sweet Home Alabama
Free Bird