Na počiatku stvrdnutého blues, z ktorého sa rodil hard rock, možno nájsť viacerých uchádzačov o pomyselné prvenstvo. Jedným z prvých interpretov, ktorý sa v tomto dejinnom prerode angažovali, bol aj gitarista Jeff Beck. Debutový album Jeff Beck Group – Truth, vyšiel v roku 1968 a neprávom ho zatienili jeho následníci.
Spomedzi štýlotvorných velikánov má Beck vcelku smolu. Nikdy nefiguroval v takej skupine, ktorá by sa stala ikonickou v celosvetovom meradle. Respektíve, po The Yardbirds bol prakticky iba sólista (a hosťujúci sólista) a ani zďaleka sa mu nepodarilo dostať do štádia uznanlivého kývania hláv más.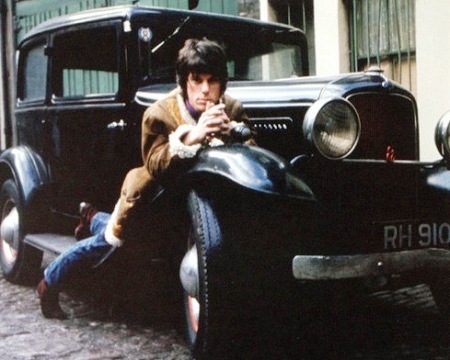 Keď sa povie Led Zeppelin, väčšina uznanlivo zhíkne – Page, Plant, Stairway To Heaven, wau! Keď sa zmieni Clapton, je to Cream, Layla, Tears In Heaven… Blackmore, to je In Rock, Deep Purple, Rainbow a vlastne aj Blackmore's Night. Hendrix rovná sa Hey Joe, All Along The Watchtower, Santana je… Santana. A takto by sa dalo pokračovať. Becka bežný poslucháč sotva identifikuje s nejakou ikonickou skladbou, prípadne kapelou. A to, že sa zjavuje v klipoch Roda Stewarta, si tiež bežný konzument neuvedomí. Pokus o superskupinu Beck, Bogert & Appice je dnes skôr záležitosť pre obskúrnych zberateľov rároh, nevraviac, že prišiel pár rokov potom, čo superskupiny ukončili svoj boom.
Netvrdím, že ide o jediný dôvod, ale už jeho prvý sólový projekt Jeff Beck Group naznačuje, prečo sa Beck nikdy nestal takým populárnym gitaristom mimo hudobnú komunitu, ako napr. Hendrix. Dovolím si krátky exkurz do histórie, tak sa nezľaknite.
Zo spätného pohľadu sa dá konštatovať, že Beck urobil chybu, keď sa nechal ovplyvňovať producentom Mickie Mostom. V 60. rokoch sa tomuto chlapíkovi darilo, žal úspechy s The Animals, Herman's Hermits, The Nashville's Teens i Donovanom, ale s Beckom mu to nevyšlo. Dôvody sú prosté. Beck chcel hrať tvrdú muziku vychádzajúcu z blues, ale Most chcel predovšetkým populárne a úspešné single. Navyše, neustále hustil do Becka, že by mal byť sólista a nie "Group". Vždy, keď sa Jeff prezentoval so svojimi hudobnými víziami, Most mu obúchal o hlavu, že Hendrix a tvrdá rocková muzike je už pasé. To, ako vieme, bol omyl. Nečudo, že Beck oponoval. Pravda, nahral pár popových singlov (Tallyman, Love Is Blue, Hi Ho Silver Lining), ale cielil na niečo iné. Jeff Beck Group vyskladal viac-menej náhodou. Na nezamestnaného Stewarta narazil náhodne v klube, Wood hral pôvodne na gitaru, pretože na base hral Jet Harris. Rýchlo ho vystriedal Dave Ambrose, ale ani ten sa dlho neohrial, nuž sa po jeho odchode z budúceho člena The Rolling Stones stal basgitarista. Najväčší problém bol nájsť bubeníka. Aynsley Dunbar do všetkého kecal a nechcel hrať tak, ako si to Beck predstavoval. Po vystriedaní niekoľkých adeptov sa nakoniec na nahrávaní albumu podieľal Micky Waller. Ten síce nemal cit (a ani obľubu) pre tvrdú rockovú muziku, ale technicky bol zdatný.
Zhrňme si to. Máme tu kapelu, ktorej frontman chcel hrať tvrdú muziku, bubeník nie, spevák nemohol byť hviezdou, pretože producent chcel promovať iba Becka a zároveň nechcel ani počuť o tvrdej muzike. Do toho si započítajme fakt, že Beck nebol ktovieaký skladateľ a nikto z kapely mu v tomto nepomohol, takže hrali najmä cover verzie. Na albume Truth sú z desiatich skladieb len tri autorské. Na druhom, Beck-Ola, je ich až päť, ale zasa, iné skladby nemali a album doslova vypchali dvomi Presleyho rokenrolmi.
Napriek všetkému nahral Beck jeden z prvých hard-blues rockových albumov všetkých čias a soundom predbehol Led Zeppelin skoro o pol roka. Už od úvodných tónov yardbirdovskej Shapes Of Things človek počuje, že sa rodí hard rock. Kapela album nahrala za dva týždne, v auguste 1968 bol už na pultoch a kapela žala úspechy v USA. Prečo? Lebo ju tam dotiahol Peter Grant. Manažér Led Zeppelin chcel Becka prevziať od Mosta, aby mu dal to, čo bolo treba, lenže ten sa zaťal, že z Becka bude popová hviezda a nepustil ho. Môžete sa čudovať, že to Beck v roku 1969 zabalil? Poďme späť k hudbe. Album je prehliadkou hard-psych-blues rocku najvyššej akosti. To, že prevládajú covery, mu na počúvateľnosti neuberá. Prerobené skladby sú často akoby nové diela. Prirovnal by som to k tomu, čo produkovala americká priekopnícka formácia Vanilla Fudge. You Shook Me je lepšia ako z debutu Led Zeppelin! Beck's Bolero zložil Jimmy Page a je to jedna z najlepších vecí na albume.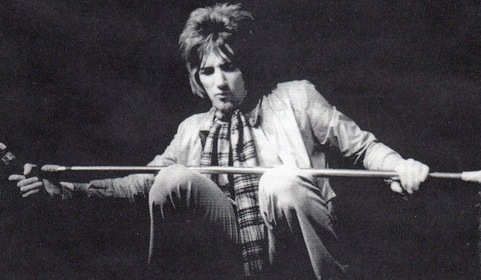 Pre mňa je najväčším kladom albumu Rod Stewart, jeho prvé profesionálne angažmán bolo práve tu a dopadlo na jednotku s hviezdičkou. Vlastne ma mrzí, že na muziku ako takú v podstate rezignoval a postavil si kariéru na popových slaďákoch. Nebudem tu opisovať skladbu po skladbe. Toto je história a zároveň živá rocková muzika, akú môžem počúvať od rána do večera. Beck je mnohými gitaristami považovaní za toho naj, vždy skúšal nové veci, jeho tvorba je pestrejšia ako LGBT a práve táto jeho bezbrehá tolerancia všetkého, čo muzika ponúka, z neho robí jedného z najvšestrannejších umelcov. Ale na počiatku bol tvrdý blues rock a to mi sedí najviac. A vám?
P. S. Na CD vydaní od Parlophone z roka 2005 je prítomných 8 bonusov, rôzne verzie skladieb zo štúdia dopĺňajú aj prvé tri Beckove single, oplatí sa zadovážiť si práve toto vydanie.
Skladby:
Shapes Of Things 3:21
Let Me Love You 4:44
Morning Dew 4:42
You Shook Me 2:31
Ol' Man River 4:01
Greensleeves 1:49
Rock My Plimsoul 4:13
Beck's Bolero 2:54
Blues De Luxe 7:31
I Ain't Superstitious 4:55
Zostava:
Jeff Beck: gitary, basa (5)
Rod Stewart: spev
Ron Wood: basa (okrem 5, 8)
Micky Waller: bicie, perkusie (okrem 8)
a
Keith Moon: bicie (8), tympany (5)
Jimmy Page: 12-strunová gitara (8)
John Paul Jones: organ (4, 5), basa (8)
Nicky Hopkins: piano (3, 4, 8, 9)
Mysterious Scottish Bloke: gajdy (3)
Truth
Jeff Beck Group
blues rock
EMI Columbia
1968
LP, CD
10