Jade Warrior bola britská progresívna skupina založená koncom 60. rokov, ktorá sa na rozdiel od vtedajšieho trendu neorientovala iba na Blízky východ, ale aj na Japonsko, prípadne Afriku či Južnú Ameriku, nuž jej právom patrí označenie rocková world music. Pravda, svoju púť ozvláštnila kadečím, džezom, ambientom atď. Založili ju dvaja experimentálni hráči Jon Field (flauta, perkusie, rôzne ďalšie nástroje) a Tony Duhig (gitara).
Obaja menovaní sa stretli už počiatkom 60. rokov v jednej fabrike, kde jazdili s vysokozdvižným vozíkom. Po počiatočnom testovaní svojich hudobných možností založili v roku 1965 rhythm & bluesovú kapelu Second Thoughts. Spieval v nej Patrick Lyons. Kapela dokonca vydala štvorskladbové EP. V tom istom čase sa sformovala aj skupina Tomcats. Tá fungovala v zostave Tom Newman, Alan James, Pete Cook a Chris Jackson. Obe kapely sa v tom istom roku rozpadli. Lyons sa pridal do dua Nirvana a skupina Tomcats sa zreformovala  v zostave Newman, James, Jackson a dvojica Field-Duhig. V roku 1966 sa vybrala do Španielska, kde nahrala štyri EP, po návrate do Británie došlo k zmene názvu na July a na rovnomenný album. V roku 1968 sa však kapela rozpadla.
Duhig chvíľku hral v Unit 4 + 2, kde stretol hráčov Glyna Havarda (basa) a Allana Pricea (bicie). Všetci traja vyrazili na trip do Perzie (dnešného Iránu) a v miestnych podnikoch hrali, čo sa len dalo. Po troch mesiacoch prišli na to, že dieru do sveta nespravia a vrátili sa domov. Duhig zoznámil Havarda s Fieldom a na svete bola nová formácia – Jade Warrior. Názov odzrkadľoval dve stránky muziky, ktorú chceli muzikanti postaviť do kontrastu – jemnú (jade) a tvrdú (warrior).
V roku 1970 ich skaut Patrick Campbell-Lyons (áno, to je ten, čo s nimi hral v Second Thoughts) upísal progresívnemu labelu Vertigo, hoci známosti v tom neboli. Po úspechu afro-rocku formácie Osibisa chcelo Vertigo získať podobnú kapelu Assagai. Tá mala rovnaký manažment ako Jade Warrior, produkčnú spoločnosť Mother Mistro. Vo Vertigu o Jade Warrior nemali záujem, ale dostali ultimátum – ak chcete Assagai, musíte vziať i Jade Warrior!  Z povinnosti preto v roku 1971 vyšiel album Jade Warrior, ktorý mal paradoxne lepšie predaje ako debut Assagai (a to ho otvárala skladba od Jade Warrior – Telephone Girl). Ešte v tom istom roku vyšiel album Released, na ktorom na bicie hral starý známy Price a zahosťoval i saxofonista Dave Conners. Ide o najrockovejší album skupiny. V roku 1972 vyšiel aj tretí album kapely, debutovo roztrieštený Last Autumn's Dream. Členovia kapely zahosťovali na albume Local Anaesthetic od Nirvany. Kapela vyrazila na turné po USA a v roku 1973 nahrala materiál, ktorý vyšiel na albumoch Eclipse a Fifth Element (oba vyšli v roku 1998). Po koncertnej šnúre v Holandsku sa však rozpadla, keďže Vertigo jej vypovedalo zmluvu a spomínané nahrávky odmietlo vydať.
V roku 1974 sa Steve Winwood z Traffic rozhodol opáčiť Chrisa Blackwella z Island Records, aby si vypočul nahrávky Jade Warrior. Ten tak urobil a rovno ponúkol kapele zmluvu na štyri albumy. Napokon, meditatívna muzika slávila úspech od momentu, kedy Mike Oldfield vydal Tubular Bells. Keď sa to tak vezme, nešlo o krok do neznáma. Fields na tejto slávnej nahrávke hral na flaute. Výsledná muzika sa niesla v pokojnom duchu, pričom už z obalov je zrejmý príklon k orientácii na Ďaleký východ (Japonsko, Čína) i Strednú Ameriku. Najprv vyšiel album Floating World (1974), nasledovali ho diela Waves (1975), Kites (1976) a Way Of The Sun (1978).
Následne sa skupina odmlčala. V podstate sólový Duhigov projekt Horizen z roku 1984 pripomenul Jade Warrior a opäť sa tak stalo v roku 1989, kedy vyšiel album At Peace koketujúci s ambientom. Skupina sa plánovala dať dokopy v pôvodnej zostave doplnenej o niekoľko nových hráčov (Colin Henson – gitara a Dave Sturt – basa), ale Tony Duhig v roku 1990 dostal infarkt a zomrel. Diskografiu doplnili albumy Breathing The Storm (1992) a Distant Echoes (1993), následne kapela v podstate nefungovala. Už spomínané nahrávky starého materiálu Eclipse (1998) a Fifth Element (1998) boli jedinými náznakmi niečoho nového.
V roku 2000 vznikla skupina Dogstar Poets, v ktorej hrali Havard, Price a David Duhig. Ostal po nej album Off-Planet (2002). V roku 2004 sa Havard vrátil k Jade Warrior a kapela pôsobila v zostave Field, Sturt, Havard a Colin Henson (saxofón), posledný menovaný to o rok zabalil s tým, že nebol spokojný s hudobným smerovaním kapely. Na konci júna 2008 vyšiel triu album Now.  Dňa 23.10.2008 sa dokonca po tridsiatich piatich rokoch kapela vrátila na pódium. V roku 2010 ohlásila prípravu nového inštrumentálneho albumu Haiku, ktorý mal byť hotový v roku 2011, čo je posledná informácia z oficiálnej stránky skupiny. Odvtedy o kapele nie je známe nič nové.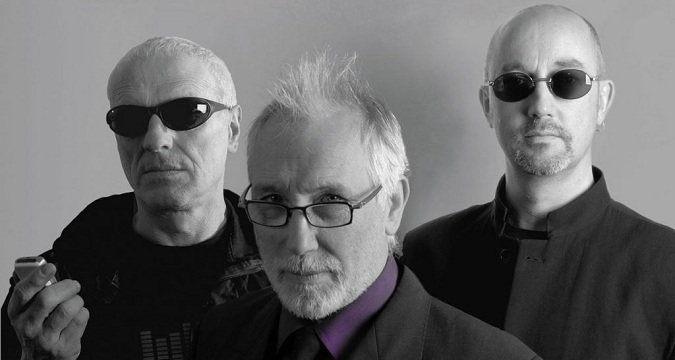 Diskografia:
Jade Warrior (1971)
Released (1971)
Last Autumn's Dream (1972)
Floating World (1974)
Waves (1975)
Kites (1976)
Way Of The Sun (1978)
Reflections (1979)
Horizen (1984)
At Peace (1989)
Breathing The Storm (1992)
Distant Echoes (1993)
Eclipse (1998)
Fifth Element (1998)
Now (2008)