O tom, že niektoré kapely sú legendy už za života, by mohli rozprávať príbehy mnohé veličiny. Holandská úderná rocková formácia Golden Earring by sa medzi nimi veru nestratila.
Na osemnáste narodeniny mi brat venoval cédečko Buddy Joe. Stalo sa tak presne v dobe, kedy sa moja vyvolená rozhodla, že po škole skúsi populárnu formu zárobku a nadobúdania skúseností v zahraničí – au pair. Jeho zvláštna melancholicko-smútočná nálada pretkávaná temnotou, o akej sa nesníva hádam ani krtom, mi dokonalo sadla do noty.
Dodnes som presvedčený, že neexistuje lepšia definícia žiaľu, než je kompilácia Buddy Joe. Čo na tom, že šlo o akýsi marginálny výber, ktorý vydavateľstvo Polydor vydalo len v Nemecku v roku 1990 a prakticky sa venovalo najsilnejšiemu, prevažne hardrockovému, obdobiu kapely (a teda muzike z rokov 1968-1975). Čo na tom, že o komerciu ani nezavadilo a aj nesmrteľné hity typu Radar Love sem nasúkalo pekne v albumových prevedeniach, nekrátené, dokonalé. Veď už len klasika od Byrds,  Eight Miles High, má slušivých devätnásť minút.
Nebojte sa, nebudem to tu rozoberať skladbu po skladbe. Ide o dvanásť podôb rockového Parnasu. Golden Earring, to je svojská melodika, často chmúrna, bôľna… Je to tiež neuveriteľne silná baladická pompa, krehká, neodolateľná. Majstrovsky zvládnutá je aj obligátna sláčiková poleva. Keď už je, tak nikdy neruší a zručne balansuje na hranici gýču spôsobom, aký by jej závideli všetci povrazolezci, čo ich Zem nosí. V neposlednom rade je to hardrocková gitarová smršť, psychedelická extáza… Keby som sa ešte niekedy zamiloval, tak jedine s muzikou Golden Earring namiesto vyznania.
Vyberám tento album len pri dvoch príležitostiach, buď som nešťastný alebo niekto zomrel (a som nešťastný). V oboch prípadoch mi pomáha vyrovnávať sa samému so sebou. Nečudo, že ma aj teraz dostáva do nálady.
Vďaka za to patrí tvorcovi tejto kompilácie, nech už to bol ktokoľvek (booklet je kruto skúpy, človek sa z neho nedozvie prakticky nič), nakoľko pri počúvaní celých albumov (a že ich títo velikáni nahrali neúrekom) sa uvedené vlastnosti až tak okato na povrch nedriapu.
Umenie je najzvláštnejším ľudským výtvorom. Ako je nepraktické a zdanlivo "zbytočné", tak si bez neho svoj život neviem predstaviť. Som si istý, že bez hudby by som sa dávno zbláznil (myslím nad rámec obvyklej dávky šialenstva) a bez Buddy Joe by som dnes asi nebol tým, kým som. Čo dodať… Nič. Bodka.
Skladby:
Radar Love 6:22
Buddy Joe 3:55
Candy's Going Bad 6:10
Angelina 3:11
She Flies On Strange Wings, Part I 4:30
Kill Me (Ce Soir) 6:17
Gipsy Rhapsody 3:19
Everyday's Torture 5:18
Back Home 3:49
I'm Going To Send My Pigeons To The Sky 5:57
The Vanilla Queen 9:15
Eight Miles High 18:57
Zostava:
Rinus Gerritsen: basa, klávesy
Barry Hay: flauta, gitara, saxofón, spev
George Kooymans: gitara, spev
Jaap Eggermont: bicie (7, 4)
Sieb Warner: bicie (8, 12)
Cesar Zuiderwijk: bicie (1-3, 5, 6, 9-11)
Albumy:
Miracle Mirror (1968): 7
On The Double (1969): 4
Eight Miles High (1969): 8, 12
Golden Earring (1970): 9, 10
Seven Tears (1971): 5
Together (1972): 2
Moontan (1973): 1, 3, 11
Switch (1975): 6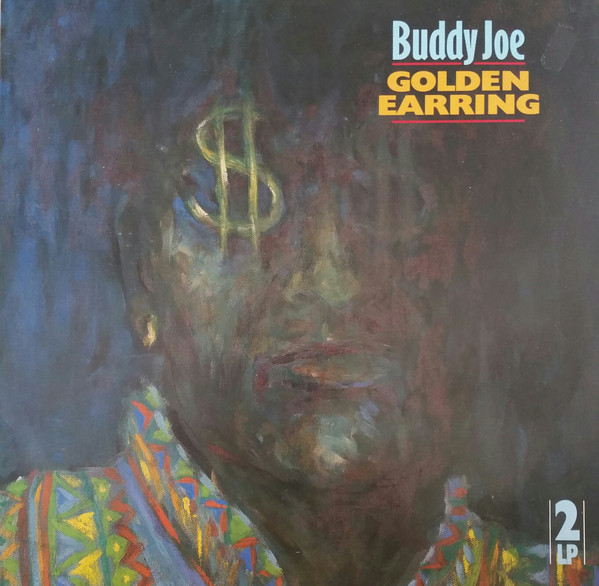 Buddy Joe
Golden Earring
hard rock, psychedelic rock
Polydor
1990
CD, LP
12