Není každý den posvícení. Jestli je člověk trochu vybíravý, nebo ještě lépe, náročný, dost často suší ústa. Když se toho sejde víc, některý jedinec může i podléhat deprézi. To se třeba takhle těšíte na fakt jasnou tutovku, a ta kapela svůj produkt totálně zdevastuje, podělá, a ještě se tváří, jako by nic. Jo, jistotu holt člověk nemá nikdy. No, aspoň si pak o to víc váží těch kousků, co se vyvedly.
FOSTERMOTHER – Fostermother (2020) DR7 31:28  

Trio z Texasu. Hrají štiplavý hustý doom, ale zvláštně obohacený o nukleoidy dalších prvků, jako například psychedelickou melancholii, sludge hypno trip, nebo i cosi jako blues. Hlavně, pěkný zpěv, líbí se mi jeho barva, naléhavost a klenutost, aniž by byl ochuzen o drásavost. Ano prosím, ten mi tam sedí. Některé skladby jsou překvapivě strukturované, kdy se z bublajícího steroidního bahna vynoří akusticky ornamentální pasáž. Zvuk je zvláštní, hutný až neprostupný, ne však zborcený. Temný jako jezero petroleje. Moc dobrá muzika. Nejlepší skladba: Lie In Wait, tak trochu odjinud. Půlhodinka je akorát, nač to rozpatlávat na dýl, to chválím. Dají se sjíždět pořád dokola, lepší než Hypnogen…
Bandcamp
*** 1/2
BISMARCK – Oneiromancer (2020) DR7 35:00


Naprosto neskutečný bahno. Vodkudže sou? No, přeci z Nórska. A to znamená hodně. Fjordsky mocný "sludge drone doom mystic stoner ethno orient sci-fi hippie" průplach. Založte si novou škatulku. Přechod mezi kolébavou a vrnící první skladbou do masakrózní hromovice skladby druhé je jeden z nejkruciálnějších momentů letošního roku. Stopáž 35 minut dovoluje těch pět kompozic vychutnat si na plno, zvuk je na svých DR7 velmi dobrý. Hladivý, asi jako lavina ze šutrů. Terapie šokem, velice doporučuji. Pokud se na desce skladby jmenují např. Thahaghghogh Resalat, nebo Khthon tak nemůže být špatná, hehe.. Tady jsem uvažoval, že si koupím desku, abych si ji pěkně v rámečku vystavil.
Bandcamp
****
25 YARD SCREAMER – Until All Are One '2010' (2020) DR7 24:19


Neo prog trio z Walesu, co hraje od roku 2002. Until All Are One '2010' není ani hudba roku 2020, ani nejde o plnometrážní album. Jak je zvykem některých interpretů, jsou to starší písničky v novém hávu, délkou se jedná o EP. Screameři touhle předělávkou naplnili nerealizovanou vizi alba z roku 2010, některé skladby lze najít na jeho provedení vydaném roku 2011. Jediným důvodem, proč o této nahrávce píšu, je současně důvod rozhodující. Tím je vždy kvalita hudby.
Zde máme možnost slyšet proti syrovějším originálům napulírované zvukově vyleštěné prog rockové písně s bezchybným vznosným vokálem, působivými aranžemi a krásnými melodiemi. Skladby jsou mírnějšího tempa s výjimkou poslední, kde do toho začnou docela překvapivě řezat. Příjemná, avšak nikterak banální muzika, co má výraz a osobitost. Vzhledem k délce mívám ve zvyku si EP pouštět 2x i víckrát po sobě.
Na Bandcamp si je lze legálně koupit v režimu "name your price", takže klidně za půl dolaru, nebo free. Jako seznámení s kapelou skvělá možnost. Streamovací služby titul nenabízejí…
Bandcamp
****
ONCE AND FUTURE BAND – Deleted Scenes (2020) DR7 41:04


Kapela z Oaklandu, jejich druhé album. Zvuk na hraně snesitelnosti. Jejich muzika miluje starosvětské šedesátkové postupy z oblastí popu a najazzlého rocku, současně to obohacuje space elektro atmosférou. Dobré zpěvy a sbory. Celkově dost eintopf, ale pořád lepší nadprůměr. Z velké části desky slyším hřejivou pohodu, jejich muzicírování nevede ke spletitostem, nýbrž dovede decentně potěšit.
Bandcamp
***
Odteď to jde z kopce, pěkně sešupem, do hudebního pekla, ale ne takového, jak by si temnokněžníci přáli. Tenhle tunel na konci nemá světlo. Další exponáty do umrlčí klece, kde již hluše tlí Pan Tér.
ALL THEM WITCHES – Nothing As The Ideal (2020) DR6 44:30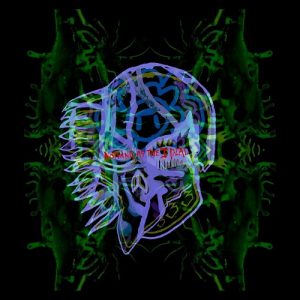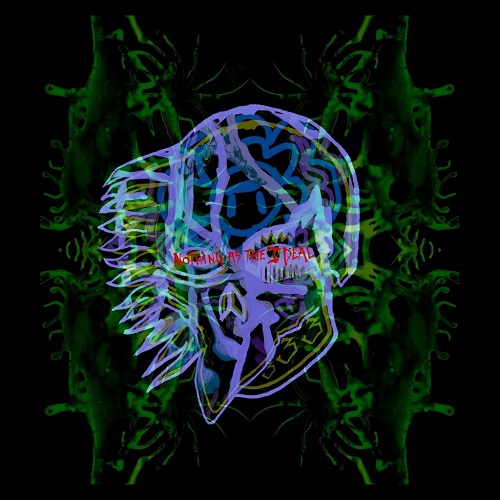 První poslech narychlo v autě. Hm, divný. Na aparatuře vylezla nemilosrdná pravda. Skladby s DR5/6 nejdou poslouchat. Navíc, když maskují hudební jalovinu. Z čarodějnic zbyl jen krvavý karbanátek v kafilérii. A mně teče krev z uší. Drť – smrť.
*
HOWLING GIANT / SERGEANT THUNDERHOOF – Turned To Stone Chapter 2 – Masamune & Muramasa (2020) DR5 41:00

Další rána do vazu hudebního vkusu. Už tak kompromisní letošní vlastní deska těchto obrů měla nástupce v tomto splitku. K čemuže to vykulminovala? K nechutné břečce. Nevábný chrchel na chodníku, našlapujte opatrně. Konec hlášení.
Bandcamp
*