Zní to jako hudba k filmu? Ano i ne. Konceptuální album? Ano. Je to ale o hudbě? Bohužel ne. Takhle lakonicky by se dalo shrnout Hammillovo album …All That Might Have Been…
Vlastním na CD jednodiskovou verzi, popsanou jako "neobvyklá sedmdesátiminutová audio verze filmu". Trojdisková verze obsahuje i konvenční písně (na CD2, CD3 obsahuje improvizace), ale celý CD box nějak netoužím vlastnit.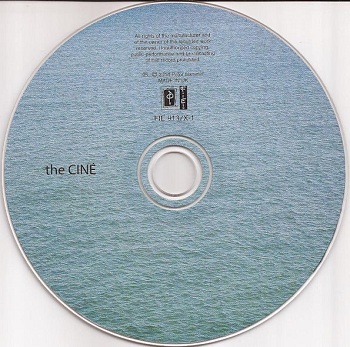 Jak tedy CD popsat? Jak říká Peter Hammill, hudba zde je jak film, tak soundtrack. Je to spíš taková zpěvná recitace bez nosných, výrazných, od sebe oddělených melodií. Nejedná se o písně, ale v podstatě o táhnoucí se deklamačně zpívané pásmo, kde sem tam Peter zabloudí do strun kytary, sem tam do kláves, sem tam uslyšíme (ne nějak často) i elektronické bicí. Ale pokud neovládáte dobře angličtinu, tak si album nevychutnáte, protože hudba na tomto CD není vůbec nosná, prioritní; bohužel ani moc zajímavá, zapamatovatelná – je pouhým nevýrazným doprovodem textu – Hammillova zpěvu, kterého se tedy dočkáme opravdu víc než dost. Jeho hlas nám neustále něco sděluje. Ani Peterovo osvětlení, že nahrávka má kinematografický charakter (oproti jeho standardním albům), mě moc neuspokojuje.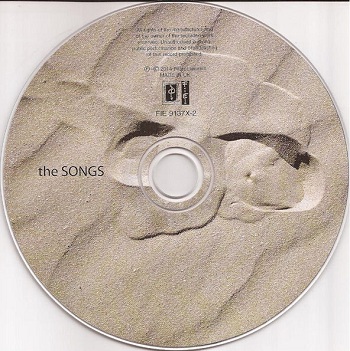 Recenze na toto album jsou většinou pozitivní ("No one else makes a noise like this".) Nicméně já musím tentokrát nesouhlasit – co milujeme, k tomu dokážeme být i hodně kritičtí, protože nám na daném záleží – takže nějakou pseudo-korektnost ode mě neočekávejte. Jistě, není to žádný popík, je to nekomerční, alternativní nebo jak by se to dalo nazvat – ale bohužel poslouchat se to moc nedá – pokud tedy posloucháte hudbu především kvůli hudbě – a klidně to může být (v mém případě) i hudba monotónní, experimentální. Ale když v hudbě nacházím absenci hudby Petera Hammilla – jeho dílo mám moc rád, nicméně pokud mám brát v hlavní potaz to, jak mě se album líbí, jak na mě působí, tak tentokrát musím tři a půl bodu (z pěti možných) zaokrouhlit dolů.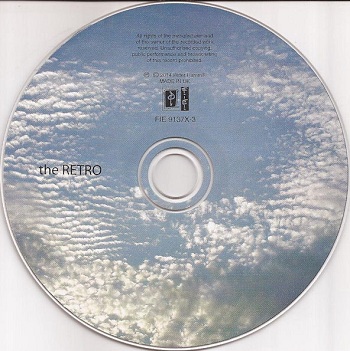 P. S.: Jo a obal CD. Docela by mě zajímalo, proč se v poslední době některá CDčka nevydávají v klasických plastových obalech, které vydrží určitě déle, než obaly z tvrdého papíru – už jen to CD z obalu vydolovat. Mám v takovémto "luxusním" papírovém obalu i pár dalších CDček, třeba Renaissance – Symphony Of Light. Chápu, že je to asi levnější (možná i ekologičtější), ale ta CDčka teda zrovna nejlevnější nebyla.
SKLADBY:
01. In Overview (2:48)
02. The Last Time (1:42)
03. Never Wanted (2:16)
04. As For Him (1:52)
05. Nowhere Special (1:38)
06. Piper Smile (1:13)
07. Wanted To Belong (1:52)
08. This Might… (1:51)
09. Inklings, Darling (3:31)
10. Be Careful (1:38)
11. Alien Clock (5:52)
12. Drifting Through (2:16)
13. Washed Up (2:07)
14. Rumpled Sheets (3:02)
15. Fool-Proof (1:50)
16. Can't Get Home (1:48)
17. Washed Away (1:41)
18. Back Road (2:12)
19. The Line Goes Dead (2:01)
20. He Turns Away (1:58)
21. Hooks (2:14)
SESTAVA:
Peter Hammill – vocals, instruments, producer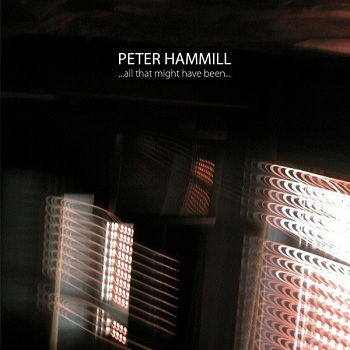 ...All That Might Have Been...
Peter Hammill
Art Rock
Fie! Records
2014
CD
21