Díky výhodě elektronické komunikace jsem v roce 2017 trávil jeden sobotní večer několikahodinovým povídáním s Timem Bownessem (ano, opravdu s ním), a mimo jiné i na téma Peter Hammill. Tim byl velice, velice příjemný a dozvěděl jsem se zajímavé věci – odrazovým můstkem pro náš rozhovor se stal jeho koncert s Peterem Hammillem (a dalšími umělci) 25. listopadu ve Švédsku. Musel to být úžasný večer, škoda, že jsem tam nebyl. Tim Bowness mi ho velice barvitě popsal. No a teď se možná ptáte, proč se o tom zmiňuju?
Následkem toho rozhovoru bylo, že jsem zahodil do virtuálního koše rozepsanou recenzi na album Petera Hammilla From The Trees a začal ji psát znova a jinak, přičemž jsem si říkal, že bych jí mohl dát nějakou tu přidanou hodnotu. "Jak a jakou?" říkal jsem si. Brzy mě napadla odpověď.
Toto album Petera Hammilla je totiž víc o textech než o hudbě, tak jsem si řekl, že se zaměřím spíš na texty než relativně suchopárně popisovat, že v téhle skladbě hraje prim Hammillova kytara a v téhle zase Hammillův klavír. Důkladný ponor do Hammillových textů mi způsobil nejedno překvapení, kdy jsem neočekávaně vyvalil svoje bulvy, jinak bezpečně schované a mžourající pod nánosem lehké nadváhy. To, že Peter Hammill není žádný textař, ale básník (už od roku 1966), je jasné, ale přece jen jsem takovou porci originality a poodhalení nečekal. Navíc je Hammillovi přes 70 let.
CD tedy začíná…
My Unintended
Úvodní skladba. Žádná pompéznost à la Emerson, Lake & Palmer se nekoná. Hammill si se španělkou dělá, co chce (s akustickou kytarou, se ženou by to bylo s velkým "Š"), jak na Chameleonu ve stínu noci. Tématem skladby je Čas. Oblíbené Hammillovo téma na sólo albech i albech Van der Graaf Generator. "Nemohu předstírat, že vím, co udělám. I když je něco naplánováno, neznamená to, že je zcela promyšleno." Výborné.
Reputation
Klavírní skladba v podstatě mimo rock, je o křehkosti pověsti. "Byl ti nabídnut pohár, a pil jsi tak hluboce na kult své osobnosti." Ne mnoho lidí si dělá hudbu přes padesát let (přes občasné přešlapy) podle svého. A navíc způsobem, jakým to dělá Peter Hammill.
Charm Alone
Velice smutná skladba. Peter Hammill bilancuje a nepřímo odhaluje své slabší stránky nebo se v tom částečně odráží. Přesnou hranici mezi autobiografickým psaním a fikcí ví Vždy jen umělec sám a ne moc rád se o to matematické tajemství dělí. "Nečinnost a motiv v praktickém chování…" "Myslel jsem, že jsem požehnaný, myslel jsem, že jsem zvláštní, ale nezbylo nic…"
What Lies Ahead
"Nedostatečná očekávání se stala mou zásobou v obchodě…" Výborně sladěná kombinace Hammillem nahraných kytarových a klávesových nástrojů! Tady nelze hudební stránku nevyzdvihnout!
Anagnorisis
Téma církve, papeže(?), klavírní skladba o lidech, kteří nenechají svůj talent dojít poznání.  Náročné / rozsáhlé a intelektuální / filozofické téma, které by si zasloužilo spíš psychologicko / historickou studii, než "píseň". Hammill musí být hodně hloubavý člověk.

Torpor (Strnulost)
Jedna z fascinujících věcí na Peterovi je ta, že tento pozitivně a v pohodě vypadající a působící člověk dokáže napsat něco tak temného/smutného, pro někoho možná až depresivního. "Apatie se ke mně stáčí v mlze, usazuje se jako pot na kůži"… Téma odcizení koneckonců Hammill mistrně zpracovával s Van der Graaf Generator (skutečně depresivní singl W, alba Pawn hearts, World record…)
Milked
Tato skladba a její text opravdu bolí od začátku do konce jako špendlíkem pod nehty. "… protože s ním byla od začátku – a v její nepřítomnosti se jeho pečlivé chování a jeho dobře strukturovaná schémata rozpadly…"
Girl To The North Country
Vzpomínáte na album Over, jehož jednotícím tématem byl Hammillův rozchod/rozvod s jistou Alicí? Nevím, do jaké míry platí Time heals, že čas léčí, ale Hammill se v této skladbě k Alici vzpomínkami vrací. Nevyřčené otázky, pocity vyplouvají na povrch, text je chvílemi tak otevřený, že já bych váhal, jestli být takto osobní /odhalující se ve veřejně publikované písni. Klobouk dolů za odvahu. Čas léčí. Je to trochu fráze – někdy ano, někdy ne. A když neléčí a nepomáhá, slouží tato fráze jen jako jakási útěcha. Ale utěší? Pochybuju. Co muselo plout Hammillovi hlavou při psaní této skladby? Muselo to být něco hodně smutného a stále silného. Rozčarování, zklamání. Dá se na to zapomenout? Někdy ano, někdy ne. Někdo to umí, někdo ne.
On Deaf Ears
V neslyšících uších. Další neveselá píseň o neporozumění. Vygradovaná do závěru "tlesknou rukama – nikdo teď neposlouchá". Tolikrát se tváříme, že posloucháme druhé, ale neposloucháme, jsme sami pohrouženi do svých všedností /radostí / depresí.
The Descent
Závěrečné skladby progrockové kapely většinou uměly. Gradace. To nejlepší na závěr. I takoví Uriah Heep by mohli vyprávět. Sestup – skladba o promarněných šancích.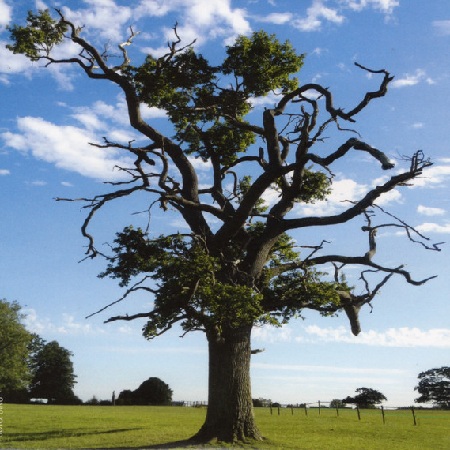 Nádherné album. Nemám patent na rozum a nejsem vědma. Hovořím o tom, jak album vnímám, jak na mě působí, ne jaké 100% je – jak to Hammill myslel. Přesto si myslím, že se snad trefuji šipkou do cíle. Tolik věcí je u Hammilla nevyřčených, naznačených, že záleží na posluchači, jak si to "Hammillem předložené" prožije. Když navíc člověk zažije v osobním životě neveselé věci, vnímá určitá zobrazení intenzivněji.
Jako textař mě Hammill několikrát zasáhl hodně silně. Na Who Am The Only One. Nebo na World Record v úvodním textu Meurglys III – není týdne, kdy bych si ten text nevybavil (jako x jiných, a jsou to někdy prostě iracionální vyplutí, i když…). Byť tohle album takovou sílu nemá (protože ji mít možná nechtělo), děje se na něm mnoho zajímavého, ale člověk musí být tak trochu nelíný potápěč a ponořit se do hloubky, pod tu relativně, zlověstně klidnou hladinu, nad kterou si často akorát matoucně hoví nezúčastněné lekníny.
SKLADBY:
01. My Unintended 3:34
02. Reputation 3:27
03. Charm Alone 3:36
04. What Lies Ahead 4:08
05. Anagnorisis 2:54
06. Torpor 3:44
07. Milked 5:51
08. Girl To The North Country 5:27
09. On Deaf Ears 4:32
10. The Descent 5:15
SESTAVA:
Peter Hammill: zpěv, kytara, klávesy, basa, aranžmány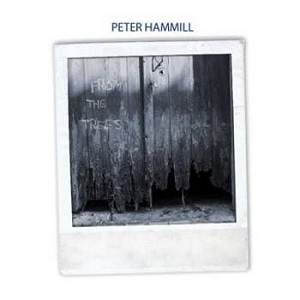 From The Trees
Peter Hammill
Prog Rock
Fie! Records
2017
LP, CD
10