Groundhogs bola jedna z kapiel, ktoré koncom 60. rokov v Británii úspešne pretláčali bluesovú muziku do obchodov, rebríčkov, na koncerty a tak ďalej. Napokon pritvrdila natoľko, že si ju dnes pripomenú akurát skalní archeologickí nadšenci. A je to škoda.
Moja cesta ku kapele bola relatívne náhodná. Prvý kontakt som mal vďaka trojdiskovej kompilácii "hippiesáckych" pesničiek Goodnight Saigon (1996). Je to zaujímavá a vcelku rôznorodá kompilácia kadečoho, od Ten Years After po America. Groundhogs sa tu prezentuje skladbou Soldier. Zaradil som si ju síce k tomu lepšiemu, čo sa tu núkalo, ale dajako hlbšie som sa ňou nezaoberal.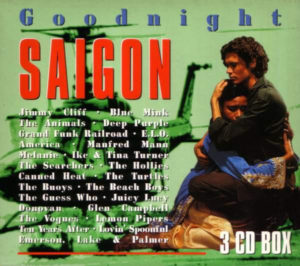 Vtedy som začínal svoju bubenícku kariéru a orientoval som sa na veličiny typu Ginger Baker, Barriemore Barlow, Ian Paice a ich grupy. Ale zakrátko sa to malo zmeniť. Pri občasnom výskyte na Vysokej v Roxy Music mi viac-menej naslepo vtisli do ruky CD Blues Obituary, čo je album z roku 1969 a hoci mi to vtedy nedošlo, získal som jednu zo svojich životných umeleckých lások. Potom som sa už o kapelu začal zaujímať bližšie, ale šťastie na albumy sa mi vyhýbalo.
Dnes je situácia lepšia, tak si môžem vypočuť napríklad album Split. Zostava je najklasickejšia, akú si v rockovej hudbe možno predstaviť – gitara, basa, bicie. Nečudo, že v takto úspornej nástrojovej batérii sa musia všetci snažiť tak, že prekročenie päťročnice za socíku vedľa toho vyzerá ako lenivosť najhrubšieho zrna. Tony McPhee so svojou gitarou a hlbokým hlasom logicky dominuje, však je aj autorom všetkých skladieb i textov. Nahrávalo sa v Londýne, De Lane Lea Studios hostilo také veličiny ako Beatles, Rolling Stones, The Who, Jimiho Hendrixa, Deep Purple, Wishbone Ash a mnoho ďalších, nuž nečudo, že tu v novembri 1970 trio "svišťov" nahralo riadnu porciu kvalitnej muziky. Zo spomienok McPheeho vyplýva, že najprv sa nahrávala muzika a texty začal tvoriť až potom, čo ju počúval. A tak sa zrodila titulná séria skladieb vychádzajúca z duševnej choroby, ktorou si prešiel na jar roku 1970.
Nečudujem sa. Pretože Split je veru riadna dávka psychedelického hardrocku. Part One hrmoce s intenzitou prevráteného kamióna s kuchynským náradím, do toho naliehavo kvíli Tony McPhee, jedno, či hlasom alebo gitarami. Správne, štúdiové možnosti sú využité s chuťou a hlavný protagonista sa vyžíva v zdvojených gitarách. Part Two sa krásne hypnoticky rozohráva, nemajte strach, aj tak je to rinčiaca psychóza, z ktorej by psychiater vyžil celý svoj profesionálny život. Rozum balí kufre a odchádza, ako tému na skladbu si to viem predstaviť u takých Van Der Graaf Generator, zhudobnenie á la Groundhogs nájdete pod označením Part Three. Bluesrockové zavŕšenie trampôt jedného pacienta v Part Four je natoľko parádne, až by si človek prial, aby bolo takýchto neborákov viacero. Musím uznať, prvá strana platne bola a je riadna okružná jazda po sanatóriu.
Inak tomu nie je ani na druhej strane. Cherry Red je úžasná blues-hardrocková tvrďárňa, naozaj musím trojici hráčov zložiť poklonu. Nemali v sebe kúštik komerčného diabla, hrali ostro ako El Mariachi. A navzdory tomu sa ich albumy dostávali do britského toptenu. Určite na tom nemá zásluhu to, že A Year In The Life je slaďák. Tvorili ho hádam besnotou sužovaní umrlci. Junkman je taká všehochuť, z psycho zavýjania v závere by mohli pokojne vyrobiť soundtrack pre nejaké to sci-fi s votrelcami. Záverečné bluesovanie Groundhog je akoby z inej planéty, slajdka, zbustrovaný spev, Tony si to struhol prakticky sólo a má to gule.
Bonusové nahrávky pochádzajú z vysielaní BBC. Sú dlhšie, špinavšie, zvuk je nevábny, skrátka, potešia najmä nahluchlých kompletistov.
Vynikajúca gitarová muzika s vlastnou tvárou, takú si vždy rád vypočujem. Ak nepoznáte, skúste Split aj vy. Možno sa z neho zbláznite a už sa ho nevzdáte. Ako ja.
Skladby:
Split – Part One 4:25
Split –Part Two 5:10
Split – Part Three 5:25
Split – Part Four 5:38
Cherry Red 5:40
A Year In The Life 3:07
Junkman 4:52
Groundhog 5:35
Bonusy:
Split-Part One (BBC In Concert, 24.2.1972) 9:42
Split – Part Two (BBC In Concert, 7.12.1972) 6:13
Split – Part Four (BBC In Concert, 7.12.1972) 4:27
Cherry Red (BBC In Concert, 24.2.1972) 4:06
Zostava:
Tony McPhee: gitara, spev
Peter Cruikshank: basa
Ken Pustelnik: bicie
Split
Groundhogs
hard rock, psychedelic rock, blues rock
Liberty
1971
LP, CD
8