Dátum: 9.7.2019
Miesto: METAStadt, Viedeň
Bol som vo Viedni na Greta Van Fleet. Neľutujem.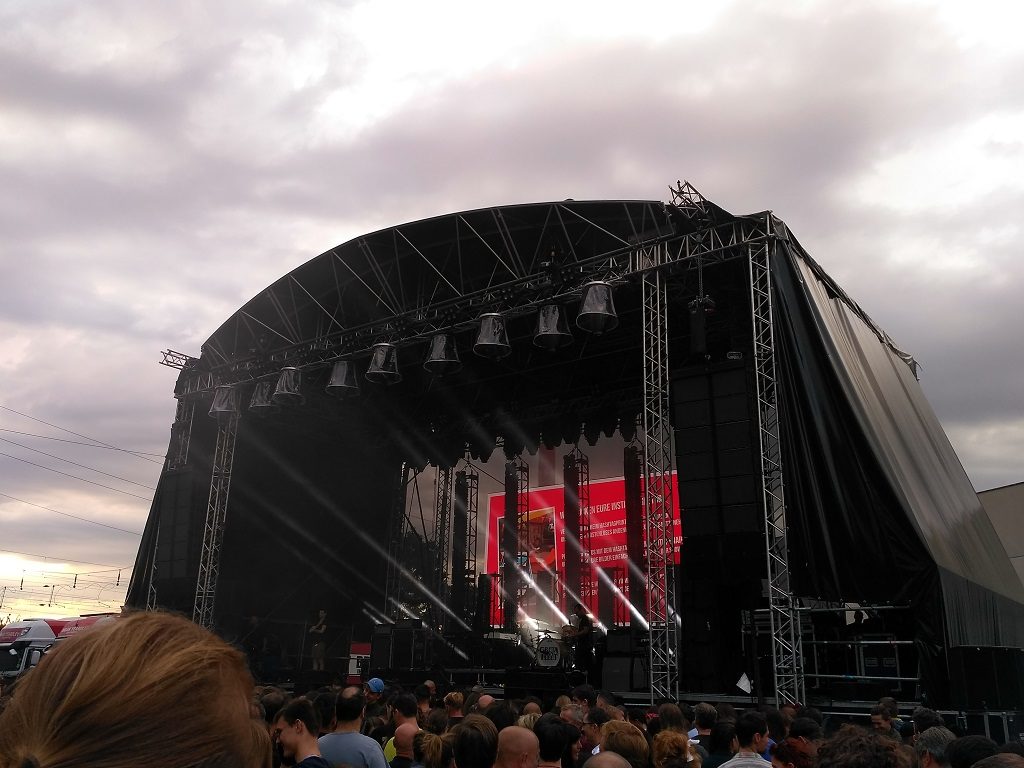 Jedného dňa sme so ženou kráčali centrom Bratislavy a primotali sme sa až k Medenej ulici. Vo výklade Dr. Horáka sa vždy nachádza zoznam koncertov v okolí, na ktoré je možné kúpiť lístky. A na naše prekvapenie sa tam skvel oznam – Greta Van Fleet vo Viedni za 46,90 eur. A tak sme si urobili program na druhý júlový utorok.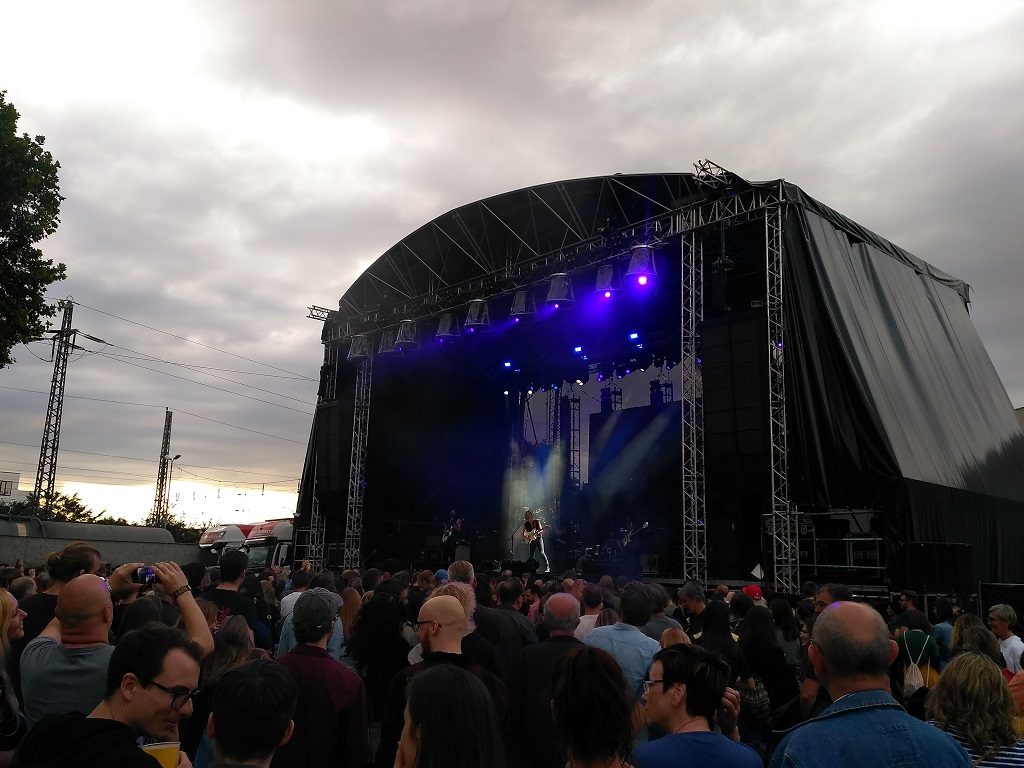 Pátranie po podrobnostiach uľahčil Facebook. Skorý začiatok akcie (od 17:30) sa rýchlo posunul k štandardným časom. Od 18:30 mala nastúpiť predkapela The Hunna a o 20:30 Greta Van Fleet. Keďže o 22:00 mala nasledovať akási "afterpárty" diskotéka, bol som mierne rozčarovaný. Hlavná hviezda odohrá cca hodinu? Plus nejaký prídavok, aby sa nepovedalo?
Ďalšou ranou pod pás bolo oboznámenie sa s predkapelou. Britská indie rocková kapela The Hunna má na Youtube niekoľko videoklipov. Hudobne jeden horší ako druhý, fádny akože rockový podmaz vypĺňa ufňukaný (asi má byť precítený) spev. Normálne som uvažoval, že ju vynechám a nebudem si kaziť zážitok! Ale k veci. Ide o štvoricu hudobníkov z Hertfordshire. Na konte majú dva albumy, 100 (2016) a Dare (2018), a pred sebou možno úspešnú komerčnú kariéru. Muzikantskú nie, ale koho to zaujíma.
Emócie napokon opadli a šlo sa na vec. Z rôznych dôvodov sme na miesto dorazili cca o siedmej. METAStadt je priemyselný komplex premenený na kultúrne centrum. Areál je obrovský a už v čase nášho príchodu bol dosť plný. A ľudí kontinuálne pribúdalo. Z predkapely sme zachytili asi štyri skladby a zlé predtuchy sa vyplnili. Pomerne zlý zvuk sa dá odpustiť, bezobsažná paródia na rockovú hudbu už menej. A to ešte frontman v závere vyhlásil, že sa vrátia na vlastnom turné ako hlavné hviezdy, hneď po vydaní nového albumu. Môžu, ale bezo mňa. Napokon, niekoľko pokusov na rozospievanie davu sa minulo účinkom. Ľudia sa však vcelku bavili, takže fajn. Ozaj, návštevníci. Boli hádam všetkých vekových kategórií (a dosť bolo aj mladých ľudí) a národností (začuli sme nemčinu, maďarčinu, češtinu, slovenčinu i poľštinu). Čo ma dostalo, bolo, že viacerí poznali texty skladieb Greata Van Fleet a spievali ich počas šou. A opar marihuany ani nespomínam.
Po povinnej prestavbe pódia sa cca o 20:35 dovalili na pódium hlavné hviezdy večera a začala hudobná nirvána. When The Curtain Falls, Highway Song, Black Smoke Rising, jedna pecka stíhala druhú. Zvuk bol o tri triedy lepší, ale aj tak sa nevyhol silnému prebasovaniu, takže sa v ňom strácala sólová gitara (časom sa to mierne zlepšilo) a najmä spev. To bolo občas aj dobre, pretože Joshua Kiszka rád jačí štýlom – pustím sa do toho a uvidíme, či to vyjde. Nie vždy to vyšlo. Ale inak sa so spevom popasoval so cťou, čo je pri jeho prejave umenie. Kapela šliapala na plné obrátky, inštrumentálne sú zvyšní Kiszkovci skvelí, najmä basák Samuel ma pozitívne prekvapil, keď pri skladbe Flower Power sadol za klávesy a vydržal za nimi ďalších šesť skladieb. Počas aktuálneho turné kapela hráva dva covery, Love Me (Labi Siffre) a The Music Is You (John Denver). Oba by som oželel. V druhej menovanej došlo na akustickú gitaru, ktorá mala krásny kovový zvuk. Ten vynikol v krehkej skladbe You're The One, kde gitarista Jacob vypomohol aj s vokálmi.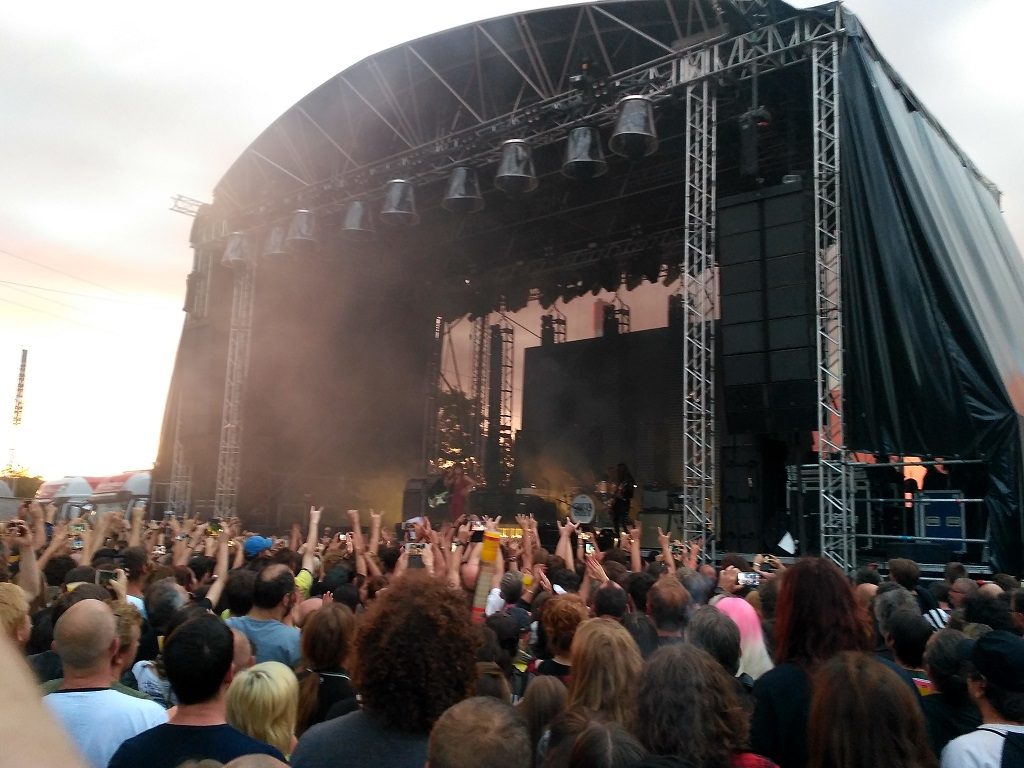 Následne pódium stmavlo a došlo na výmenu činelu. Klávesové sláky uviedli vrchol a prekvapenie večera v jednom – úvodnú skladbu Age Of Man z debutového albumu. Gitarové intro skladby Black Flag Exposition ma potešilo takmer rovnako. Ide o novú vec, ktorú na tomto turné občas hrávajú, som rád, že na ňu došlo. V podstate je to desaťminútová gitarová exhibícia s ťažkou posadenou spievanou pasážou, aby sa nepovedalo. Už sa teším, až sa ocitne na ďalšom albume.
V posledných dvoch skladbách sa Samuel vrátil k basovej gitare a mohlo sa ísť do finále. Watching Over utiekla ako voda a prišlo vrcholné inštrumentálne besnenie Lover, Leaver (Taker, Believer). Skladba sa natiahla, v záverečnej improvizovanej gradácii si strihol sólo aj basák, gitarista hral za hlavou a vôbec! Väčšina skladieb znela naživo lepšie ako z albumov, mnohé boli doplnené o pasáže, ktoré v štúdiu absentovali. A tak to má na správnom rockovom koncerte byť! Šou skončila presne o desiatej, prídavok sa nekonal.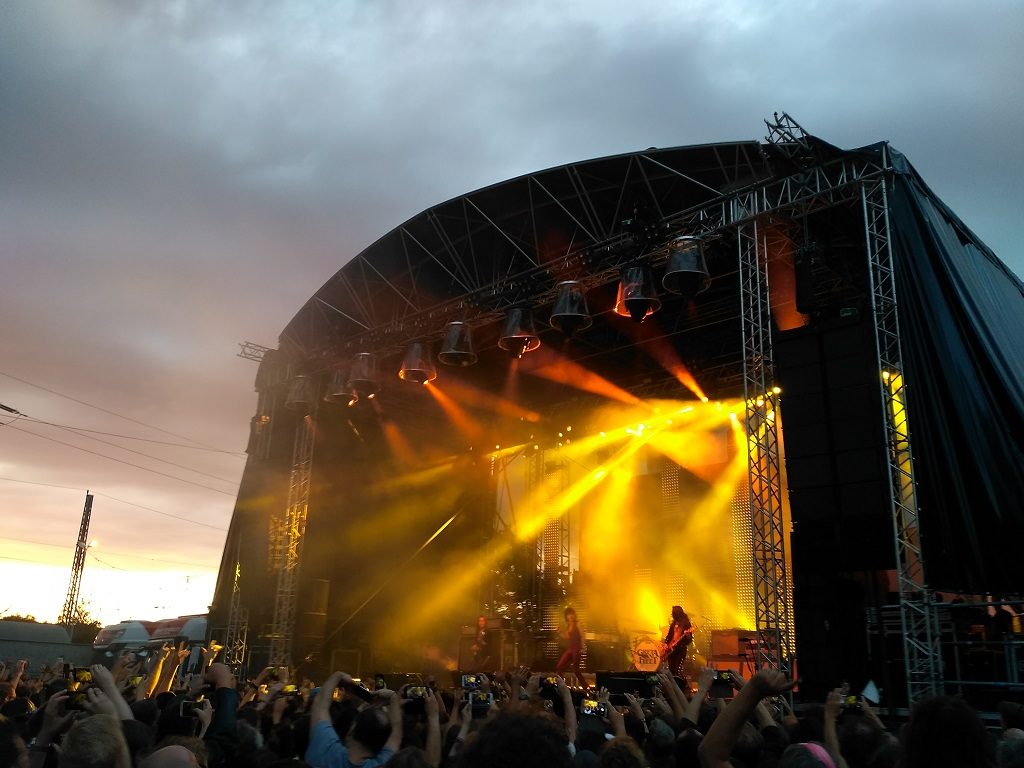 Počasie sa vydarilo, bolo pod mrakom, ale okrem pár kvapiek tu i tam nepršalo. Cesta späť sa pretiahla, nakoľko cesty okolo Hainburgu sú pouzatvárané, takže sme sa chvíľu motali bez poňatia, kade ďalej. Stálo to za to!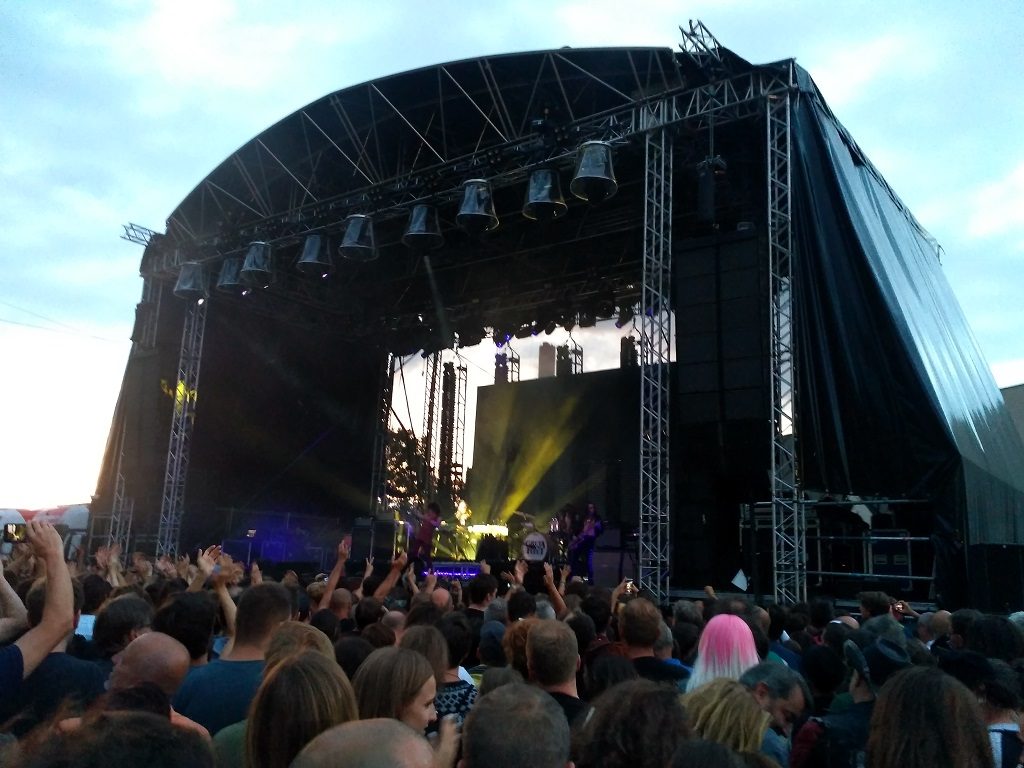 Zostava:
Joshua Kiszka: spev
Jacob Kiszka: gitara, vokály
Samuel Kiszka: basa, klávesy
Daniel Wagner: bicie
Playlist:
When The Curtain Falls
Highway Song
Black Smoke Rising
Flower Power
Watch Me
The Music Is You
You're The One
Age Of Man
Black Flag Exposition
Watching Over
Lover, Leaver (Taker, Believer)