K hudbe azda najzaujímavejšej artrockovej kapely 70. rokov, ktorá nie je veľmi mediálne známa, som sa dostal prostredníctvom zapožičania dvojdiskového výberu Edge of Twilight. Áno, reč je o partičke Gentle Giant.
Otec ju poznal, ale nepamätám si, že by sme niektorý album niekedy mali doma. Každopádne som si musel toto dielo kúpiť aj v origináli, zohnal som ho v druhom vydaní od Talking Elephant Records z roka 2011.
Od prvého momentu som cítil, že ide o niečo výnimočné. Zároveň to je muzika neprístupná, pretože sa v nej deje toľko, že slovenská politická scéna je "šuviks" a niet sa veľmi čoho chytiť. Aj preto to trvalo, kým som si zvykol.
Ako každý výber, ani tento nie je stopercentným reprodukovaním všetkého, čo skupina kedy vyplodila. Mapuje prvé štyri albumy a k tomu šiesty. Úplne vynechali platňu In the Glass House (1973), tipoval by som, že šlo o autorskoprávny problém. Ktovie. Povedzme si, čo ešte chýba. Z eponymného debutu Gentle Giant (1970) sa nedostalo na Giant a The Queen. Predovšetkým tej prvej je škoda, na diskoch by sa ešte nejaký priestor našiel. Z Acquiring the Taste (1971) vypadla Black Cat. Doska Three Friends (1972) obišla "najhoršie", absentujú Prologue s Working All Day. Album Octopus (1972) stratil jediné chápadlo nazvané Dog's Life a The Power and the Glory (1974) je tu, čuduj sa svete, komplet.
Muzika Gentle Giant je nevšedná. A to aj na pomery špičkovej progresívnej muziky. Každým tónom je poslucháč napadnutý niečím novým, niečím, čo sa krúti ako had chytený za chvost, ako dym lapaný rybárskou sieťou. Keď si už myslíte, že ste sa dokázali zladiť s korisťou pricvaknutou v pasci na medvede, Gentle Giant si bez váhania odhryzne nohu a postrieka vás krvou. Inak povedané, je to zmeska všetkých možných vplyvov, ktoré populárna hudba 70. rokov venovala takzvanému progresívnemu rocku. Z tridsať jedna skladieb by som vedel vyzdvihnúť takmer všetky. Nie sú radené chronologicky, ale verte mi, vôbec to neprekáža. Konzistentnosť produkcie (čo znie ako paradox v kontraste s totálne premenlivou muzikou) je jednoducho tak presvedčivá, že o dajakých konceptoch jednotlivých dosiek ani na okamih nepremýšľate. Iste, až na mikroskopické výnimky si žiaden refrén nezapamätáte nieto na prvý, ale ani na stý raz. Skladby, ktoré by ste si popiskovali, tu nenájdete. Ale je to aspoň dôvod sa k tejto hudbe neustále vracať.
Zaujímavé je, že z toho človek nemá pocit chaosu. Naopak, znie to akoby nad tým hudobníci mali plnú kontrolu a nevybíjajú sa v avantgardnej bezobsažnej koláži, len aby sa cítili odlišní. A to je najväčší klad komplexnej muziky, ktorá dominuje nielen kompozične, ale aj prezentačne. Spevy, rytmika, klasicisticko-džezovo-folkové prelínania nestrácajú ani na okamih rockový ťah, ešte aj krehké veci potešia vnímavého "drsňáka".
Priznám sa, že mám problém vybaviť si v pamäti akúkoľvek skladbu skupiny. Práve táto vlastnosť podľa mňa súvisí z ich úpadkom do zabudnutia. Existujú, pravda, aj výnimky. The Edge of Twilight, The House the Street the Room a predovšetkým The Wreck si zanôtim aj bez sprievodu. Posledná menovaná "hardrocková" pecka je mojou najobľúbenejšou skladbou z celého výberu.
Po vypočutí prítomnej hudby sa len veľmi ťažko dokážem baviť o takzvanej "originalite" všetkých novodobých artrockových (neoprogových) kapiel. Ak ste sa s Gentle Giant ešte nestretli a túžite spoznať niečo neopakovateľné, komplikované a nádherné, Edge of Twilight je ideálne miesto na vstup do sveta nežného obra. Iste, môžete sa rovno vrhnúť na albumy, ale tu ich máte takmer kompletné a pekne zhrnuté. Rád tento dvojalbum počúvam, ide o dokonalú výberovku.
(upravené, pôvodne zverejnené na progboarde)
Skladby:
CD 1:
The Advent of Panurge 4:43
Funny Ways 4:28
Peel the Paint 7:30
Acquiring the Taste 1:38
Cogs in Cogs 3:08
The House, the Street, the Room 6:02
The Boys in the Band 4:34
Schooldays 7:35
Raconteur Troubadour 4:03
Wreck 4:37
Nothing at All 9:07
Why Not? 5:33
Playing the Game 6:44
Mister Class and Quality? 5:51
Three Friends 3:04
CD 2:
Proclamation 6:48
A Cry for Everyone 4:03
Isn't It Quiet and Cold? 3:46
Plain Truth 7:36
Knots 4:10
Alucard 6:03
Aspirations 4:38
Pantagruel's Nativity 6:50
River 5:53
The Face 4:11
The Moon Is Down 4:48
Edge of Twilight 3:48
No God's a Man 4:26
So Sincere 3:49
Think of Me with Kindness 3:32
Valedictory 3:19
Zostava:
Gary Green: gitara
Kerry Minnear: klávesy, basa, čelo, spev, perkusie
Derek Shulman: spev, basa
Phil Shulman: saxofón, trubka, rekordér, spev (CD1: 1-4, 6-12, 14-15, CD2: 2-6, 8-9, 11-12, 15)
Ray Shulman: basa, husle, gitara, perkusie, spev
Martin Smith: bicie, perkusie (CD1: 2, 4, 6, 10-12, CD2: 3, 4, 6, 8, 11, 12)
Malcolm Mortimore: bicie (CD1: 3, 8, 14, 15)
John Weathers: bicie (CD1: 1, 5, 7, 9, 13, CD2: 1, 2, 5, 7, 9, 10, 13, 14-16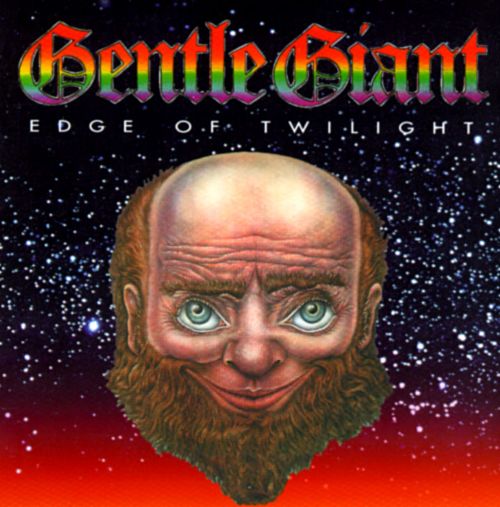 Edge of Twilight
Gentle Giant
art rock
Vertigo
1996
CD
31