Nórska rocková scéna je dlhodobo v tieni oveľa bohatšej a rozmanitejšej scény švédskej, ktorá v Škandinávii celkom jasne dominuje. Nórsko je známe skôr plejádou svojich jazzových inštrumentalistov, resp. na druhej strane pomerne bohatou metalovou scénou, najmä jej extrémnejšími formami. Z času na čas sa tu objavia aj zaujímavé zoskupenia prog rockového charakteru, ako napr. inštrumentálny big band Jaga Jazzist, prog folkovo orientovaný White Willow, psychedelický Kvazar (obe kapely s dominantným ženským vokálom), pinkfloydovsko ladený Retroheads a pre náročnejších maškrtníkov hlavne postcrimsonovský Wobbler a vandergraafovský Gargamel.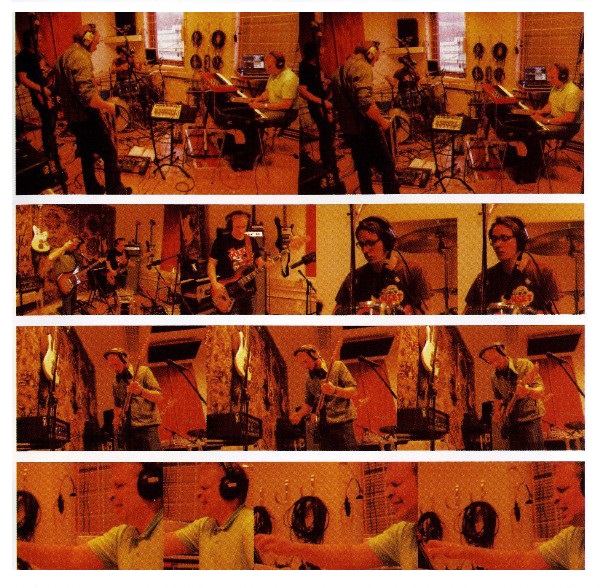 Gargamel celkom jasne čerpajú z odkazu tvorby Van der Graaf Generator, ako aj vokálneho prejavu samotného Petera Hammilla. Medzi ďalšie (okrajovejšie) ingrediencie ich celkového soundu patria aj atmosféra raných albumov King Crimson, trochu škandinávskej melanchólie, pochmúrnosti i undergroundové zappovské a beefheartovské hudobné štruktúry s využitím saxofónu, trúbky či flauty. Celkove pôsobí hudba Gargamel skôr ako progresívny underground, ako nejaká forma progresívneho rocku. Silový, naliehavý spev gitaristu Toma Uglebakkena je často zdvojovaný ešte hlbším hlasom bubeníka Mortena Tornesa. Výsledok takto pripomína, ako keby Peter Hammill nahral dramatické pasáže spevu v dvoch rôznych oktávach na dvoch paralelných stopách. Inštrumentálne je sound Gargamel akousi dramatickejšou a silovou formou hudby VDGG (samozrejme s jacksonovskými vstupmi saxofónu). Zo svetovej art/prog rockovej scény sa k odkazu VDGG, ako hlavnému inšpiračnému zdroju hlásia významné, resp. kultové kapely, ako sú americký Discipline Matthewa Parmentera, taliansky Areknamés Michelle Epifaniho, resp. v psychedelicko-elektronickej podobe Parallel or 90 Degrees Andy Tillisona (známeho aj ako bossa Tangent). Nikto z nich sa však VDGG tak dôverne a detailne nepriblížil atmosférou, spevom, štruktúrou skladieb, kompozičným arzenálom a hlavne uveriteľnosťou, ako práve nórsky Gargamel. Na druhej strane z vlastnej skúsenosti môžem povedať, že produkcia skupiny a najmä album Descending má veľkú šancu aj u tých poslucháčov domácej scény, ktorí obľubujú náročnejšie kúsky klasických The Plastic People of the Universe, alebo Pocoloco z relatívne novších, súdobých súborov.
Descending má v podstate klasickú – vinylovú minutáž (album vychádza pre staromilcov aj na tomto nosiči) a obsahuje štyri rôzne dlhé kompozície.
 Úvodná, titulná Descending dosahuje takmer desať minút a je to v podstate najpokojnejšia skladba (čo sa týka intenzity zvuku, dramatickej štruktúry a spôsobu spevu), aj keď hovoriť o nejakom "pokoji-kľude" je v prípade Gargamel celkom ošemetné. Mellotronový podklad, hutná rytmika, pomerne intenzívna hra na piano a nevzrušený spev Toma Uglebakkena.
Prevail začína ťažkým zvukom altsaxofónu, hustými klávesami a intenzívnym, zdupľovaným vokálom oboch spievajúcich inštrumentalistov kapely. Hlavný motív sa mení v jej prostrednej časti, kde dominuje flauta obklopená celou nástrojovou paletou a zvuk rôznych registrov Hammond organu a trúbky v dueli s vypätými vokálmi vygraduje tento epos do finále. Proste náter.
Trap je najkratšia skladba tejto dosky, na ploche necelých šiestich minút sa vystrieda niekoľko motívov, vrátane akejsi paródie na pochodový rytmus, ale celková gradácia, atmosféra a napätie na albume neklesá a v podstate sa nemení ani tu.
Labyrinth je epická skladba, v tradícii opusov z klenotnice art rocku 70. rokov, typu A Plague of Lighthouse Keepers od VDGG, či Starless od King Crimson. Plný nástrojový zvuk opäť prechádza v prostrednej pasáži do pokojnejšej psychedelicko-experimentálnej polohy, kde dominujú zvuky gitarových akordov, deformovaných rôznymi krabičkami a celej škály perkusných nástrojov, klávesových efektov; dôjde aj na saxofónové sólo a vsuvku s trúbkou.
Gradácia a napätie skladby aj celej dosky sú vybičované k vrcholu a otrlejší poslucháč má ihneď po jeho skončení nutkanie pustiť si ho zase. Takéto albumy sa hodnotia dvoma spôsobmi: buď vás ich účinok minie, lebo ste hudobne orientovaní niekde inde, alebo dostanete zásah rovno medzi oči a dáte mu to najvyššie ocenenie…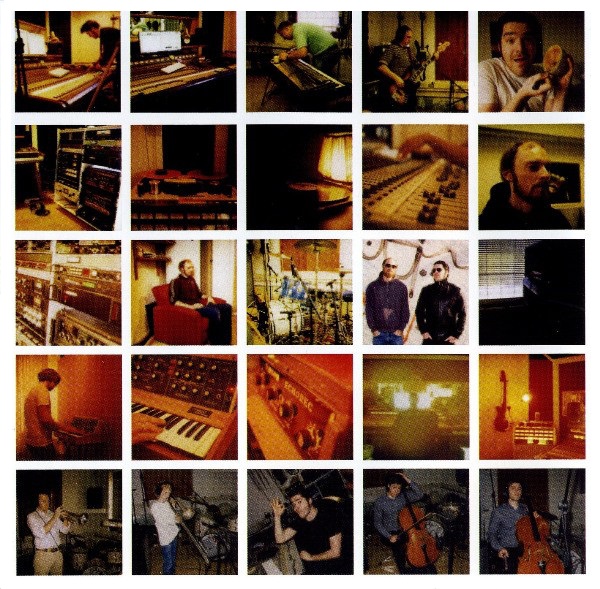 SKLADBY:
1. Descending (9:55)
2. Prevail (13:59)
3. Trap (5:31)
4. Labyrinth (17:40)
ZOSTAVA:
Tom Uglebakken – guitars (acoustic, electric, baritone), sax, flute, vocals, composer
Bjørn Viggo Andersen – synths (MiniMoog, Korg MS20, Moog Prodigy)
Arne Tøn – Hammond, Rhodes, Wurlitzer, piano, Mellotron, clavinet, Yamaha YC45D synth, clarinet
Stig Jøran Rygg – bass
Morten Tornes – drums, percussion, glockenspiel, Korg MS20 synth, Theremin, whistle, vocals
+
Leif Erlend Hjelmen – cello (2)
Aslak Tøn – trombone (2)
Jøns Sjøgren – trumpet (2)
Descending
Gargamel
Prog Rock
Transubstans Records
2009
CD
4