Keď dôjde k rozpadu vzťahu, jedno, či ide o lásku, kapelu, podnikanie, nie je ľahké začať odznova. Svoje by o tom isto vedeli rozprávať muzikanti z britskej kapely Free. K dobru im môžeme započítať, že ich odluka trvala plus-mínus pol roka, od apríla 1971 do konca roka. Väčšina osadenstva vydala nejaké tie sólové albumy, prípadne sa nemenovaný jedinec spamätal z drogového ošiaľu, a mohlo sa ísť do štúdia. Výsledkom bol, je a navždy bude album At Last.
Deväť skladieb ponúka, na Free, prekvapivo jemný diel muziky. Iste, na úvod je tu príjemne posadená hardrockovica Catch A Train, aj v nej sa však miestami prisladí spôsobom, ktorý by ohrozil život diabetika. Omnoho zdravšia je potemnená náladovka Soldier Boy, pri ktorej mávam nutkavý pocit skladať depresívne balady. A srdcervúca plavba Magic Ship má priam katarzný účinok, lepší refrén na albume nenájdete! Na vode ostaneme aj so Sail On, čo je skladba, ktorá sa pravidelne umiestňuje na bestofkách a dostala sa aj na druhú stranu singla. Má miestami až pozitívnu náladu.  Minimálne ju vo mne vyvoláva. Najostrejšia pecka na albume nesie meno Travellin' Man a je škoda, že tu takýchto kúskov nie je viacero. Najlepšia skladba albumu je pravdepodobne Little Bit Of Love. Táto krátka živá záležitosť sa právom dostala na singel a patrí k tomu najcharakteristickejšiemu, čo kapela ponúkla. Guardian Of The Universe je balada. Nie, že by sa počúvala zle, ale akoby sa z muziky vytratilo niečo nedefinovateľné, niečo, čo k Free patrí a zrazu chýba. A v tomto, ako to povedať, nevýraznejšom tóne sa nesie aj zvyšok albumu. Kým modelky neúprimne zachraňujú veľryby a zhadzujú šaty pre celosvetový mier, Free núka prevažne akustickú melanchóliu Child a podobne neagresívnu rozlúčku Goodbye. Nazdávam sa, že k obom spomenutým komoditám ponúkajú o mnoho úprimnejší soundtrack. Ale to je tak všetko.
Chalani z Free nikdy nenahrali slabý album. Aj At Last je dobrý. Možno nie je až tak výrazný ako ostatná tvorba kapely, má však pár výborných skladieb a ako celok je to stále Free. Jeho počúvanie si užívam.
Skladby:
Catch A Train 3:29
Soldier Boy 2:48
Magic Ship 5:18
Sail On 3:05
Travellin' Man 3:20
Little Bit Of Love 2:32
Guardian Of The Universe 5:28
Child 5:17
Goodbye 5:05
Zostava:
Paul Rodgers: spev, piano
Paul Kossoff: gitara
Andy Fraser: basa
Simon Kirke: bicie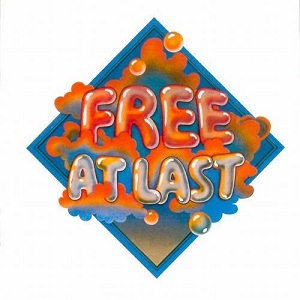 At Last
Free
blues rock, hard rock
Island Records
1972
LP, CD
9